Member News
Honors for Alrubaye; Bahar directs center; Tate named to chair
Alrubaye honored for advising and teaching
Adnan Alrubaye, an assistant professor of poultry science and associate director of the cell and molecular biology graduate program at the University of Arkansas, has received several honors recently for his work with students.
Adnan Alrubaye
The U of A agriculture division presented Alrubaye with the Jack G. Justus Award for Teaching Excellence, given to teachers who employ novel and innovative methods to advance student learning; the Academic Advising Council honored him with the Silo-Busting Advising Award for his efforts to create cross-collaboration networking opportunities in the cell and molecular biology program; and he was named February Cordes Chair of the Wally Cordes Teaching and Faculty and Support Center in recognition of his student-centered teaching excellence.
As a poultry microbiologist, Alrubaye studies the cause of and ways to mitigate bacterial chondronecrosis with osteomyelitis in broiler chickens. His lab recently published an article on the use of nanobiotics in chicken feed.
Alrubaye earned a master's degree in secondary education and a Ph.D. in cell and molecular biology at the University of Arkansas. He also earned a master's degree in microbiology from the University of Baghdad.
Previous honors for Alrubaye include the UA Imhoff award for outstanding teaching and student mentorship, the Fulbright College Master Teacher Award, the Collis Geren Award for excellence in graduate and international education, the Hoyt H. Purvis Award for Service in International Education and the UA Most Outstanding Faculty Member Award.
Bahar leads Laufer Center at Stony Brook
Ivet Bahar took the helm in January as director of the Louis and Beatrice Laufer Center at Stony Brook University. The center serves as hub for research in physical and quantitative biology, advancing biology, biophysics and medicine.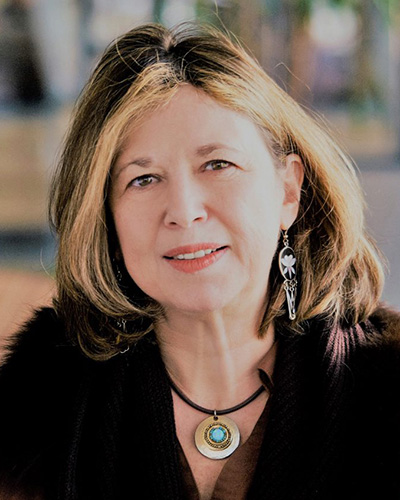 Ivet Bahar
Bahar's recent studies examine host-targeted repurposable drugs against COVID-19, monoamine transporters and evaluation of missense variants in DNA.
Before this appointment, Bahar was a distinguished professor of computational and systems biology and had chaired the computational biology department at the University of Pittsburgh. Earlier, she served as founding director of the Center for Computational Biology and Bioinformatics at Pittsburgh's school of medicine.
Bahar follows founding director, Ken Dill, who led the Laufer Center for its first 12 years.
"Ivet brings to Stony Brook University her world-class research, decades of scientific leadership at the highest level, and she brings exceptional energy and vision to the Laufer Center and Stony Brook University," Dill said. "We're exceptionally privileged to have her here."
A native of Istanbul, Bahar earned her master's degree in chemical engineering from Bogazici University there and her doctorate in chemistry at Istanbul Technical University.
Support from the $75 million Presidential Innovation and Excellence Fund at Stony Brook University was instrumental in Bahar's recruitment.
Tate appointed to chemical biology chair
Ed Tate has been named to the new position of chair in chemical biology at Imperial College London. In this role, he will foster new talent, enable new research directions and strengthen industry relationships.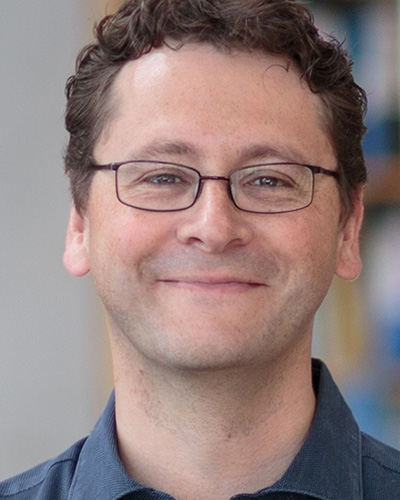 Ed Tate
Tate has been a professor at Imperial since 2014 and a satellite group leader at the Francis Crick Institute since 2017. His research interests lie at the intersection of organic chemistry, biology and medicine. Tate's lab uses medicinal chemistry and chemical synthesis to find therapeutics for infectious diseases, cancer and more.
A fellow of both the Royal Society of Chemistry and the Royal Society of Biology, Tate has received the Wain Medal Lecture and Prize, President and Rector's Award for Excellence in Research Supervision, Norman Heatley Award, Cancer Research UK Program Foundation Award, Sir David Cooksey Translation Prize and the RSC Corday–Morgan Prize.
This new chair position was endowed by the international biopharma firm GSK, whose parent company, Glaxo, founded a chemistry chair at Imperial in 1992.
"We have entered an incredibly exciting new era of chemical biology and drug discovery," Tate said in a press release, "heralded by an explosion of new small molecule therapeutic concepts and opportunities, and enabled by game-changing advances in proteomics, machine learning and gene editing."
Enjoy reading ASBMB Today?
Become a member to receive the print edition monthly and the digital edition weekly.
Learn more
Get the latest from ASBMB Today
Enter your email address, and we'll send you a weekly email with recent articles, interviews and more.
Latest in People
People highlights or most popular articles