Member News
Yura joins membership committee; remembering Edward Hogan
Yura joins membership committee
Renee Yura is the newest member of the American Society for Biochemistry and Molecular Biology Membership Committee.
Renee Yura
Yura is a director of diagnostics at Pfizer, Inc. where she leads implementation of companion diagnostic strategy in internal medicine, inflammation and immunity, and rare disease. She has more than ten years of experience in companion and complementary diagnostic assay development, and she previously worked at Celgene, Novartis and Ortho Clinical and Janssen Diagnostics. She received her Ph.D. in cell and molecular biology from the Pennsylvania State University College of Medicine in Hershey, Pennsylvania.
Yura will serve a three-year term on the membership committee, which focuses on the retention, growth and engagement of the ASBMB membership. The committee is charged with considering, reviewing and recommending actions to implement programs, benefits and services to advance the mission of the society and meet the needs of its members. She will also participate in the Industry Engagement subcommittee.
Ed Eisenstein, chair of the committee, said, "My colleagues on the membership committee and I are thrilled that Renee is joining our efforts. She has an ideal background and interesting ideas on how to help us develop benefits and programs of interest to society members that are interested in transitioning to a career in industry. We can't wait to start working with her."
In memoriam: Edward L. Hogan
Edward Leo Hogan, who served as chair of the neurology department at the Medical University of South Carolina, died May 3 of complications of lung cancer. He was 87.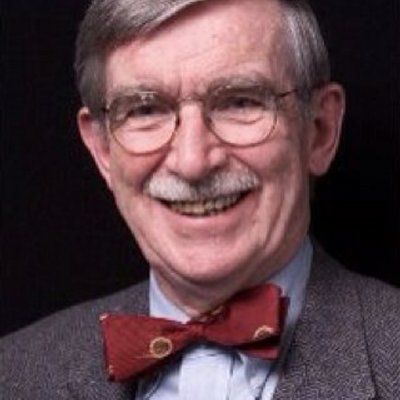 Edward Hogan
Hogan, an academic physician, ran a lab that studied multiple sclerosis, muscular dystrophy, spinal cord injury, Parkinson's disease and Alzheimer's disease. Narendra Bankik, who worked with Hogan in the 1970s, said in an obituary in the Post & Courier that patients from all over the region would travel to Hogan's lab to participate in his research and take advantage of his expertise.
Hogan was born in Arlington, Massachusetts, on July 26, 1932. For undergraduate and medical studies, He attended Tufts University, where he was on the cross-country team and developed a lifelong love of running.
He completed a residency at what was then the Peter Bent Brigham Hospital, which later merged with two other hospitals to form what is now known as Brigham and Women's Hospital. There he met his future wife, Gail Manning Hogan, who was a nurse. They were married for nearly 60 years and had four children.
Hogan completed a residency, specializing in neurology, at Boston City Hospital and postdoctoral training at Harvard Medical School and Tufts. He served as a captain the U.S. Army's medical corps at Fort Dix in New Jersey.
He took his first faculty position, in 1966, at the University of North Carolina School of Medicine in Chapel Hill. In 1973, he moved to join MUSC, where he was a professor and chair.
An Irish-American interested in his family's roots, Hogan bought a stone cottage in the 1990s in Leenane, a town in County Galway, and spent several months a year there with his family for 25 years. He was an adjunct professor of microbiology at the National University of Ireland.
Hogan, who had a distinct Boston brogue and a fondness for bowties and Mercedes Benzes, was an avid fan of the Red Sox, Celtics and Patriots. He ran competitively into his 80s and amassed a many race trophies. Above all, he enjoyed family time. According to a family obituary, "His love of family also involved his enlisting three generations to run the Turkey Day Run, regularly sharing a spot of superior Irish whiskey at a family gathering and cheering on his grandchildren on sports teams or in choirs."
Hogan is survived by his wife, children and many grandchildren.
Join the ASBMB Today mailing list
Sign up to get updates on articles, interviews and events.
Latest in People
People highlights or most popular articles