Member News
Blaho, Carr share Obeid award; Bankston to lead journal; remembering Pollet
Blaho, Carr share first award honoring Obeid
Victoria Blaho
Rotonya Carr
Victoria Blaho, an assistant professor at Sanford Burnham Prebys Medical Discovery Institute in San Diego, and Rotonya Carr, a physician–scientist at the Hospital of the University of Pennsylvania and a former junior associate editor at the Journal of Lipid Research, are two of three inaugural recipients of the International Ceramide Committee's Lina Obeid Award for young investigators.
Blaho studies sphingosine-1-phosphate signaling in the immune system. Carr's research focuses on the role of ceramide signaling in fatty liver disease. The award's third recipient, Doris Höglinger of the University of Heidelberg, studies Niemann–Pick disease type C, which is caused by sphingolipid accumulation.
The award is named for the late Lina Obeid, a physician–scientist and dean of research at Stony Brook University who died in 2019 at age 64. Obeid was a pioneer in sphingolipid signaling in cell death and senescence; she was the first to demonstrate a role for the lipid ceramide in apoptosis, and she conducted extensive research into bioactive lipids in cancer. She also, with husband Yusuf Hannun, directed a center for metabolomics at Stony Brook.
According to the International Ceramide Committee, "in addition to being a pioneering force in the sphingolipid field, Dr. Lina Obeid was a fierce advocate for women in science." Both Carr and Blaho regarded her as a mentor and friend; in a post on Twitter, Carr called the award "my highest professional award ... in honor of the late Dr. Lina Obeid; my friend and mentor who is gone too soon." The prize is sponsored by Cayman Chemical.
An earlier version of this news item overlooked Victoria Blaho's ASBMB membership. ASBMB Today staff regret the error.
Bankston to lead science policy journal
Adriana Bankston, a principal legislative analyst for the University of California, became the new chief executive officer and managing publisher of the Journal of Science Policy & Governance in May.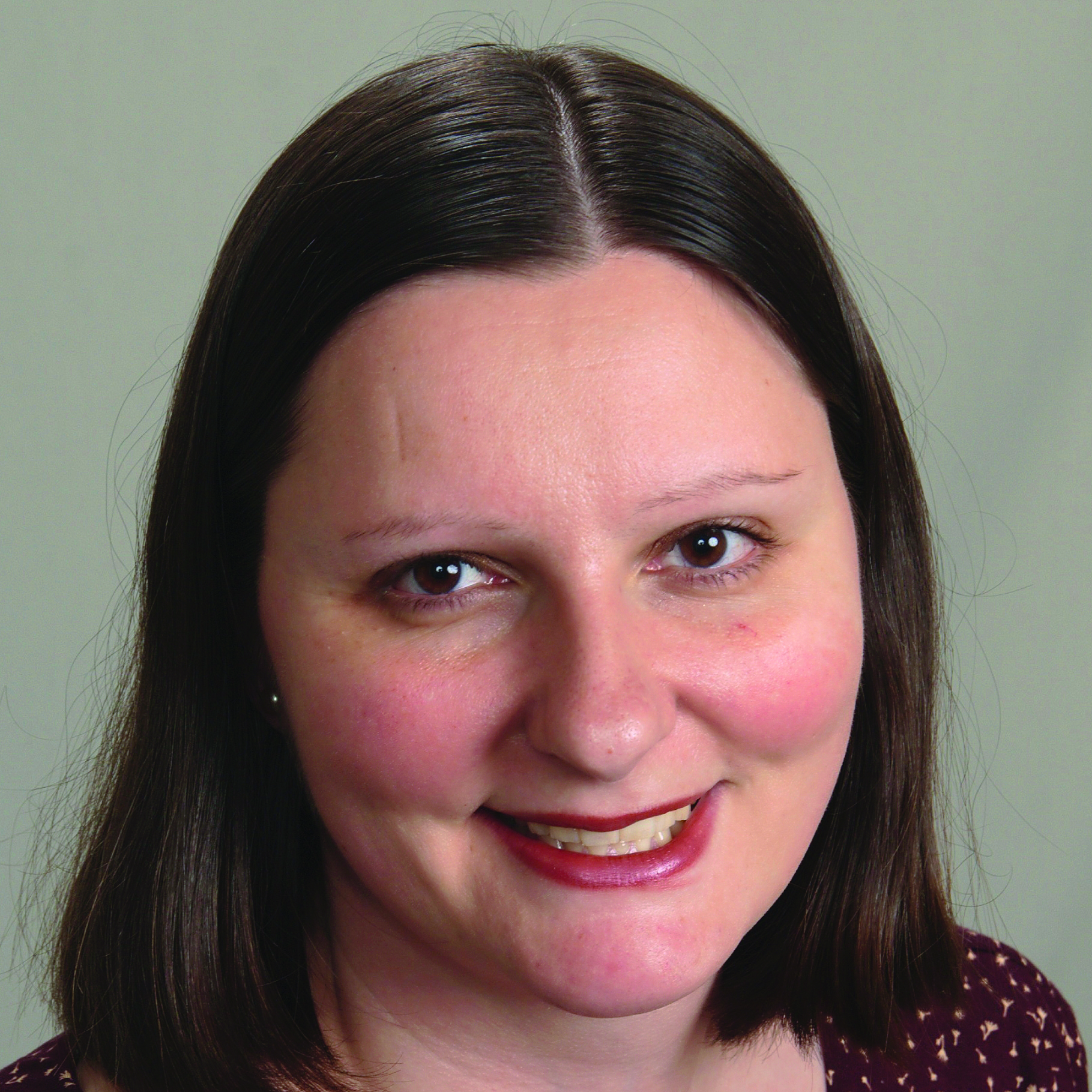 Adriana Bankston
"Adriana's vision, dedication and expertise in empowering the next generation of science policy leaders will be invaluable as JSPG enters its second decade of impact," Erin Heath, director of federal relations for the American Association for the Advancement of Science and chair of the JSPG governing board, said in an announcement.
Bankston earned her Ph.D. from Emory University in 2013 and completed a postdoctoral fellowship at the University of Louisville in 2016. She has been a policy and advocacy fellow at the Society for Neuroscience and has worked with Future of Research, the National Postdoctoral Association and the STEM Advocacy Institute, among other advocacy and scholarly groups.
She first began serving the JSPG in 2018, at which time she was named the journal's communications and outreach director. In that position, she orchestrated dozens of events, established partnerships and became the founding host of the journal's podcast. In January 2020, she was named its chief outreach officer.
"I cannot be more excited to welcome Adriana," said Shalin Jyotishi, the outgoing CEO. "She has excelled during her time with JSPG and has become a prolific and dedicated champion for engaging students, postdocs and early-career scientists and engineers in public policy."
In April, Bankston led a science policy session at the American Society for Biochemistry and Molecular Biology's annual meeting. She is also a longtime contributor to ASBMB Today.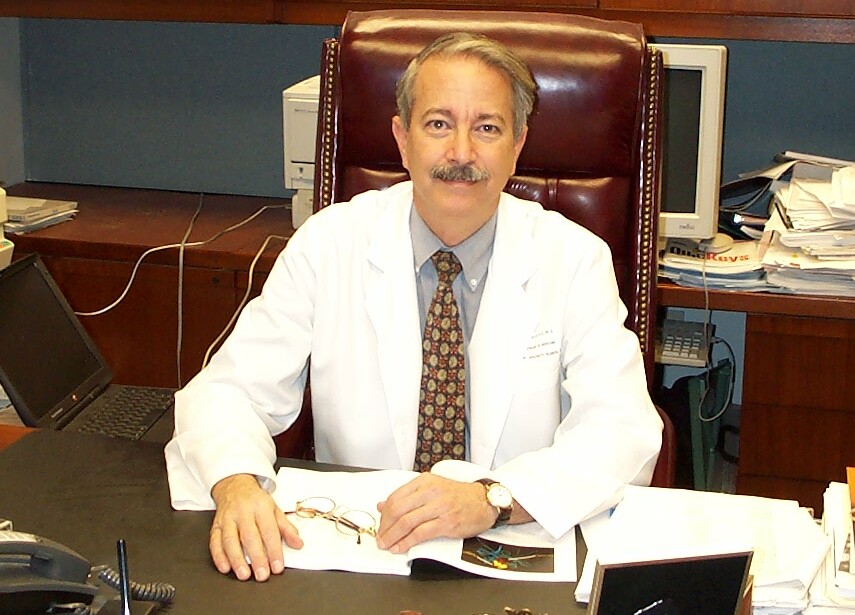 Robert Pollet
In memoriam: Robert James Pollet
Robert James Pollet, a professor emeritus of medicine and endocrinology at Emory University and a former hospital research administrator, died April 27. He was 79.
Born Jan. 24, 1942, in Brooklyn, Pollet was the son of New York City public school teachers and grew up with science in his home. He attended Columbia University as an undergraduate. During a summer internship in college he worked at Cold Spring Harbor Laboratory, his first lab, and fell in love with research. He earned an M.D. and a Ph.D. in biochemistry at New York University's School of Medicine, served his medical internship at the University of Chicago, completed his residency at the University of Michigan and did a fellowship in endocrinology at the National Institutes of Health.
Pollet was a professor of medicine first at the University of South Florida and later at Emory where he also served as the senior assistant dean of the school of medicine. For more than 20 years, he was the associate chief of staff for research and development at the Atlanta Veterans Administration Hospital, where he launched major cross-department research initiatives and brought in funding to help build a world-class academic and medical research program. He was a founding board member of the Foundation for Atlanta Veterans Education and Research and served as its president from 1989 to 2016.
In addition to his membership in the American Society for Biochemistry and Molecular Biology, Pollet was a fellow of the American College of Physicians and an elected member of the American Society for Clinical Investigation and the Endocrine Society.
In an obituary, his family wrote: "He brought so much to our lives — the touch football games, the excellent advice after contemplating every possible available option, the quiet words of support throughout each of life's twists and turns, his love of poetry and classical music, the unassuming and easy physical affection, the confidence in each of us, and the enduring curiosity and desire for greater insight into all of life's mysteries."
Pollet is survived by his wife of more than 50 years, Donna; his three children, Sarah, Adam and his wife, Natalie, and Joshua and his wife, Ashley; and five grandchildren.
Enjoy reading ASBMB Today?
Become a member to receive the print edition monthly and the digital edition weekly.
Learn more
Get the latest from ASBMB Today
Enter your email address, and we'll send you a weekly email with recent articles, interviews and more.
Latest in People
People highlights or most popular articles