Member News
Kinzy to lead Illinois State University; Alpert prizes for Steitz and Maquat
Kinzy to assume Illinois State presidency
Terri Goss Kinzy, a professor and the vice president for research and innovation at Western Michigan University in Kalamazoo, has been named the next president of Illinois State University. Her appointment begins July 1.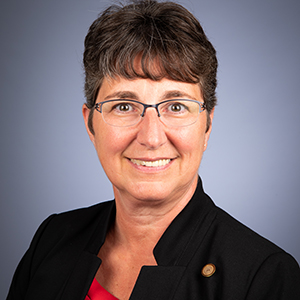 Terri Goss Kinzy
Kinzy has been at Western Michigan University since 2018. In addition to running a laboratory that focuses on protein synthesis and drug development, she oversees offices at the university responsible for research, contracts, animal facilities, communications and other administrative areas. Previously, she was a professor at Rutgers University's Robert Wood Johnson Medical School, where she served as a senior associate dean, directed the M.D./Ph.D. program and led a core facility, as well as vice president for research for Rutgers University.
Kinzy's research focuses on translation mechanisms, particularly eukaryotic elongation factor complexes that deliver amino acid bound tRNAs to the ribosome. Her lab has worked on the structure and organization of elongation factors on their own or in complex with the ribosome, as well as noncanonical EF functions such as actin binding.
Kinzy leads the American Society for Biochemistry and Molecular Biology's Public Affairs Advisory Committee, and she is a fellow of the American Association for the Advancement of Science.
She earned her Ph.D. in biochemistry at Case Western University and did postdoctoral research in molecular genetics at Carnegie Mellon University.
Steitz and Maquat to share Alpert Foundation prize
Joan Steitz and Lynne Maquat have won the 2021 Warren Alpert Foundation Prize for work that has improved the understanding, prevention, treatment or cure of human disease. Both have made significant contributions to the field of RNA biology.
The prize is administered by the foundation and Harvard Medical School, which holds an annual symposium in the winners' honor each fall.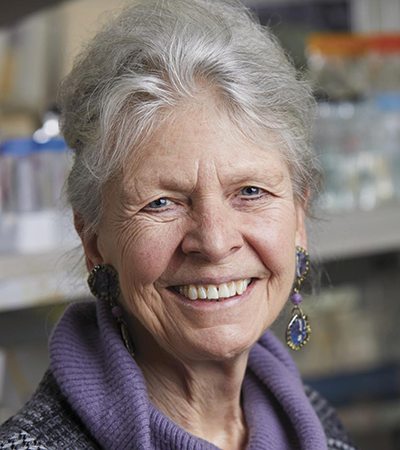 Joan Steitz
Steitz is a professor of molecular biophysics and biochemistry at Yale University and an investigator at the Howard Hughes Medical Institute. As a postdoc, she made seminal contributions to structural knowledge about prokaryotic translation, demonstrating that ribosomes use complementary base pairing to locate translation start sites; as a professor, she led a team to understand the structure of the spliceosome and the role of small nucleolar ribonucleoproteins, or snRNPs, in splicing quality control. Her lab has studied how snRNP production can go awry and contribute to disease in viral infection and in autoimmune conditions such as systematic lupus erythematosus, in which antibodies attack snRNPs.
In an article on Harvard's website, Steitz said, "Sharing the joy of discovery in this area with many talented mentees ... has continually brought deep satisfaction."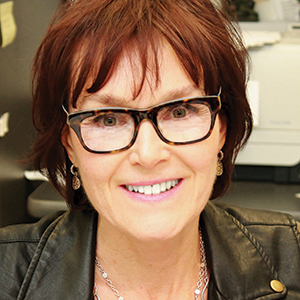 Lynne Maquat
Maquat, a professor of biochemistry and biophysics at the University of Rochester, also studies problems with splicing and other steps in mRNA production and maturation. Her group discovered nonsense mediated decay, or NMD, the mechanism by which the cell recognizes and removes defective mRNA. In later work, they found that cells can alter the efficiency of NMD to adapt to changes in environment, such as during differentiation, and that dysregulated NMD is a feature of fragile X syndrome, the most common single-gene cause of autism and intellectual disability. Maquat is the founding director of the Center for RNA Biology at Rochester and founding chair of Graduate Women in Science.
"I am honored to be recognized for research accomplished by the many members of my lab — dedicated individuals who trained and worked with me to solve the complicated puzzles that continually cropped up as we dug deeper into our studies of mRNA," she said.
The pair will share a cash prize of $500,000 and be feted at a virtual symposium Oct. 7.
Earlier this year, they shared the 2021 Wolf Prize. Steitz won the ASBMB's Herbert Tabor Research Award in 2015. Maquat won the Federation of American Societies for Experimental Biology Excellence in Science Award in 2018.
Enjoy reading ASBMB Today?
Become a member to receive the print edition monthly and the digital edition weekly.
Learn more
Get the latest from ASBMB Today
Enter your email address, and we'll send you a weekly email with recent articles, interviews and more.
Latest in People
People highlights or most popular articles