Member News
Maquat, Steitz win Wolf Prize; Schnell named department chair
Maquat and Steitz win Wolf Prize in medicine
Joan Steitz at Yale University and Lynne Maquat at the University of Rochester have won the 2021 Wolf Prize in Medicine for their work on RNA biology.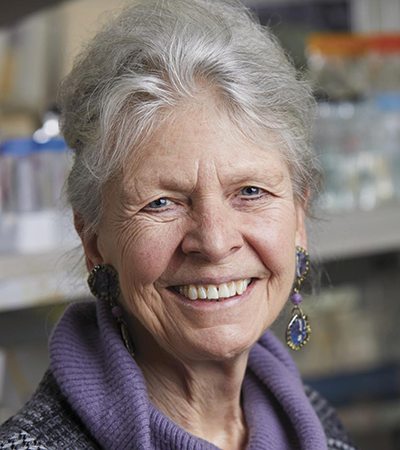 Joan Steitz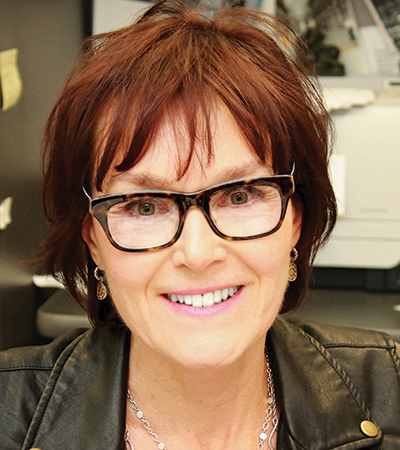 Lynne Maquat
Steitz, a Howard Hughes Medical Institute investigator, has studied RNA for decades and has made many fundamental contributions to the field.
She found that ribosomes use complementary base pairing to begin translation of messenger RNA. She uncovered the pivotal role that small noncoding RNAs have in the splicing of precursors to messenger RNAs and the biogenesis of ribosomal RNA. She also revealed the mechanisms regulating RNA stability in eukaryotes.
The American Society for Biochemistry and Molecular Biology recognized Steitz's pioneering gene-expression work with its 2015 Herbert Tabor Research Award. (Read our profile.)
Maquat was recognized for her studies of the quality-control mechanism that targets flawed messenger RNAs, which, if left unchecked, can lead to abnormal protein production in, for example, cancer and cystic fibrosis.
In an announcement, the foundation said her work on nonsense mediated mRNA decay "provides valuable information to help physicians implement 'personalized' or 'precision' medicine by treating the disease mutation that is specific to each individual patient."
In 2018, Maquat won the Federation of American Societies for Experimental Biology Excellence in Science Award and gave her award lecture at the ASBMB annual meeting. (Read our profile.)
Steitz and Maquat will share the $100,000 purse that comes with the Wolf Prize with Adrian Krainer at Cold Spring Harbor Laboratory, who specializes in RNA splicing and whose work led to the development of the first FDA-approved drug for spinal muscular atrophy, a deadly genetic neurodegenerative disease.
Of the trio's collective work, the foundation said, "They have made ground-breaking discoveries in RNA regulatory mechanisms demonstrating that RNA is not a passive template between DNA and protein, but rather plays a dominant role in regulating and diversifying gene expression."
Many ASBMB members have won the medicine prize over the years. In 2020, Jennifer Doudna and Emmanuelle Charpentier, whose work led to the discovery of the gene-editing tool CRISPR–Cas9, won. (Read our story.) Lewis Cantley and C. Ronald Kahn won in 2016. Jeffrey Ravetch won in 2015. Nahum Sonenberg won in 2014.
Schnell named department chair
Mathematical physiologist Santiago Schnell has been named chair of the University of Michigan Medical School Department of Molecular and Integrative Physiology, effective March 1, after serving as the department's interim chair since August 2017.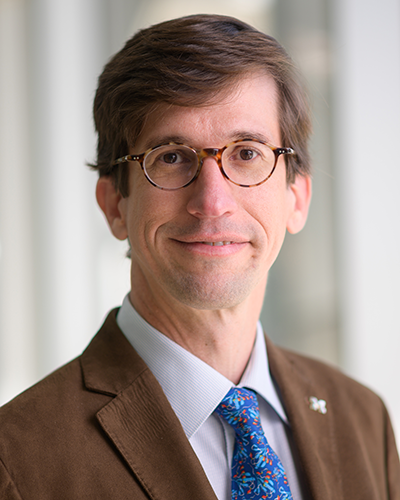 Santiago Schnell
Schnell holds an undergraduate degree from Universidad Simon Bolivar and a D.Phil. from the University of Oxford, where he also completed a Wellcome Trust senior research fellowship. He joined the Michigan faculty in 2008 and was promoted to professor in 2015. He is also a professor of computational medicine and bioinformatics and a William K. Brehm investigator at the Brehm Center for Diabetes Research. In 2017, he was named the John A. Jacquez Collegiate Professor of Physiology.
Research in the Schnell lab focuses on two broad areas: biometrology (the development of standard methods to obtain high-quality measurements in biomedical sciences) and mathematical biology (the development of mathematical models of complex physiological systems). His work has substantially altered the view of measuring and modeling enzyme-catalyzed reactions within cells, where the environment is heterogeneous and characterized by high macromolecular content.
Schnell is a fellow of the Royal Society of Chemistry, American Association for the Advancement of Science, Society of Mathematical Biology, and Latin American Academy of Sciences. He was recognized in 2019 as an emerging leader in health and medicine by the National Academy of Medicine. He is editor-in-chief of the journal Mathematical Biosciences.
Enjoy reading ASBMB Today?
Become a member to receive the print edition monthly and the digital edition weekly.
Learn more
Get the latest from ASBMB Today
Enter your email address, and we'll send you a weekly email with recent articles, interviews and more.
Latest in People
People highlights or most popular articles