Member News
UMass honors Lemire, McGaunn;
Butler named research lecturer;
remembering Jan Miernyk
Lemire, McGaunn named rising researchers
Among the eight undergraduates at the University of Massachusetts Amherst to receive Spring 2020 Rising Researcher awards are Colin Lemire and Joseph McGaunn, both members of the UMass American Society for Biochemistry and Molecular Biology Student Chapter.
Colin Lemire
Colin Lemire, a graduating biochemistry and molecular biology major in the Commonwealth Honors College, is involved in independent research in Sibongile Mafu's lab focusing on the biosynthesis of natural products in plants and fungi. His work involves gene discovery and pathway reconstruction of terpene molecules in fungi that have demonstrated activity as antimicrobials, with a goal of better understanding the metabolic pathways of natural products for future research into their function and potential pharmaceutical applications.
In addition to this award, Lemire has received a grant from the UMass Amherst Center for Agriculture, Food and the Environment; an ASBMB Student Chapter Travel Award to present his research at the 2020 ASBMB Annual Meeting (since canceled); and a UMass Life Sciences Junior Fellow award.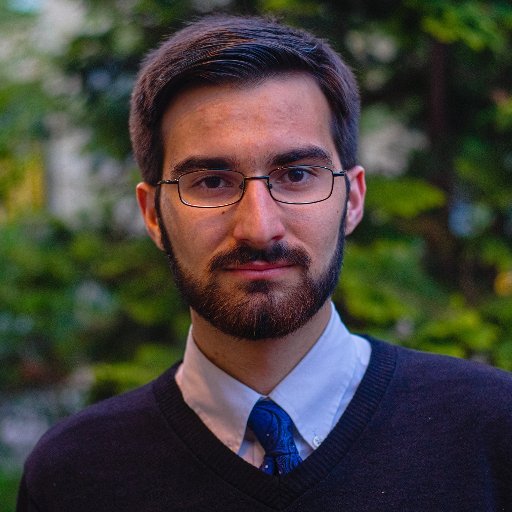 Joseph McGaunn
Joseph McGaunn, a graduating senior with a double major in biochemistry and molecular biology and psychology in the Commonwealth Honors College, has worked on five research projects in Alexander Suvorov's lab. He has investigated the role of molecular mechanisms in mediating interactions between an individual's genetics and their environment and in transferring nongenetic information from one generation to the next, as well as the potential clinical applications for such mechanisms. This includes investigating the effect of paternal exposure to chemicals such as phthalates on offspring behavior and metabolism using a mouse model.
McGaunn has presented his work at the Northeast Society of Toxicology Regional Chapter annual meeting and the annual meeting of the Society of Toxicology and is a coauthor on four manuscripts that will be published by Suvorov's lab.
The 2020 Rising Researcher awards celebrate these students for their unconventional and inspiring approaches to research, scholarship and creative activity.
Butler named UCSB faculty research lecturer
Alison Butler has been awarded the Faculty Research Lecture Award for 2020 by the University of California, Santa Barbara Academic Senate.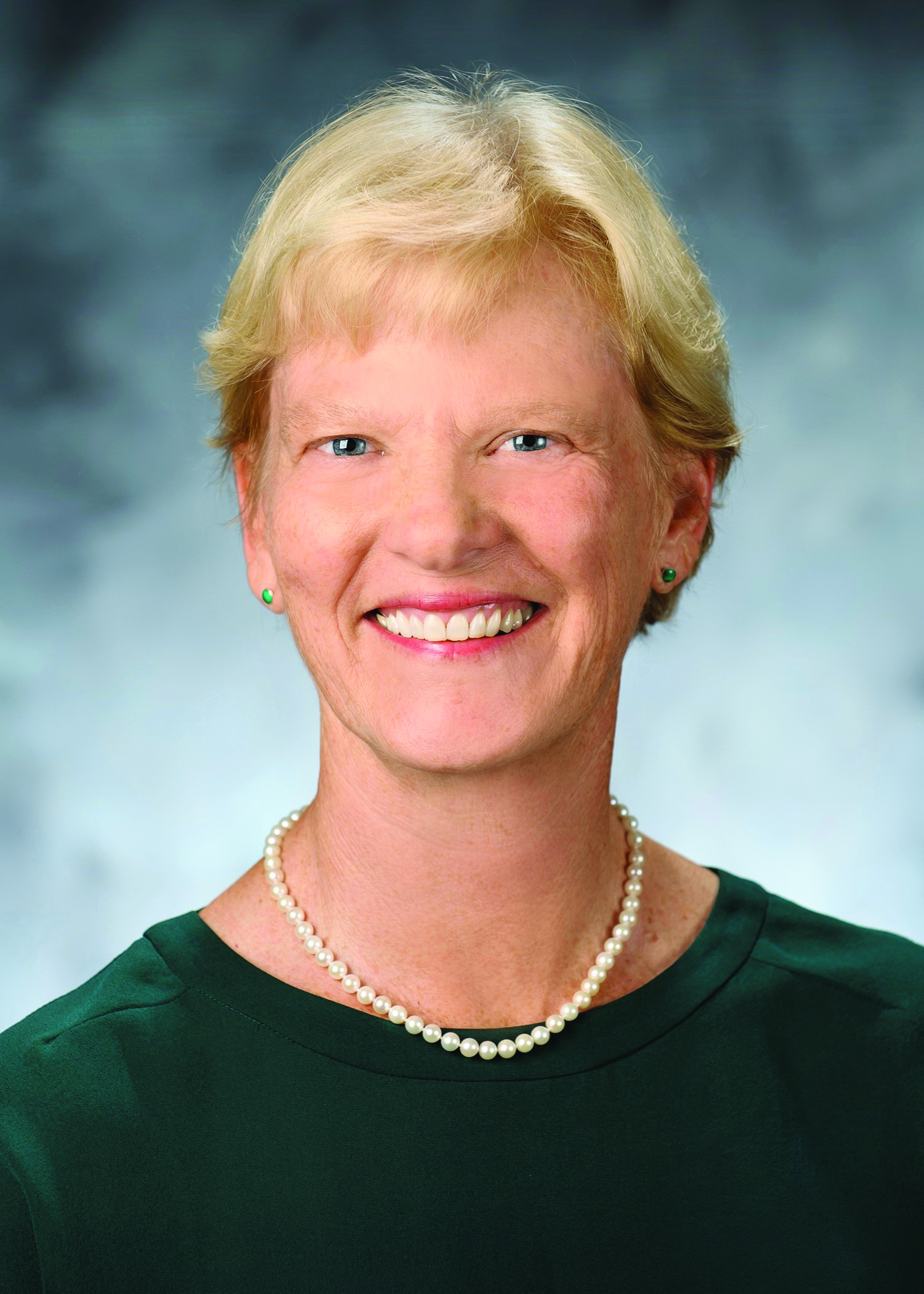 Alison Butler
Butler, who studies metallobiochemistry in marine microbes and algae, is a distinguished professor in UCSB's department of chemistry and biochemistry. Her research currently focuses on microbial iron acquisition through secreted chelators called siderophores.
Among her many honors, Butler has received the American Chemical Society's 2019 Cope Scholar Award and 2018 Alfred Bader Award, and the Royal Society of Chemistry's 2019 Inorganic Reaction Mechanisms Award. She previously served as president of the Society for Biological Inorganic Chemistry and was elected as a fellow of both the American Academy of Arts and Sciences and the Royal Society of Chemistry in 2019.
"I congratulate Alison on receiving the highest honor bestowed by UC Santa Barbara's faculty senate," Pierre Wiltzius, executive dean of the college of letters and science, said to the UCSB Current. "As a pioneer in the field of metallobiochemistry, and a leading scholar on this campus, she is most deserving of this recognition."
In memoriam: Jan Miernyk
Jan A. Miernyk, a supervisory research molecular biologist whose career spanned 33 years at the U.S. Department of Agriculture, died April 2. He was 72.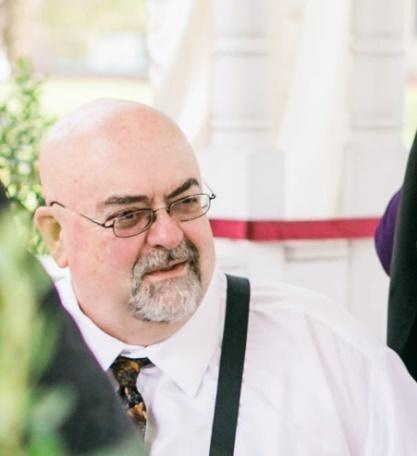 Jan Miernyk
Born Oct. 4, 1947, in Boulder, Colorado, Miernyk attended Fort Lewis College in Durango and the University of Colorado, Boulder before earning a B.A. in biology and an M.S. in plant physiology at West Virginia University. He earned his Ph.D. in plant cell biology at Arizona State University, Tempe in 1980, then completed a postdoc in biology research at Queen's University in Kingston, Ontario.
Miernyk began his career with the USDA at the Northern Regional Research Center, in Peoria, Illinois. He transferred to the Plant Genetics Research Unit at the University of Missouri in 1999, where he was also an adjunct professor in the department of biochemistry. He loved his work and was known for his expertise, with 156 scientific publications and 3,351 citations. He was elected an American Association for the Advancement of Science fellow in 2007.
A major focus in Miernyk's lab was systems biology. He used a descriptive platform to define periods of cell division and specialization, lipid and protein accumulation and preparation for quiescence in soybeans, then isolated and compared total proteins from each stage. After analyzing patterns of change in protein abundance, the lab used systems cartography to describe relationships among protein function, expression, localization, and biological interaction for an evolving cartograph.
In his younger years, Miernyk was a wrestler and football player. He later earned a black belt in Okinawan karate, and he taught free martial arts classes at Mizzou for students and faculty. A long-time fan of muscle cars, in retirement he restored and modified a '62 Ford Falcon. He was a craft beer enthusiast and enjoyed cataloguing new breweries he encountered on his travels.
Miernyk is survived by his wife, Elizabeth Hoyos–Miernyk, and his daughter, Briana Saucier, and her family.
Join the ASBMB Today mailing list
Sign up to get updates on articles, interviews and events.
Latest in People
People highlights or most popular articles