Award
Shippen mentors students, breaks new ground in telomere and plant science
She won the ASBMB's Rose award
Dorothy Shippen, a professor and interim head of the department of biochemistry and biophysics at Texas A&M University, has won the American Society for Biochemistry and Molecular Biology's 2019 William C. Rose Award for her contributions to both molecular biology and the training of younger scientists.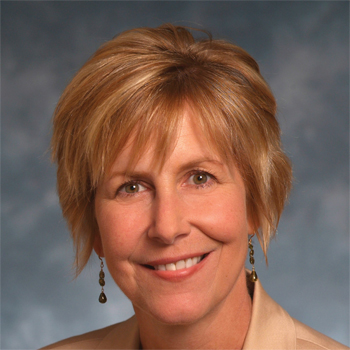 "The ASBMB Rose Award is especially meaningful for its recognition of collaborative research. The vast majority of scientific discoveries, even the most exciting, end up as a thin sedimentary layer in the rising mountain of new knowledge. What lasts is our impact on young scientists. Sharing with my students the scientific enterprise — its empowerment, disappointments, and ultimately, illumination — has been one of the greatest joys of my life."
— Dorothy Shippen
Shippen has made numerous significant contributions to telomere biology and plant science. Andrew Nelson and Mark Beilstein, researchers at the University of Arizona, submitted a joint letter in support of her nomination, writing, "While plant biologists proudly proclaim her one of our own, she is equally a member of the biochemistry, telomere biology, and molecular genetics communities."
Also supporting the nomination was Virginia Zakian of Princeton University. "Research from the Shippen lab has had a major impact on the telomere community, especially in the area of telomerase regulation," Zakian wrote. "She has made important contributions to the telomere field in two different organisms, ciliated protozoa and plants."
Shippen's early contributions to telomere biology include discovery of a Euplotes crassus telomerase RNA template and determination of the mechanism and regulation of E. crassus de novo telomere formation. Most importantly, she established Arabidopsis thaliana as a model system for the study of telomere function. This work paved the way for significant findings, including identification of A. thaliana CST complex homologues and, in collaboration with Carolyn Price, the identification of human CTC1, which has now been linked to devastating stem cell disorders.
Shippen has mentored 126 students at all levels and is invested in their success as independent scientists. "Dorothy allows researchers in her group to engage in side projects, permitting exploration of the field of telomere biology," Nelson and Beilstein wrote in their letter. "She was always available to talk, and she encouraged brainstorming sessions to flesh out models and plan future experiments. These sessions … provided us with an invaluable model of an effective researcher engaged in the scientific experience."
Shippen's dedication to the development of young scientists extends far beyond her own group. In collaboration with Texas A&M business professor Daria Panina, she developed a course, Building Scientific Relationships, that focuses on equipping students and postdocs with often overlooked skills in leadership and management. As chair of the university's interdisciplinary graduate program in genetics, she has worked to expand career development opportunities for trainees by creating an administrative postdoctoral fellow position, a summer biotech internship program and a summer fellowship program. Shippen is also active in programs supporting the recruitment and retention of women and underrepresented minorities in science.
Sarah Bondos, a colleague at Texas A&M, nominated Shippen for the Rose Award, writing, "Her research is outstanding, and her deep commitment to training younger scientists has helped a variety of students across the university."
Join the ASBMB Today mailing list
Sign up to get updates on articles, interviews and events.
Latest in People
People highlights or most popular articles