In Memoriam
Remembering Glaser and Schauer
In memoriam: Luis Glaser
Luis Glaser, former head of the department of biological chemistry at Washington University School of Medicine in St. Louis and former executive vice president and provost of the University of Miami, died Dec. 23 in Miami after a long illness. He was 88 years old and had been a member of the American Society for Biochemistry and Molecular Biology for more than five decades.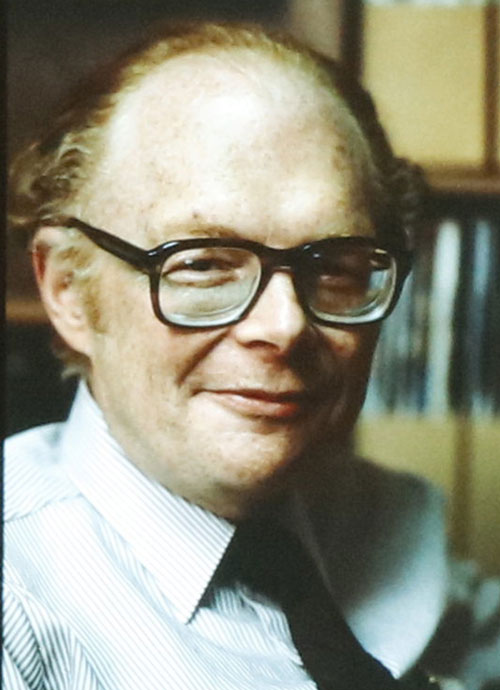 Luis Glaser
Luis Glaser was born March 30, 1932, in Vienna. Soon after Austria was annexed by Nazi Germany in 1939, Glaser's father, a physician, was told he no longer could practice medicine in the country. The family moved to Belgium for a year and then to Mexico City, where Glaser grew up.
After graduating from the University of Toronto, Glaser earned a Ph.D. in biochemistry at WUSTL, studying in the lab of Nobel laureates Carl and Gerty Cori. He joined the faculty as an instructor in 1956 and headed the biological chemistry department (now the department of biochemistry and molecular biophysics) from 1975 to 1986.
Carl Frieden, a professor of biochemistry and molecular biophysics at WUSTL, said of Glaser in a university obituary, "His knowledge and understanding of science were remarkable. A speed reader, he was always available to discuss any problem with faculty or students as he wandered down the hall, coffee in hand."
Glaser moved in 1986 to the University of Miami, where he was executive vice president and provost for almost two decades. He is credited with helping the university shed its image as Suntan U and become one of the nation's leading private research institutions, according to a UM obituary. He also co-taught a cross-disciplinary course called "Ethics and Genetics" with an emeritus professor of religious studies.
Glaser spoke four languages: English, German, Spanish, and Yiddish. During Hurricanes football games, according to the MU obituary, he would sometimes be interviewed on Spanish-language radio stations at halftime.
He is survived by his wife of 59 years, Ruth; his daughters, Miriam Lipsky and Nicole Glaser; and five granddaughters.
In memoriam: Roland Schauer
Roland Schauer, a researcher fondly known as "Mr. Sialic Acid," headed the Institute of Biochemistry at the Christian–Albrechts Universität Kiel in Germany for 25 years, from 1976 to 2001 and, according to colleagues, continued his research until the last days of his life. Schauer died in October 2019, at the age of 83, ASBMB Today learned recently.
Roland Schauer
Born April 8, 1936, in Stuttgart, Schauer earned a medical degree and was one of the first five students to study a newly introduced biochemistry curriculum at the University of Tübingen. He began his sialic acid research as a postdoctoral fellow at the newly founded Ruhr University in Bochum where he served as an associate professor of chemistry before moving to Kiel as a full professor of biochemistry.
Schauer was fascinated by mechanisms that show the complex relations between sialic acid molecules and living organisms, according to an obituary in the Glycoconjugate Journal, particularly in aquatic species. Jellyfish react with their stinging cells to the presence of sialic acids on the skin surfaces of predators and prey. The clown fish has no sialic acid molecules present on its skin, enabling it to hide in and be protected by sea anemones which are related to jellyfish. In one of Schauer's last papers, "he and his colleagues were able to analyze this mechanism in detail and discuss possible applications and adaptations to the field of nanomedicine," the obituary states.
In 2002, Schauer received the Lifetime Achievements in Sialoglycoscience Award from Griffith University, Australia, and in 2009 the Rosalind Kornfeld Award for Lifetime Achievements in Glycobiology from the American Society for Glycobiology. He was founder and chair of the Sialic Acids Society at Kiel and served on the editorial boards of Glycoconjugate Journal and Trends in Glycoscience and Glycotechnology.
In addition to his two decades as a member of the American Society for Biochemistry and Molecular Biology, he belonged to numerous other organizations, including the Consortium for Functional Glycomics, Real Academia Nacional de Farmacia, Gesellschaft für Biochemie und Molekularbiologie, Group de Glucides, the Society for Glycobiology and the Glycosciences Forum.
Schauer and his wife Elfriede belonged to the German-Japanese Society Schleswig-Holstein, and one of their hobbies was exploring the diversity of botany in Japan. His obituary reports that a highlight was discovering the white Japanese orchid atsumorisou on a 2010 vacation trip to Hokkaido and the islands of Rebun.
Join the ASBMB Today mailing list
Sign up to get updates on articles, interviews and events.
Latest in People
People highlights or most popular articles