Diversity
Sewer scholarship program funding doubled
Meet the 2020 recipients of this ASBMB diversity award
The American Society for Biochemistry and Molecular Biology's Marion B. Sewer Distinguished Scholarship for Undergraduates has the potential to double its reach this year.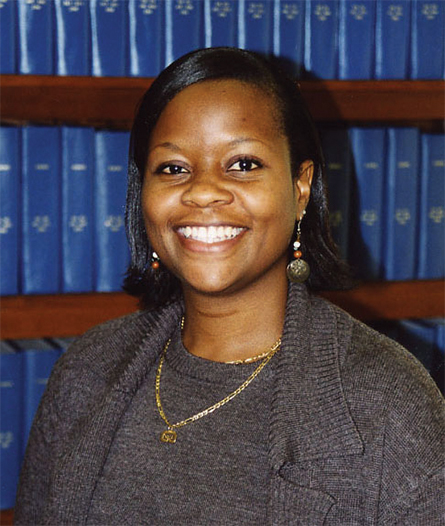 Marion B. Sewer
The ASBMB's Minority Affairs Committee created the Sewer scholarship in 2016 to support students who excel academically and are dedicated to enhancing diversity in science. This year the MAC and the Student Chapters Steering Committee will be able to select up to 10 undergraduate students to receive up to $2,000 toward tuition instead of the usual five, thanks to a donation to the scholarship fund from New England Biolabs.
Lana Saleh, a member of the MAC, has worked to expand the program. "Every year, the Marion B. Sewer Scholarship program receives a substantial number of applications from talented undergraduates, who are working diligently to overcome serious social and financial challenges," Saleh said. "Not surprisingly, the vast majority of the applicants are from underrepresented groups in STEM. While there were many qualified candidates in the past years, we had the resources to offer five $2,000 scholarships. This resulted in us turning down qualified applicants who were in dire need of this financial assistance to complete their degrees. Receiving a donation of $10,000 from New England Biolabs means we are able to do more. NEB's commitment to diversity in STEM and their support of the Marion B. Sewer Scholarship mission in promoting inclusion and equality in the life sciences is reflected through this generous donation."
Importantly, the gift from NEB will not affect the ASBMB's continued support of the program. "As we raise additional money for the Sewer scholarship, the goal is not to cover the society's costs but to increase the number of scholarships we offer," Steve Miller, the society's next executive director explained.
The award honors Marion B. Sewer, who was an ASBMB member and past chair of the Minority Affairs Committee when she died in January 2016 at age 43. Sewer was a principal investigator on projects devoted to increasing participation among underrepresented minorities and furthering student training. She also wrote about issues that URM scientists face, such as impostor syndrome. Sewer's work reflected her commitment to diversity and inclusivity of underrepresented minorities in science, technology, engineering and math.
2020 recipients
Here, the latest five recipients of the Sewer scholarship describe their personal goals and how they promote diversity. Their statements have been edited.
Faria Afreen, Brandeis University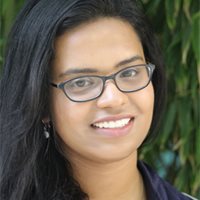 Faria Afreen
My long-term goal is to become a physician–scientist with a lab that focuses on creating personalized cancer treatment by researching one of the many mechanisms of pathogenesis at a molecular level. Cancer's heterogeneity makes it a mammoth of a disease to treat, but I am optimistic that my future lab, in collaboration with other clinical, scientific and bioinformatical research groups, can create treatments that will reduce patient suffering. I hope that as a physician, I am able to explain clearly to my patients their illness and treatment plans to help reduce any distrust of health professionals.
Additionally, as someone who entered college not having prior research experience or family members in science, I am driven to give other students, particularly those underrepresented in science, the tools and resources they need to be successful. There is a leaky pipeline in both science and medicine. I hope to play a role in fixing it by creating a culture that values compassion, teamwork and mentorship and practices inclusive teaching styles.
Jennifer Burdette, Tidewater Community College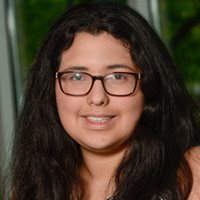 Jennifer Burdette
For the past few years, I have been a student at Tidewater Community College, attending classes to earn my associate degree in science to ultimately transfer to a four-year university. This past spring, I completed my studies toward my associate, and I have been accepted to the University of Virginia, where I plan to obtain a bachelor's degree in the field of biochemistry. Afterward, I plan to apply to be a part of a medical scientist training program to earn a Ph.D. and M.D. to begin the long and arduous process of becoming a biomedical scientist.
I decided to choose this career path because I hope that I can bring some positive change to the world by leading a breakthrough in science, answering science's most plaguing questions or finding a cure for some of the world's most aggressive diseases.
Alisha Holden, California State University, Northridge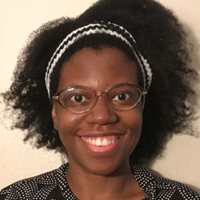 Alisha Holden
Currently working on my B.S. in biochemistry, I eventually plan to go on to grad school and earn a master's degree, preferably in chemistry. My career goals include becoming a scientific researcher in the biomedical field, as well as, in the future, becoming a chemistry teacher. As I have participated in a research project focused on cellular signaling, I am currently interested in research on that topic.
Rishi Mehta, University of Cincinnati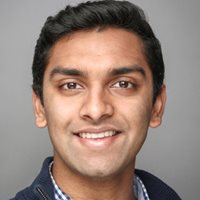 Rishi Mehta
My professional goal is to lead a clinical research laboratory aimed at uncovering data-driven insights to treat pediatric inflammatory bowel disease. To do so, I aim to attend medical school at a top research institution with the goal of becoming a clinician–investigator and conducting patient-focused research. My career goal is to push the field of IBD treatment and research so that one day we no longer will think of the colon as a question mark.
Prashit Parikh, Vassar College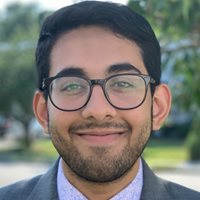 Prashit Parikh
I am currently a senior at Vassar College studying biochemistry. Following graduation, I hope to pursue an M.D.–Ph.D. in computational biology in order to become a physician–scientist.
My goal is to combine my interests in public health and medicine with modern computational techniques to advance human health and disease. By combining my medical practice and research experience, I believe that I will be able to institute positive change not only for my patients but also the scientific community at large.
Ultimately, I also would like to start a program where students from disadvantaged backgrounds would be able to shadow physicians and conduct research, giving them the opportunity to explore their research interests and to understand better what being a medical professional entails. Overall, I am excited to contribute to the forefront of science and medicine.
About the Sewer scholarship
The Marion B. Sewer Distinguished Scholarship for Undergraduates provides up to $2,000 toward tuition to students who demonstrate an interest in the fields of biochemistry and molecular biology and enhance the diversity of science. Students whose social, educational or economic background adds to the diversity of the biomedical workforce or who show commitment to enhancing academic success of underrepresented students are eligible. Check here for more information. Deadline to apply is June 1, 2021.
Enjoy reading ASBMB Today?
Become a member to receive the print edition monthly and the digital edition weekly.
Learn more
Get the latest from ASBMB Today
Enter your email address, and we'll send you a weekly email with recent articles, interviews and more.
Latest in People
People highlights or most popular articles