Retrospective
Marion Sewer (1972 – 2016)
Young, gifted and black. In 1969, Nina Simone emphasized those three powerful words when penning a song in memory of her dear friend, the great American playwright and writer Lorraine Hansberry. They are also among the first few adjectives that come to mind when reflecting on the life and achievements of Marion B. Sewer. However, many more words are necessary to try to capture the true essence of Sewer's spirit. She was also funny, caring, giving, loving, passionate, energetic, efficient, analytical and prepared. She was a daughter, sister, aunt, colleague, teacher, mentor, leader and friend. She was special. She was a mover and a shaker and a champion of those young scientists who are in desperate need of role models to affirm that their dreams and aspirations are indeed achievable. She was a hero. It is therefore with a heavy heart that we remember our friend and colleague, who contributed so deeply and unselfishly to the American Society for Biochemistry and Molecular Biology and particularly to its Minority Affairs Committee as well as to the entire scientific community. She was inspirational. She was a star.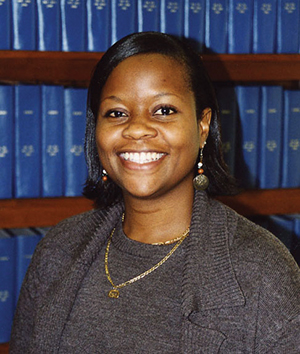 Marion B. Sewer
Marion B. Sewer's scientific achievements were exceptional. After a successful undergraduate career at Spelman College in Atlanta, where she participated in undergraduate research through the Minority Access to Research Careers program, she earned a Ph.D. in pharmacology from Emory University as a Howard Hughes Medical Institute predoctoral fellow. She then moved to pursue postdoctoral studies at Vanderbilt University School of Medicine where she received a prestigious United Negro College Fund/Merck Postdoctoral Fellowship. She initiated her independent career in the biology department at Georgia Tech in 2002 and received tenure in 2008. She then moved in 2009 to the Skaggs School of Pharmacy and Pharmaceutical Sciences at the University of California, San Diego, where she was promoted to the rank of full professor in 2015. During her career, she became an international authority on the regulation of cytochrome P450 enzymes as well as on the biosynthesis of steroid hormones and their effects on various biological pathways. In a career that spanned 22 years from matriculation into graduate school in 1993 to her untimely death in 2016, she published more than 44 scientific papers and reviews in the top journals in her field and almost 30 as an independent investigator. She always maintained a well-funded research program, securing multiple R01 and other research grants from the National Institute of General Medical Sciences and the National Institutes of Diabetes and Digestive and Kidney Diseases, and earned research awards from the National Science Foundation. She also served as principal investigator on several grants devoted to increasing participation among underrepresented minorities and furthering student training. Moreover, she served on the editorial boards of the journals Molecular Endocrinology and Steroids and was a standing member of several National Institutes of Health and NSF grant review panels. Her record of service to her home institution and the scientific community as a whole is long and distinguished. Despite all of her scientific achievements, Sewer confessed to suffering from impostor syndrome from time to time, a common condition among high achievers, and particularly underrepresented minorities, who often feel unworthy of their status or the praise that they receive. She wrote very eloquently on the subject in the Dec. 2015 issue of ASBMB Today, explaining how to identify it, cope with it and finally overcome it.
The Marion B. Sewer Distinguished Scholarship for Undergraduates
Benefits: $2,000 toward one academic year's tuition. Scholarship recipients eligible to apply for an additional scholarship in subsequent years.
Requirements: Must be a U.S. national or permanent resident and a full-time student at an accredited two- or four-year institution located in the U.S. or U.S. territories. Must have completed a minimum of 60 credit hours or equivalent, have a GPA of 3.0 or higher, and have faced significant educational, social, cultural or economic barriers in pursuit of education. Must also be committed to diversity on campus and in the scientific community as a whole, and be an ASBMB member (membership can be processed at time of application).
Applications open: Spring 2016 Application deadline: May 16, 2016
Learn more or donate to the scholarship.
Despite her impressive scientific achievements, Marion B. Sewer will be remembered mostly by members of the MAC for her warm smile and hearty laugh and her unwavering commitment to helping others identify and navigate the barriers that frequently impede them from achieving their goals. She reached out to young scientists, making herself readily accessible and available, and was among the first scientists featured on the ASBMB MAC's Research Spotlight collection. She joined the ASBMB MAC in 2010 and quickly became a learder, rising to deputy chair of the committee in 2013. She was active in a number of the MAC's endeavors but took an active leadership role in addressing the issue of disparity in securing federal research grants that plagues minority and early-career scientists. She played a major role in developing the original platform for the annual ASBMB Grant Writing Workshop and was a co-organizer of the workshop for each of its three years in existence. She spearheaded the writing of a funded proposal to the NSF to broaden the workshop into a comprehensive mentoring program for early-career scientists and postdoctoral fellows called IMAGE, for Interactive Mentoring Activities for Grantsmanship Enhancement. Among other initiatives, mentees at the workshop are paired with paid mentors who help them to craft and submit their first federal grant. Deeply devoted to this endeavor, she embraced its challenges with passion and optimism and beamed like a proud parent when any IMAGE participant received news of an award.
In recognition of Sewer's indefatigable commitment to underserved populations within the scientific community, the ASBMB has launched the Marion B. Sewer Scholarship for Distinguished Undergraduates. This scholarship will be awarded to undergraduate students who excel academically in fields related to biochemistry and molecular biology and who show a commitment to diversity in science.
Marion B. Sewer was on a steep upward trajectory with no limit in sight. So where do we go from here amid this tragic and potentially deflating loss? Just before her death, Sewer laid out a roadmap for diversity in her final article in the February 2016 issue of ASBMB Today, entitled "Where do we go from here?" She would, of course, be devastated if the MAC did not capitalize on the momentum that she created and further her work in increasing access to scientific careers.
The MAC held its annual retreat just outside of Charleston, S.C. in October amid tremendous rainstorms that resulted in catastrophic flooding around the state. While the skies rained tears upon us throughout the day and the night, none of us foresaw that that meeting would be our last chance to celebrate the successes of the MAC with Marion. Had we known, we would have laughed a lot louder, smiled a lot wider, high-fived a lot higher, hugged a lot tighter and toasted a lot longer. We would have given her a proper goodbye.
---
Remembrances
Marion B. Sewer was a great scientist and an even better friend and role model. She always considered the welfare of others before her own, and she worked tirelessly to make sure that her work would change the face of science in many ways. She worked on the MAC with an unparalleled level of enthusiasm and commitment to excellence. Most recently, Marion was busy leading the MAC's Interactive Mentoring Activities for Granstsmanship Enhancement workshop initiative, and the mentee's impressions of her all highlight the outstanding person that she was. She saw their success as her success and committed to them even as she ran her own vibrant research program. Marion was truly an inspiration to those who knew her.
– Takita Sumter, chair of the American Society for Biochemistry and Molecular Biology Minority Affairs Committee
Marion was brought into my life for academic purposes. I first met her as a grant-writing trainer. She was a strong, smart woman with a very professional demeanor and a shining smile. She was kind, strict and willing to share her knowledge. Her sense of caring was a strong character trait, and she became my coach almost immediately.
Marion's remarkable career path coupled with her down-to-earth personality made her a true role model ̶ one of those that not everyone gets the blessing to encounter on their path. I can't believe that we talk about Marion in the past tense now. Everything happened so fast. I can't believe that I will never see Marion in a future workshop or conference (at least in this lifetime) and hear her say her usual "Please stay in touch with me." She really cared about her protégés doing things the right way and becoming successful, and that's what I respectfully take as her legacy.
May you forever rest in peace, Marion.
– Sharilyn Almodovar, assistant professor at the University of Colorado Anschutz Medical Campus and an attendee of the Interactive Mentoring Activities for Granstsmanship Enhancement workshop
Enjoy reading ASBMB Today?
Become a member to receive the print edition monthly and the digital edition weekly.
Learn more
Get the latest from ASBMB Today
Enter your email address, and we'll send you a weekly email with recent articles, interviews and more.
Latest in People
People highlights or most popular articles