Member News
Dahms honored; Agre joins board; TWAS fellows
Dahms honored for achievements in glycobiology
Dahms
Nancy Dahms, a professor of biochemistry at the Medical College of Wisconsin, received the 2019 Rosalind Kornfeld Award for Lifetime Achievement from the Society for Glycobiology.
Mannose-6-phosphate is a tag added in the Golgi during post-translational processing to direct lysosomal enzymes to the lysosome. Dahms is best known for her work on this trafficking pathway; over her career, she has isolated and characterized several lectins that act as mannose-6-phosphate binding receptors. Her lab's current studies include structural analyses of lectins and enzymes in the ER and Golgi that regulate glycoprotein folding and processing, and a lysosomal storage disease called Fabry disease caused by mutations to a glycan-trimming enzyme, alpha-galactosidase A.
Dahms has served on the editorial board of the Journal of Biological Chemistry and other journals, is the president elect of the Society for Glycobiology and has won numerous teaching and service awards at the Medical College of Wisconsin.
Agre joins Aeromics board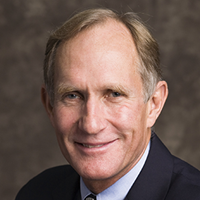 Agre
Peter Agre has joined the board of Aeromics Inc., a pharmaceutical company developing a drug candidate to reduce complications of stroke.
Agre, a distinguished professor at the Johns Hopkins Bloomberg School of Public Health and director of its Malaria Research Institute, is best known for his discovery of aquaporins, membrane channel proteins that allow water to cross the hydrophobic cell membrane. In 2003 Agre shared the Nobel Prize in Chemistry with potassium channel biologist Roderick MacKinnon. He also served as president of American Association for the Advancement of Science from 2009 to 2010.
The lead compound in development by Aeromics, which was founded by physiologists Marc Pelletier and Walter Boron, is an aquaporin-4 inhibitor. Aquaporin-4 is expressed in the blood–brain barrier, and the company hopes that blocking its water permeability may be a successful drug target for edema, or swelling of the brain, which is often a complication of stroke. The company expects to begin phase 2 clinical studies of the drug this year.

Baharvand, Chen among new TWAS fellows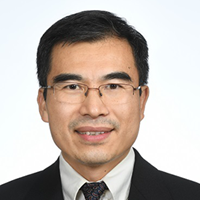 Chen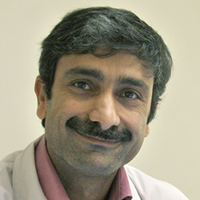 Baharvand
Hossein Baharvand and Ye-Guang Chen are among the 36 fellows newly elected to The World Academy of Science.
Baharvand is the director of the Royan Institute for Cell Biology and Technology in Tehran. Throughout his career, he has contributed to the understanding of how pluripotency and differentiation are established and maintained in stem cells by generations of mouse and human embryonic stem cells. He was the first scientist to induce pluripotent stem cells in Iran.
Chen is a professor and Cheung Kong Scholar at Tsinghua University in Beijing. There, he has researched cell fate determination and tumorigenesis by investigating the mechanisms of TGF-beta signaling specificity, discovered the regulation of Wnt signaling by autophagy and showed the essential role of bone morphogenetic protein signaling in intestinal stem cells.
Established in 1983 under the leadership of the Pakistani physicist and Nobel laureate Abdus Salam, TWAS recognizes, supports and promotes excellence in scientific research in the developing world.
Join the ASBMB Today mailing list
Sign up to get updates on articles, interviews and events.
Latest in People
People highlights or most popular articles