Event
'I hope it turns out to be a beautiful firework'
Organizers of ASBMB conference on transcriptional regulation look forward to igniting attendees' curiosity and passion in Snowbird, Utah
The American Society for Biochemistry and Molecular Biology is holding its popular biennial conference on transcriptional regulation Sept. 29 through Oct. 2 in Snowbird, Utah.
Since its inception in 2004, the meeting has garnered a lot of attention from what the organizers call "people of the year in the field of transcription." The meeting is highly interactive and collaborative, with presenters and audience members from academia and industry.
ASBMB Today spoke to the organizers — Karen Arndt of the University of Pittsburgh; Dylan Taatjes of the University of Colorado, Boulder; and Yan Jessie Zhang of the University of Texas at Austin — about what makes the event special, how trainees can get involved, and what excites them most about the meeting and the field.
What is unique about this meeting?
Zhang: It is a great tradition. We have a longstanding record of attendance and loyal followers. For the past 20 years or so, we have been having this in-person meeting, and exciting science is presented. With an audience size of 120 to 150, it provides a great opportunity for trainees for one-on-one interaction with professors, which helps advance their academic careers.
Taatjes: The audience is a good mix of graduate students, postdocs and faculty. So there is a lot of energy. Plus the venue is spectacular, with lots of activities, and the setting is informal, so everyone is in a good mood. The meeting provides a very supportive and collegial environment to the attendees.
Arndt: There is a lot of exchange of ideas between attendees during poster sessions because people get the time to see each and every poster. My personal favorite part is that winners from the poster session are asked to give talks on their work, and this is the only conference that does it.
Why did you decide to hold the meeting in person?
Taatjes: Considering the intimacy this meeting provides with respect to building relationships between trainees and professors, as well as academia and industry, we decided that an in-person meeting would be the best setup. Also, after the long break because of the pandemic, people are craving in-person interaction, so that was a big driving force behind our decision.
Zhang: I think an in-person meeting really benefits the trainees.
What opportunities are available for the trainees?
Zhang: We have two poster awards and a special session for the poster award winners where they get to give talks on their work, and the competition is very tough. We have seen in the past that these works usually are published in top journals around the globe.
Also, the industry sponsors put up their job ads right near the entrance to the conference hall, so it is a great opportunity for the trainees to seek future opportunities.
What's the format?
Taatjes: The talks are short, and we allow enough time for questions and answers. The poster sessions are very lively. Our talks are grouped into various themes. We have seen that this format has been successful. It is enjoyable and productive, and that is why people attend this year after year.
We have had keynote speakers like Roger Kornberg, Steven Henikoff, Ali Shilatifard, Eva Nogales, who are stalwarts in the field. This time, we have Patrick Cramer.
Zhang: We are very proud of our meeting tradition for the past two decades, but we have tried to maintain a balance between tradition and new developments. So while we want to keep the format and timing of the conference consistent, we update the theme topics very frequently to keep up with the latest developments in the field.
In this conference, we get to learn about the latest technologies and concepts in the field from our speakers before they become breakthrough developments. We also look out for young and upcoming scientists and reach out to them to invite them to talk about their work. This helps build relationships.
What are you looking forward to most?
Zhang: The biggest opportunity for a scientist is to be able to discuss their work with other scientists. In the process, you have new ideas to improve your work. In the past two years, because of COVID-19, we have been living in our own shells. We need the sparks between fellow scientists, and I am looking forward to it. I hope it turns out to be a beautiful firework.
Arndt: While the virtual meetings have allowed me to keep up with what's happening in science to some extent, I think two things have been lost: the communication and the bouncing of ideas. Also, the virtual posters are almost impossible to navigate. So an in-person communication helps make connections with people who might be your postdoc advisers or who might hire you in their companies or universities. I am looking forward to having the trainees back.
Transcriptional regulation: Chromatin and RNA polymerase II
Sessions at this meeting in Snowbird, Utah, will cover recent advances and new technologies in RNA polymerase II regulation, including the contributions of noncoding RNAs, enhancers and promoters, chromatin structure and post-translational modifications, molecular condensates, and other factors that regulate gene expression.
Important dates
July 14: Oral abstract deadline
Aug. 1: Early registration deadline
Aug. 18: Poster abstract deadline
Aug. 28: Regular registration deadline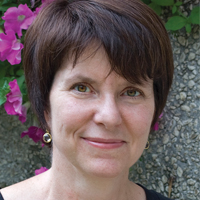 Karen Arndt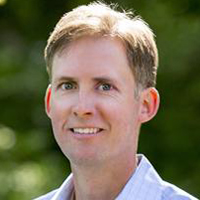 Dylan Taatjes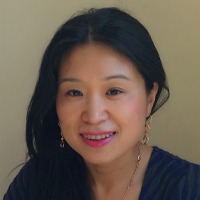 Yan Jessie Zhang
Organizers
Karen Arndt, University of Pittsburgh
Dylan Taatjes, University of Colorado, Boulder
Yan Jessie Zhang, University of Texas at Austin
Speakers
KEYNOTE |
Patrick Cramer
, Max Planck Institute of Biochemistry, "Structure and Function of Transcription Regulatory Complexes"
Karen Arndt
, University of Pittsburgh
Lu Bai
, Penn State University
David Bentley
, University of Colorado School of Medicine
Stephen Buratowski
, Harvard Medical School
Stirling Churchman
, Harvard Medical School
Ibrahim Cisse
, Massachusetts Institute of Technology
Philip Cole
, Harvard Medical School
Xavier Darzacq
, University of California, Berkeley
Rani George
, Dana Farber Cancer Institute
Steven Hahn
, Fred Hutchinson Cancer Research Center
Cigall Kadoch
, Dana Farber Cancer Institute
James Kadonaga
, University of California, San Diego
Craig Kaplan
, University of Pittsburgh
W. Lee Kraus
, University of Texas, Southwestern
Daniel Larson
, National Cancer Institute/National Institutes of Health
Shannon Lauberth
, University of California, San Diego
John Lis
, Cornell University
Karolin Luger
, University of Colorado, Boulder
Catherine Musselman
, University of Colorado School of Medicine
Anders Näär
, University of California, Berkeley
Geeta Narlikar
, University of California, San Francisco
Karla Neugebauer
, Yale University
Eva Nogales
, University of California, Berkeley
Frank Pugh
, Cornell University
Joseph Reese
, Penn State University
Francois Robert
, Montreal Clinical Research Institute
Ali Shilatifard
, Northwestern University, Feinberg School of Medicine
Brian Strahl
, University of North Carolina at Chapel Hill
Dylan Taatjes
, University of Colorado, Boulder
Dong Wang
, University of California, San Diego
Carl Wu
, Johns Hopkins University
Ken Zaret
, University of Pennsylvania
Yan Jessie Zhang
, University of Texas at Austin
Enjoy reading ASBMB Today?
Become a member to receive the print edition monthly and the digital edition weekly.
Learn more
Get the latest from ASBMB Today
Enter your email address, and we'll send you a weekly email with recent articles, interviews and more.
Latest in Science
Science highlights or most popular articles