Award
Labeling lipids and playing piano
Jeremy Baskin won the 2020/2021 Walter Shaw Young Investigator Award in Lipids
For Jeremy Baskin, learning a new arrangement on the piano isn't so different from tagging and tracking phospholipids.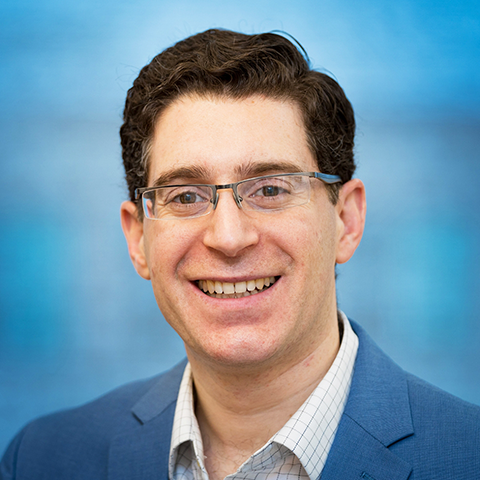 Jeremy Baskin
"When you play the piano, and you want to learn a hard passage, you have to do it slowly. And you have to do it over and over again to get the muscle memory correct," said Baskin, a professor at Cornell University's Weill Institute for Cell and Molecular Biology and department of chemistry and chemical biology. "That's a good preparation for laboratory research, where you often have to repeat experiments and change variables in order to get it to work just right."
For about a decade of getting his work right, Baskin has been selected to receive the American Society for Biochemistry and Molecular Biology's 2020/2021 Walter Shaw Young Investigator Award in Lipids.
He grew up in Montreal in a family with an artistic bent — both his parents are classical musicians, and his younger sister is now an actress. When he pursued chemistry as an undergraduate at the Massachusetts Institute of Technology, he found relaxation and camaraderie among fellow musicians.
"It being MIT, it wasn't populated with a bunch of future professional musicians," he said. "There was a lot of energy and focus on science and engineering majors that were doing music on the side."
In 2004, Baskin joined Carolyn Bertozzi's lab at the University of California, Berkeley, where he began developing chemical tools for imaging cell-surface glycans. In 2009, he took a postdoctoral fellowship in the lab of Pietro De Camilli at Yale University, where he narrowed his focus on membrane biology and lipid metabolism.
Baskin's lab primarily focuses on two types of phospholipids that represent extremes in terms of size: phosphatidic acids, which have tiny headgroups, and phosphoinositides, which have massive headgroups. The lab recently has been focusing on phospholipase D, a precursor to several cancer-associated phosphatidic acids that often is upregulated in cancer.
Studying in a rich playground
Jeremy BaskinJeremy Baskin's lab at Cornell University constantly is working on new tools to interrogate phospholipase D, an enzyme upregulated in a wide swath of cancers.
"There's a push in other academic laboratories to develop selective inhibitors of phospholipase D for the purpose of downregulating the proliferation of cells, which is a hallmark of cancer," Baskin said. "In the phosphatidic acid area, we've really focused much of our energy on the development of tools."
In his award lecture at the 2020 ASBMB annual meeting, Baskin will speak about recently developed lipid imaging methods.
"These enzymes are, I think, a really rich playground for a chemical biologist to operate in, because they have a relaxed specificity that it allows us to come in with synthetic probes and trick the enzyme into accepting our synthetic probes instead of their natural substrates. And that is the key that allows us to develop our imaging tools," Baskin said.
"We're currently using them to uncover how the phospholipase D enzymes and the phosphatidic acid lipids that they produce regulate fundamental cell signaling and disease-associated signaling."
Enjoy reading ASBMB Today?
Become a member to receive the print edition monthly and the digital edition weekly.
Learn more
Get the latest from ASBMB Today
Enter your email address, and we'll send you a weekly email with recent articles, interviews and more.
Latest in People
People highlights or most popular articles