Member News
Conaway named vice provost; Emr wins Shaw Prize; remembering Hartley
Conaway named vice provost at UT Southwestern
Joan Conaway has assumed the roles of vice provost and dean of basic research at the University of Texas Southwestern Medical Center in Dallas, effective July 1.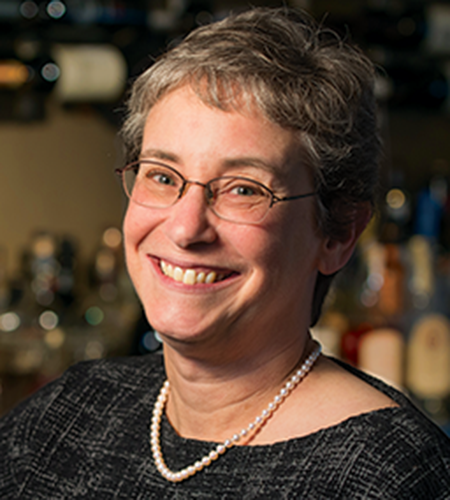 Joan Conaway
Before taking this appointment, Conaway was an investigator at the Stowers Institute for Medical Research in Kansas City, Missouri, where she studied the molecular mechanisms of RNA polymerase II transcription in a lab she ran in collaboration with her husband, Ron Conaway.
Over the past 30 years, the Conaways' lab has studied molecular mechanisms by which transcription factors and regulatory protein complexes control multiple steps in transcription. Some of their earliest work defined and explored the roles of transcription initiation factors needed simply for RNA polymerase II to start at the right place to copy a gene into RNA. They also explored mechanisms that control the speed at which RNA polymerase elongates RNA as it copies a DNA template and revealed unexpected links between protein complexes that regulate initiation and elongation. Disruption of some of these steps in transcription can play a role in cancer and other diseases.
At UT Southwestern, Conaway will not run a lab of her own; in an interview with a UT Southwestern publication, she said, "For a while, I've had a strong interest in trying to contribute not just to my own research program, but to building an environment that can be conducive to providing the very best research opportunities to colleagues." She plans to focus on building computational infrastructure and recruiting data scientists and on increasing diversity in all levels of research.
Conaway earned her Ph.D. in cell biology at Stanford University School of Medicine and conducted postdoctoral research at the DNAX Research Institute of Molecular and Cellular Biology in Palo Alto, California. She has served as the treasurer of the American Society for Biochemistry and Molecular Biology for the past two years.
Conaway is a former Howard Hughes Medical Institute associate investigator, a member of the National Academy of Sciences, and a member of the American Academy of Arts and Sciences. The Conaways jointly received the ASBMB–Amgen award in 1997.
Emr receives Shaw Prize
Scott Emr, a professor of molecular biology and genetics at Cornell University and director of the Weill Institute, has received the 2021 Shaw Prize in life science and medicine. He is being honored for discovering the endosomal sorting complexes required for transport, or ESCRT, pathway, using the awesome power of yeast genetics.
Scott Emr
There are five ESCRT protein complexes, each of which enables membrane budding inward from the outer surface of the endosome to form intraluminal vesicles in what becomes the multivesicular body, whose contents are later degraded in the lysosome. Using yeast knockouts and loss-of-function mutants, Emr's team has identified over a dozen ESCRT proteins and showed that they recognize information encoded in lipid phosphorylation, recognize and coordinate ubiquitin-bound cargo, and pinch and bend membranes into new shapes so that intralumenal vesicles can form. ESCRT-directed membrane bending is now recognized as a universal mechanism used by cells in other ways, such as repair of membrane damage, completion of cytokinesis and pruning of neuronal axons during brain development, and is also exploited by viruses, such as HIV, to bud and escape from host cells.
Emr earned his Ph.D. in molecular genetics from Harvard Medical School. Prior to joining the Cornell faculty, he held positions at the University of California, Berkeley, the California Institute of Technology and the UC, San Diego School of Medicine, where he was also a Howard Hughes Medical Institute investigator. He is a member of the National Academy of Sciences, the American Academy of Arts and Sciences and the American Academy of Microbiology.
The Shaw Prizes, given annually in astronomy, life science and medicine, and the mathematical sciences, are awarded by the Shaw Prize Foundation in Hong Kong. Each consists of a $1.2 million award and an award lecture. The prizes were established in 2002 by the late Run Run Shaw, an entertainment mogul and philanthropist.
In memoriam: Brian Hartley
Brian Hartley, an honorary member of the American Society for Biochemistry and Molecular Biology since 1977 whose contributions to protein chemistry included the invention of new analytical methods and structural understanding of the properties of proteases, died May 3. He was 95.
Brian Hartley
Born April 16, 1926 in Lancashire County, England, Hartley attended Queens' College, Cambridge. He graduated with a degree in organic chemistry in 1947, then did two years of military service in Malta before earning a Ph.D. in biochemistry from the University of Leeds. He returned to Cambridge for postdoctoral studies and remained there in the Medical Research Council Laboratory of Molecular Biology, becoming a group leader in the protein chemistry division.
Hartley was named head of the biochemistry department at Imperial College London in 1974. He set up the Imperial Centre for Biotechnology in 1982 and was its first director. He was a founding board member of the genetic engineering company Biogen.
In addition to inventing new methods in analytical protein chemistry for identifying cysteine bridges, Hartley published the complete amino acid sequence of chymotrypsinogen-A in 1964, a time when no protein of comparable size had yet been sequenced. His interest then shifted to comparative evolutionary studies, and he developed genetic models to account for the evolutionary history of enzyme families and to produce ancestor trees. He showed that mammalian serine proteases, including the blood clotting cascade, had the same structures and mechanisms, indicating a common evolutionary origin.
Hartley was elected to the European Molecular Biology Organization and became a fellow of the Royal Society, both in 1971.
A champion of young researchers, Hartley supervised many successful Ph.D. students, among them the future Nobel laureate Gregory Winter. "He fizzed with ideas and would gesticulate ferociously with his pipe, expounding his latest brainwave or arguing science with César Milstein in the corridor." Winter recollected in an MRC LMB obituary of Hartley. "He advised me to get on with experiments and not waste time reading the latest papers, as 'if it's really important, someone will tell you.'"
Enjoy reading ASBMB Today?
Become a member to receive the print edition monthly and the digital edition weekly.
Learn more
Get the latest from ASBMB Today
Enter your email address, and we'll send you a weekly email with recent articles, interviews and more.
Latest in People
People highlights or most popular articles