Member News
Catterall, Gingras and Osheroff recognized
Catterall wins lifetime achievement award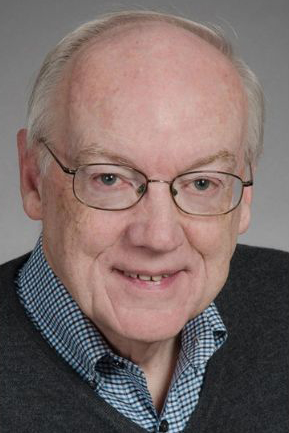 The International Union of Basic and Clinical Pharmacology honored William Catterall with its Lifetime Achievement Award in July at the World Congress of Pharmacology in Glasgow, Scotland. This award is given to an individual who has contributed significant and sustained work that advances and extends knowledge in pharmacology as well as the advancement of the union.
Catterall is a professor and the emeritus chair of pharmacology at the University of Washington. His lab focuses on the structural basis for electrical signaling at the atomic level and diseases caused by the failure of electrical signaling.
He discovered the voltage-gated sodium and calcium channel proteins, which initiate electrical and chemical signaling in nerve and muscle cells. His recent work has led to a new understanding of inherited forms of periodic paralysis, epilepsy and autism that are caused by mutations in sodium and calcium channel genes.
Catterall has been a member of the American Society for Biochemistry and Molecular Biology since 1977. He served on the ASBMB Council from 1994 to 1997. He is a member of the National Academy of Sciences, National Academy of Medicine, Academia Europaea and the Royal Society. He has won many awards, including the Bristol–Myers Squibb Award for Distinguished Achievement in Neuroscience Research, the Gairdner International Award of Canada, the K.S. Cole Award of the Biophysical Society and the Robert Ruffolo Lifetime Achievement Award of the American Society for Pharmacology and Experimental Therapeutics.
Lunenfeld–Tanenbaum names Gingras director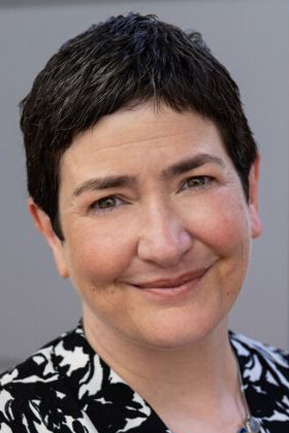 American Society for Biochemistry and Molecular Biology member Anne-Claude Gingras has been appointed the director of the Lunenfeld–Tanenbaum Research Institute as well as vice president of research.
Gingras is a senior investigator at the institute and a professor of molecular genetics at the University of Toronto. Her lab has expertise in mass spectrometry–based proteomics and develops tools to better understand how proteins associate with one another to perform their functions. Gingras recently implemented innovative strategies for the interpretation of proximity-dependent biotinylation data that can reveal the organization of membraneless organelles inside cells.
Gingras has been a member of the ASBMB since 2009. She served as a deputy editor of the ASBMB journal Molecular & Cellular Proteomics from 2016 until this past August.
She has received many awards, including the Human Proteome Organization Discovery in Proteomics Science Award, the MCP Lectureship Award, the Canadian National Proteomics Network–Tony Pawson Proteomics Award and the Charles W. Gowdey Distinguished Lecture Award. Gingras is a fellow of the Royal Society of Canada.
"Dr. Gingras' remarkable leadership transformed her research program at LTRI during the (COVID-19) pandemic, and under her stewardship, we will build on Sinai Health's excellent reputation of research and innovation both in the lab and at the bedside," said Gary Newton, president and CEO of Sinai Health, of which LTRI is a part.
Osheroff wins two mentoring and teaching awards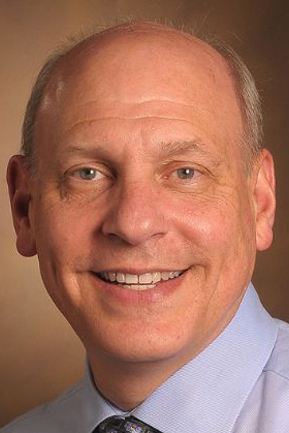 Both the Asia Pacific Medical Education Conference and the American Association of Medical Colleges recently recognized American Society for Biochemistry and Molecular Biology member Neil Osheroff.

The conference bestowed on him in May its Mentoring, Innovation and Leadership in Educational Scholarship Award. The award was established in 2006 and recognizes international and local scholars of distinction in medical and health professions education. Osheroff accepted the award at the conference before his delivery of the keynote address.

AAMC in October gave him its 2023 Alpha Omega Alpha Robert J. Glaser Distinguished Teacher Award. That honor was created in 1988 by the Alpha Omega Alpha medical honor society to recognize faculty members who have distinguished themselves in medical student education.
Osheroff is a professor of biochemistry and medicine at Vanderbilt University. His lab is focused on defining the function and biology of eukaryotic and prokaryotic type II topoisomerases. Ongoing studies examine the mechanism, active sites and structures of these enzymes as well as their interactions with anticancer and antibacterial drugs.
He is a fellow of the American Association for the Advancement of Science and a founding member of Vanderbilt's Academy for Excellence in Education, which he directed from 2016 to 2020. He has been a medical student course director since 1990 and helped to redesign the school's curriculum in 2013. Outside of Vanderbilt, he is a member of the International Association of Medical Science Educators and currently serves as the immediate past president.
Enjoy reading ASBMB Today?
Become a member to receive the print edition monthly and the digital edition weekly.
Learn more
Get the latest from ASBMB Today
Enter your email address, and we'll send you a weekly email with recent articles, interviews and more.
Latest in People
People highlights or most popular articles