Member News
Stoddard wins mentoring award;
Do honored as scholar–athlete
Stoddard wins mentoring award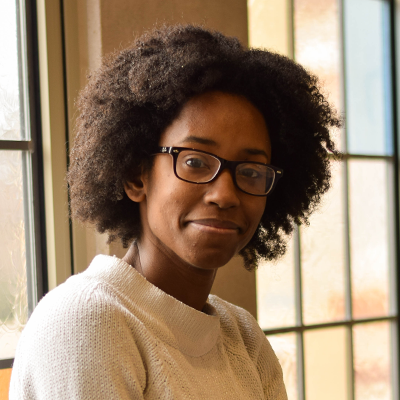 Shana Stoddard
Shana Stoddard, an assistant professor of chemistry at Rhodes College in Memphis, Tennessee, has received the 2021 Early Career Mentor Award from the Health Sciences Division of the Council on Undergraduate Research. She is one of four CUR mentoring honorees.
The Stoddard lab works to improve therapies for autoimmune disorders, in particular idiopathic membranous nephritis, through development of auto–antibody-specific inhibitors, antigen-specific therapies and novel methods for development of antigen-specific therapies, using a combination of computational chemistry, biochemistry and cell-based assays.
Stoddard holds a Ph.D. in chemistry and biochemistry from the University of Mississippi and did postdoctoral work at St. Jude Children's Research Hospital and Rhodes College. She has mentored more than 40 undergraduate students, including those from underrepresented backgrounds. She has also nurtured connections among students and faculty of color and promoted inclusive teaching strategies on the Rhodes campus.
These CUR awards honor exceptional mentoring and advising by higher education faculty across all subdivisions of health sciences. Each consists of a cash award, a certificate of recognition and a letter of commendation.
Do honored as scholar–athlete
Daniel Do
Daniel Do, a member of the Stockton University American Society of Biochemistry and Molecular Biology Student Chapter, has been named first runner-up for the Arthur Ashe Jr. Male Athlete of the Year by the publication Diverse: Issues in Higher Education. Do competes as a member of the Stockton men's cross-country and track and field teams.
Do is a biochemistry and molecular biology major with a 4.0 grade point average, and he has earned his ASBMB certification. Following graduation from Stockton, he plans to pursue a Ph.D in food science at Ohio State University.
In his four years on the Stockton men's cross-country team, Do has been named three times to the New Jersey Athletic Conference first team; he has two career victories and 12 top-10 finishes in 22 races. On the Stockton track and field teams, he holds school records in the indoor 3,000-meter run and outdoor 5,000-meter run.
The Arthur Ashe Jr. Sports Scholar awards recognize minority men and women who have distinguished themselves academically and in athletics.
Join the ASBMB Today mailing list
Sign up to get updates on articles, interviews and events.
Latest in People
People highlights or most popular articles