Member News
Johnson named dean; Taylor honored; Evensen wins awards
Johnson named dean at UCLA
Tracy Johnson
Tracy Johnson, a professor of molecular, cell, and developmental biology at the University of California, Los Angeles, has been appointed dean of the division of life sciences in the UCLA College, effective Sept. 1.
Johnson, who holds the Keith and Cecilia Terasaki presidential endowed chair, has been a UCLA faculty member since 2013 and has served as associate dean for inclusive excellence in the division of life sciences since 2015. Before coming to UCLA, she was a member of the UC San Diego biological sciences faculty. She earned her bachelor's degree in biochemistry and cell biology at UC San Diego and her doctorate in biochemistry and molecular biology at UC Berkeley. She was a Jane Coffin Childs postdoctoral fellow at the California Institute of Technology.
Johnson's research focuses on understanding the mechanisms of gene regulation, particularly RNA splicing, chromatin modification and the intersection between these reactions.
A Howard Hughes Medical Institute professor, Johnson also started the UCLA-HHMI Pathways to Success program for students from diverse backgrounds in STEM fields. She is the principal investigator for an HHMI grant aimed at promoting greater access and success for students studying life sciences who transfer from community colleges.
Johnson has served as a permanent member and then chair of a National Institute of General Medical Sciences study section, is a member of the National Cancer Institute Board of Scientific Counselors, and serves on the executive board of the Society of HHMI Professors. At UCLA, she is the chair and director of the biomedical research minor and a member of the UCLA Human Pluripotent Stem Cell Research Oversight committee.
Taylor among Diverse's top 35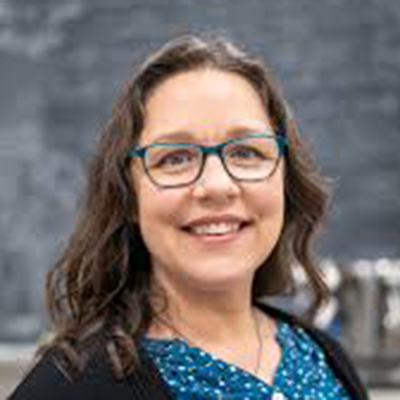 Erika Taylor
Diverse magazine has named Erika Taylor, an associate professor of chemistry, environmental studies and integrative sciences and faculty director of the McNair Program at Wesleyan University, one of its 2020 top 35 women in higher education.
As the faculty director of Wesleyan's Ronald E. McNair Post-Baccalaureate Program since 2018, Taylor works with students from underrepresented groups to help them succeed in postgraduate education. Women and other underrepresented students have comprised more than three-quarters of her 75 lab members to date.
Taylor's research focuses on enzyme mechanism determination, gene function assignment, transition-state and mechanism-based inhibitor design, and directed evolution of enzyme function. Her lab takes a multidisciplinary approach to investigating problems, seeking ways to exploit enzymes found in nature to perform reactions that will advance the fields of chemistry and medicine.
Taylor holds a bachelor's degree in chemistry with honors from the University of Michigan at Ann Arbor and a Ph.D. in chemistry from the University of Illinois at Urbana–Champaign. She did her postdoctoral research at Albert Einstein College of Medicine. She joined the Wesleyan faculty in 2007.
Founded in 1984 as Black Issues In Higher Education, Diverse: Issues in High Education is a source for news and information on educating people of color and other underrepresented groups. The magazine wrote that Taylor "has been a passionate advocate for diversity, lending time and energy to provide opportunities in science for female, minority and low-income students."
Student chapter president Evensen wins awards
Claire Evensen
Claire Evensen, a college senior who graduated from the University of Wisconsin–Madison in May with a degree in biochemistry and mathematics, is taking a string of honors along with her.
Evensen served as president of the ASBMB Student Chapter at UW-Madison. Her research in ASBMB member Thomas Record's lab focused on the biophysics of transcription initiation by RNA polymerase.
At graduation, the university announced that Evensen had received the Teddy Kubly Award for Comprehensive Undergraduate Excellence, a $2,000 prize honoring students who have shown personal initiative, high academic achievement, leadership and communication skills, and financial self-support. This is the latest in a long series of awards for Evensen, including Goldwater, Astronaut and Marshall scholarships. She was also a finalist for a Rhodes scholarship.
Evensen's next step will be to attend the University of Oxford for a master's program in mathematical modeling and scientific computing.
Join the ASBMB Today mailing list
Sign up to get updates on articles, interviews and events.
Latest in People
People highlights or most popular articles