Award
Ntambi honored for unique contributions to education
James Mukasa Ntambi, professor of biochemistry and of nutritional sciences at the University of Wisconsin-Madison, is the winner of the American Society for Biochemistry and Molecular Biology Award for Exemplary Contributions to Education.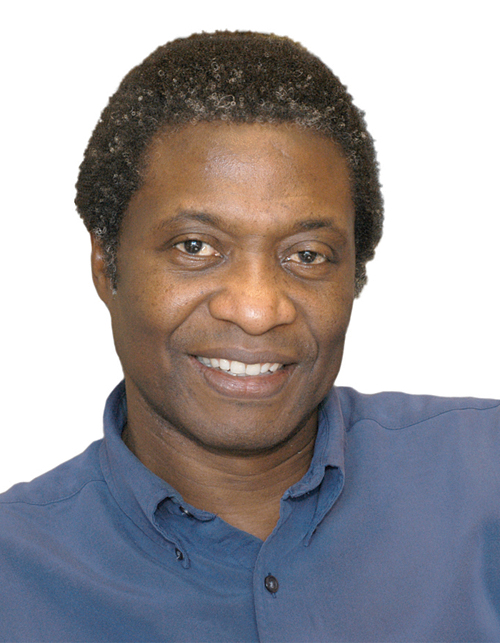 "It is an immense honor for me to accept this award and to be held in the highest regard as a scientist and teacher. I continue to believe that we should put into practice what we teach and learn both in and out of the classroom — an experience that brings new meaning to the education of all humans."
–JAMES M. NTAMBI
Ntambi, a native of Uganda, received his bachelor's and master's degrees from Makerere University Kampala and then his Ph.D. from John Hopkins University in 1985. After a postdoctoral fellowship at Hopkins and after working briefly at Georgetown University, he joined the departments of biochemistry and nutritional sciences at the University of Wisconsin-Madison, where he has taught and conducted research for 20 years.
In addition to teaching the metabolism section of the large undergraduate course in general biochemistry, Ntambi teaches a unique Uganda study abroad course called International Health and Nutrition. "The central concept of this course is that UW-Madison undergraduates apply the biochemistry they learn in the classroom to real-world problems," Ntmabi explained.
Ntambi and his colleagues first discuss with the students the biochemical basis of nutrition, as well as agriculture, culture, economics, education and public health issues particular to Uganda. This is followed by a three-week trip to Uganda, where they work in villages and see nutritional, environmental and public-health problems firsthand. They visit rural health centers, HIV/AIDS clinics, child-nutrition centers, agricultural research stations, local markets and rural schools to learn about real-life experiences in the communities.
Through Ntambi's collaboration, there has been exchange in the other direction as well: Makerere University faculty members and students have visited Madison, and some have conducted research in Ntambi's lab. These education and research experiences have helped students and faculty members of the two institutions build international networks and discuss global public-health issues, Ntambi said.
"James' Uganda program has been a tremendous success, with valuable consequences for UW students long after their Ugandan experience," said Ormond MacDougald, director of graduate studies at UWM, in his nomination of Ntambi. "By exposing students to critical health issues, students are provided with opportunities to learn more about themselves as future health care professionals."
Meanwhile, Ntambi's research program in Madison focuses on the biological roles of stearoyl CoA desaturase enzymes. Ntambi's pioneering work on the genetic regulation of SCD has led to many new insights into the importance of these enzymes in metabolism and in disease states such as obesity, diabetes, atherosclerosis, inflammation and cancer.
The Ntambi research program has trained 16 Ph.D. students, 15 postdoctoral fellows, more than 30 undergraduate students and several high-school students.
Lacmbouh Ghislain Ade, one of Ntambi's former interns, stated in his nomination letter, "After working with Dr. Ntambi only a couple of days, I still can remember walking into his office and asking him, 'Sir, how can I become like you?' Dr. Ntambi is all you expect of a mentor, and his motivation and dedication to seeing his students succeed is really phenomenal."
Ntambi will receive his award during the Experimental Biology 2013 conference in Boston, where he will deliver an award lecture. The presentation will take place at 12:30 p.m. April 21 in the Boston Convention and Exhibition Center.
Join the ASBMB Today mailing list
Sign up to get updates on articles, interviews and events.
Latest in People
People highlights or most popular articles