Annual Meeting
The benefits of being an open-minded skeptic
Meet a JBC Herbert Tabor Early Career Investigator Award winner
A common thread in Jacob Rowe's academic path has been the development of strong scientific principles coupled with a creative flair and open-mindedness.
A B.S. in chemistry from East Carolina University garnered Rowe a toolkit of knowledge but little research experience. A subsequent M.S. at the University of North Carolina Wilmington under the watchful eye of Ying Wang was his introduction to research and where he developed his scientific fundamentals.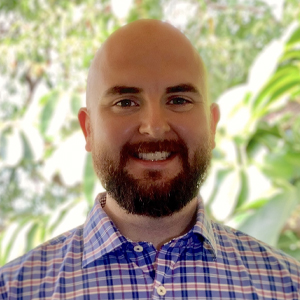 Jacob Rowe
Switching to molecular and cellular pharmacology in pursuit of a Ph.D. at the University of Miami landed Rowe in the lab of Dan Isom, a former fine arts major and practicing pharmacologist and biophysicist.
"Dan has always been good at the innovation side of things," Rowe said. "He likes to stay with the latest and greatest techniques."
In Isom's lab, Rowe was encouraged to develop his more creative instincts. "There's a lot of value in being creative in science," he said. "You can really expand the type of scientist you are."
Rowe discovered that a creative flair could function well with the skepticism of a scientist when he began pursuing the concept of proton sensing in G protein–coupled receptors, or GPCRs. Driven by a hypothesis developed with the help of Isom's informatics platform pHinder (pronounced "finder"), Rowe was tasked with identifying whether a buried cluster of charged residues functioned as a proton sensor for a particular group of GPCRs.
This went against some previously published data suggesting extracellular histidines performed this role. Rowe was skeptical of both, pushing himself tirelessly to confirm beyond a doubt that the lab had, in fact, uncovered a novel mechanism for proton sensing in GPCRs.
"The hypothesis just held up all the way through," he said. "I learned to believe in the power of computational biology."
Overlooked buried triad responsible for GPCR proton sensing
G protein–coupled receptors function by relaying extracellular signals into intracellular downstream responses. This process can be complex, with multifaceted functional behavior noted for many different GPCRs.
One such nuance lies in the ability of a subgroup of three GPCRs (GPR4, GPR65 and GPR68) to function in response to their local pH — so-called proton-sensing GPCRs. Their discovery came with hypotheses of mechanism, but these never were explored in depth until Rowe and his colleagues set out to do just that.
The team probed for residues that are likely contributors to proton sensing, using the informatics program pHinder. This identified a triad of buried acidic residues, two aspartic acids (referred to as the DyaD) and a glutamic acid (the apEx), spatially conserved across all three proton-sensing GPCRs. A profiling scheme was developed based on CRISPR-generated libraries of GPCR variants and was combined with GPCR assays to explore the contribution of these residues to the mechanism and evolution of proton sensing in GPCRs.
Their results, as described in a paper in the Journal of Biological Chemistry, confirmed that the triad directly regulates pH sensing. But how does this work? pH titrations in the presence and absence of sodium showed that at high pH, a Na+ ion functions to stabilize the DyaD. A drop in pH leads to protonation and subsequent activation of the receptor. Phylogenetic analysis showed the evolutionary lineage of the triad and pointed to new avenues of biological inquiry.
Enjoy reading ASBMB Today?
Become a member to receive the print edition monthly and the digital edition weekly.
Learn more
Get the latest from ASBMB Today
Enter your email address, and we'll send you a weekly email with recent articles, interviews and more.
Latest in People
People highlights or most popular articles