Member News
Khalimonchuk joins committee,
lab named for Leach,
and more about members
Teaching lab named for Leach
Oklahoma State University has honored the memory of the late Franklin Leach with an interactive teaching space for the school's department of biochemistry and molecular biology.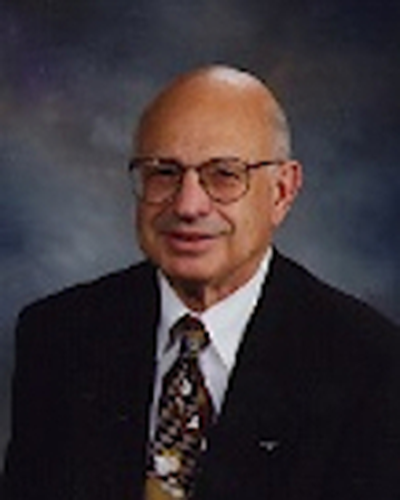 Franklin Leach
Leach, who retired in 1998 after teaching biochemistry at OSU for 39 years, died in 2016 at age 83. His family made a donation to have the classroom in the university's Noble Research Center renovated. The Dr. Franklin R. Leach Laboratory Classroom opened in November.
"This whole collaboration is about coming together and thinking about that next generation," Leach's daughter Janet Weiss said. "That's really what dad was all about."
After earning a Ph.D. in chemistry from the University of Texas in 1957, Leach was a National Research Council fellow in medical science at the University of California, Berkeley, until he moved in 1959 to OSU. In addition to teaching a variety of courses, he directed multiple master's and doctoral theses and advised premed students. Leach also served as the editor for the Oklahoma Academy of Science and was a founding member of the International Society for Bioluminescence and Chemiluminescence.
Khalimonchuk joins meetings committee
Oleh Khalimonchuk is the newest member of the American Society for Biochemistry and Molecular Biology Meetings Committee.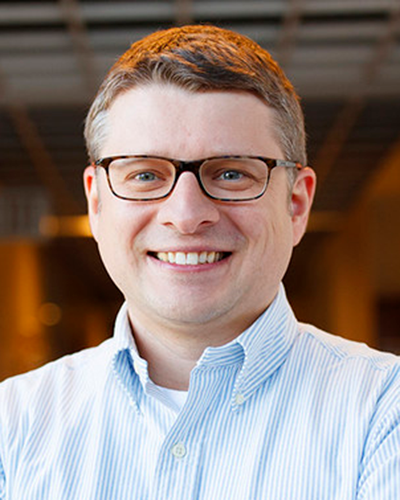 Oleh Khalimonchuk
Khalimonchuk is the Susan J. Rosowski associate professor of biochemistry and a member of the redox biology center at the University of Nebraska–Lincoln. Using yeast and mammalian cell models, his lab studies the molecular bases of mitochondrial function and dysfunction as they relate to human disease and aging.
As a member of the ASBMB meetings committee, Khalimonchuk will serve a three-year term, working with other members to plan and evaluate the society's annual meetings. Members review and select abstracts for Spotlight Sessions, promote the meeting and solicit abstracts within their research communities, advise on meeting elements to meet the needs of graduate and postdoctoral attendees, and represent their specific research areas by identifying trends and recommending speakers for the meeting program. The committee also evaluates proposals for smaller meetings.
Bassler receives genetics medal
Bonnie Bassler, the Squibb professor and chair of molecular biology at Princeton University and a Howard Hughes Medical Institute investigator, has won the 2020 GSA Medal from the Genetics Society of America.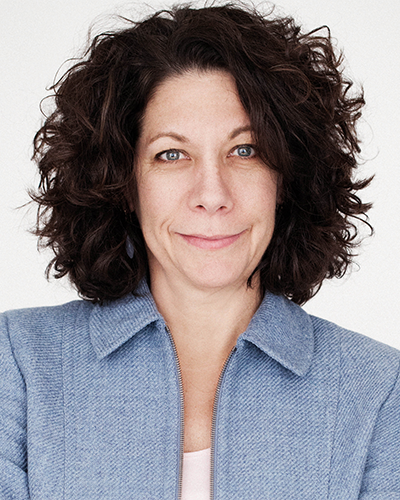 Bonnie Bassler
The medal, established in 1981 to recognize scientists who exemplify the ingenuity of the GSA membership through elegant and meaningful contributions to modern genetics, honors outstanding contributions to the field in the past 15 years. The society is recognizing Bassler for her groundbreaking studies of bacterial chemical communication and regulation of group behaviors.
Bassler is a leader in the field of quorum sensing, the mechanism by which bacteria communicate, detect the number of neighboring cells present and, as collectives, change their behaviors. Such intercellular signaling among single-celled organisms, once considered outlandish, is now known to govern behaviors from bioluminescence to virulence to biofilm formation.
The society will present this award and others at The Allied Genetics Conference, to be held in late April.
Osheroff elected to lead educators' society
Neil Osheroff, professor of biochemistry and medicine and John G. Coniglio chair in biochemistry at Vanderbilt University School of Medicine, has been elected president of the International Association of Medical Science Educators, a society that promotes excellence and innovation in teaching. His two-year term began in January.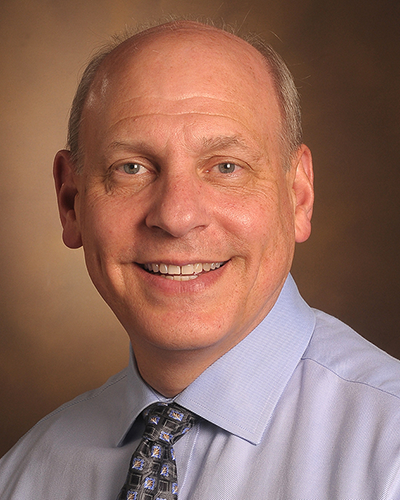 Neil Osheroff
Osheroff studies DNA topoisomerases, enzymes that relax supercoiling that arises during DNA replication and other cellular processes by inducing transient breaks in the double helix. Different topoisomerase classes cut either one or both DNA strands. Osheroff's lab has made foundational contributions to the understanding of topoisomerase enzymology.
Topoisomerase-targeted agents have become important cancer drugs that act by inhibiting topoisomerase-mediated ligation. As a result, the normally short-lived breaks that these enzymes introduce last longer, damaging DNA and harming cells. Some antibacterial agents, such as ciprofloxacin, act by a similar mechanism.
Osheroff is a fellow of the American Association for the Advancement of Science and a founding member of Vanderbilt's Academy for Excellence in Education, which he currently directs. He has directed courses for medical students since 1990 and helped to redesign the school's curriculum in 2013.
In memoriam: Haldor Jonsson
Haldor Jonsson Jr. died in October at age 90.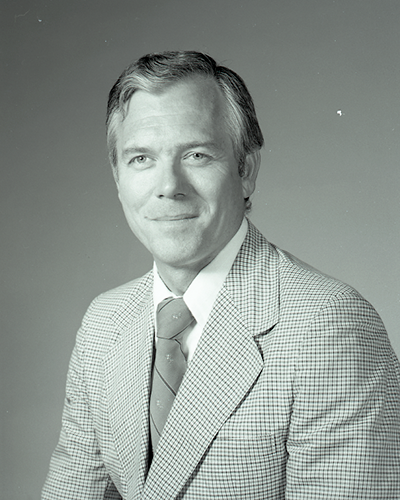 Haldor Jonsson
Jonsson grew up outside of Houston, occasionally arriving at school on horseback. As a young man, he served for two years in the U.S. Army during the Korean War. He managed a cattle ranch and worked for Shell Chemical before returning to Texas A&M for a master's degree in biochemistry, which he followed up with graduate and postdoctoral work.
In 1966, Jonsson joined the biochemistry department at the Medical University of South Carolina, where he spent the rest of his career. His research, published in the journal Science, the Journal of the American Medical Association and other notable journals, focused on prostaglandins; he investigated the abundance and role of these signaling lipids in mouse reproductive tissue, and he contributed to the discovery of novel prostaglandins in human semen. Jonsson was also a well-liked teacher, honored as Professor of the Year in 1994. He retired in 2002.
A lifelong outdoorsman, Jonsson was an avid goose and duck hunter and loved to pass the time by crabbing, fishing and shrimping with his two children and later four grandchildren. He is survived by those descendants and his wife of 55 years, Brenda Turner Jonsson.
In memoriam: David Feingold
David Sidney Feingold, a scientist whose career ranged from chemistry to organic chemistry to microbiology, died Sept. 26 in Pittsburgh. He was 96.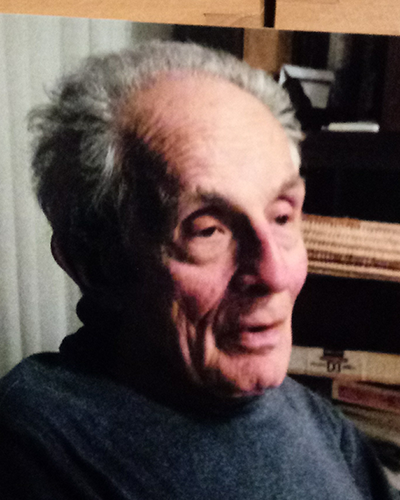 David Feingold
Feingold was born in Massachusetts in 1922. After earning a bachelor's degree in chemistry from the Massachusetts Institute of Technology, he served in the U.S. Navy on a tank landing ship during World War II. After the war, he continued studying chemistry at the University of Zurich. He moved to Israel in 1949 and earned a Ph.D. in 1956 from the Hebrew University of Jerusalem.
On his return to the U.S., Feingold worked as a research assistant at the University of California before settling at the University of Pittsburgh School of Medicine, where he was appointed a professor of microbiology and spent most of the remainder of his career.
For most of his career, Feingold studied oligo- and polysaccharides, publishing extensively on enzymes involved in bacterial saccharide synthesis and metabolism and sometimes venturing into plant and animal enzymes. His postdoctoral work involved nucleotide production in plant seedlings, a necessity for rapid growth and cell division. In 1957, along with Shlomo Hestrin and Gad Avigad, he received the Israel Prize — the Israeli equivalent of the Nobel Prize — in exact sciences.
Feingold was known for his quirky teaching style, such as throwing condoms filled with coffee beans at students to cement their knowledge of the gonorrhea bacteria's shape. He ran triathlons into old age, boasting of awards when he was the only entrant in his age category. He had a knack for quickly picking up languages and often successfully pretended to be a native speaker.
He is survived by his children, Oded Haber, Anat Feingold and Michele Feingold, as well as six grandchildren and extended family. His wife, Batia Feingold, died in 2008.
Join the ASBMB Today mailing list
Sign up to get updates on articles, interviews and events.
Latest in People
People highlights or most popular articles