Annual Meeting
Bringing immunopeptidomics to the bedside
Michal Bassani–Sternberg will speak at the ASBMB annual meeting's Molecular & Cellular Proteomics session.
Michal Bassani–Sternberg helps advance the study of cancer vaccines and adoptive T-cell therapies by developing methods to identify cancer biomarkers. This work largely is based on the proteins responsible for immune system regulation known as immunopeptides.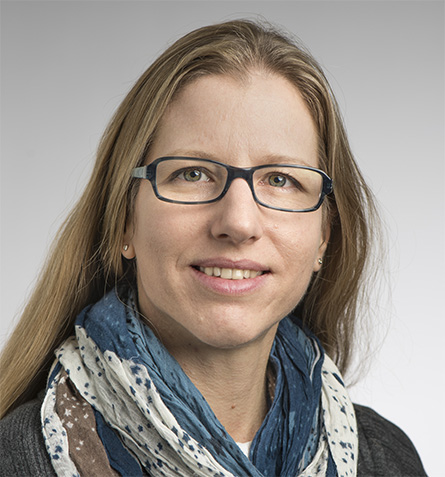 Michal Bassani–Sternberg
Her research crosses the threshold of benchtop research and clinical application, but Bassani–Sternberg's career path has not been linear; drawn by a general interest in all things biology, she holds a master's degree in plant physiology. She said she found this experience enriching, "but I wanted to study something more related to humans — diseases, cancer."
Her Ph.D. work with Arie Admon at the Technion – Israel Institute of Technology got her in on the ground floor in the field of immunopeptidomics using mass spectrometry. This and her subsequent postdoctoral work with Matthias Mann at the Max Planck Institute of Biochemistry helped pave the way for identifying and implementing novel human leukocyte antigen peptides as targets for immunotherapy.
George Coukos recruited Bassani–Sternberg to the Ludwig Institute for Cancer Research in Lausanne in 2015 to help start a new mass spectrometry lab with a specialty in immunopeptidomics — a testament to her impact on the field. She subsequently was awarded the Pfizer Research Prize in 2021.
Now a newly minted assistant professor and group leader at the Ludwig and head of immunopeptidomics at the University Hospital of Lausanne, Bassani–Sternberg does not take for granted the team effort by postdocs and graduate students she mentors. "I learned a lot from being a student in both a small and a large lab," she said, "like how you want your PI to interact with you."
She advises early-career scientists to "choose a topic you are really passionate about — something you will still want to be doing years down the line."
And while it is easy to compare ourselves to others, Bassani–Sternberg sees no value in this. "There will always be people who appear to be technically better, but if you have dedication and motivation, there is no real comparison."
Finding the needle in a haystack
The immunopeptidome consists of the thousands of peptides displayed by the human leukocyte antigen, or HLA, that enable lymphocytes to scrutinize the health of cells. It's an attractive target for developing personalized cancer immunotherapies. The HLA gene cluster, however, is the most polymorphic in the human genome, so detection levels of T cells specific for each antigen historically have been too low for clinical purposes.
Michal Bassani–Sternberg's lab uses mass spectrometry techniques combined with genomics and transcriptomics to identify HLA binding peptides accurately. This work has been used in Lausanne in both a cancer vaccine program and an adoptive T-cell therapy program. Bassani–Sternberg's team receives samples from cancer surgeries, analyzes them with proteogenomic approaches, and predicts targets that then are used to develop personalized cancer vaccines or to enrich antigen-specific T cells for T-cell therapies. Follow-up samples from patients are used to examine target efficacy. These bioinformatic techniques have broad implications for future treatment, including for melanoma and ovarian, colorectal and lung cancer.

Bassani-Sternberg's talk will take place on Monday, April 4 at the ASBMB annual meeting. Click here for more scheduling details.
Enjoy reading ASBMB Today?
Become a member to receive the print edition monthly and the digital edition weekly.
Learn more
Get the latest from ASBMB Today
Enter your email address, and we'll send you a weekly email with recent articles, interviews and more.
Latest in People
People highlights or most popular articles