In Memoriam
In memoriam: William J. Lennarz
William "Bill" Joseph Lennarz, the founder of the Institute for Cell and Developmental Biology at Stony Brook as well as a former president and longtime member of the American Society for Biochemistry and Molecular Biology, died Oct. 27, 2021. He was 87.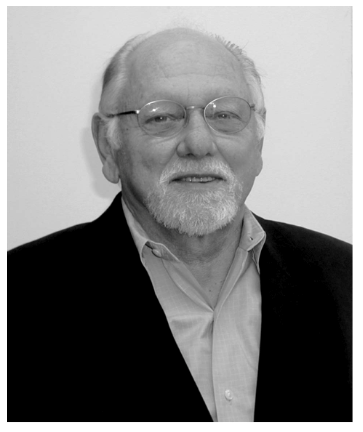 Bill Lennarz
Born in New York City in 1934, Lennarz shared with many audiences that his two interests growing up were model trains and chemistry, leading him to start college focused on chemical engineering. Switching paths to work under Philip Skell, he received his B.S. in chemistry from Pennsylvania State University in 1956. In heterocyclic chemist Harold Snyder's lab, he worked with boronic acids for localization and destruction of cancer cells, receiving his Ph.D. in organic chemistry from the University of Illinois in 1959. During this time, he became curious about the pathways in cells that allowed for the boron localization. He conducted his postdoctoral research on fatty acid biosynthesis at Harvard University. Working for two years under Nobel laureate Konrad Bloch, he is one of many scientists credited with the discovery of the acyl carrier protein important to fatty acid biosynthesis.
Lennarz began as an assistant professor at Johns Hopkins University in the physiological chemistry department in 1962 and was a full professor by 1971. In his 21 years at Hopkins, he focused on the relationship between lipids and bacterial cell surfaces and showed that lipid-linked sugars are precursors for the synthesis of polysaccharides. In 1983 he was appointed professor and chair of the biochemistry and molecular biology department at the University of Texas Cancer Center, M.D. Anderson Hospital in Houston, Texas. There, his studies focused more on eukaryotes and lipid production in addition to his ongoing research into the role of cell surface glycoproteins in the fertilization and development of sea urchin and frog embryos.
In 1989, Lennarz made his final move to the State University of New York at Stony Brook, where he was named the inaugural distinguished professor and chair of the biochemistry department. With his leadership, cell biology was named a new area of focus in the department, and he recruited 12 new faculty members in his 15-year tenure.
Lennarz mentored more than 20 graduate and postdoctoral students, and produced more than 200 scientific publications by his career's end.
In the same year he moved to Stony Brook, Lennarz was elected into the National Academy of Sciences for his achievements uncovering the mechanisms of biosynthesis of glycoproteins and was elected president of the ASBMB. He also served as president of both the Biochemistry Chairman's Organization and the Society for Glycobiology. He received the Society for Glycobiology Karl Meyer Award in 2004, was co-editor-in-chief of the Encyclopedia of Biological Chemistry, and served for many years as an editorial board member for Biochemical and Biophysical Research Communications.
Lennarz is survived by his wife, Sheila; three sons, Willam Lennarz, Matthew Lennarz (Kristin), and David Lennarz (Alison); stepdaughter, Jennifer Lennarz; stepson, Simon Dorton (Amanda); and many grandchildren.
To learn more about Bill Lennarz's work, read this JBC Centennial Classic from 2006.
Enjoy reading ASBMB Today?
Become a member to receive the print edition monthly and the digital edition weekly.
Learn more
Get the latest from ASBMB Today
Enter your email address, and we'll send you a weekly email with recent articles, interviews and more.
Latest in People
People highlights or most popular articles