Member News
Doudna, Charpentier win Wolf Prize;
Brown, Goldstein, Hruby named fellows;
remembering Kenneth Standing
Doudna, Charpentier share Wolf Prize
The 2020 Wolf Prize in Medicine will be awarded jointly to Jennifer Doudna and Emmanuelle Charpentier, whose work led to the discovery of the gene-editing tool clustered regularly interspaced short palindromic repeats–CRISPR-associated protein 9, or CRISPR–Cas9.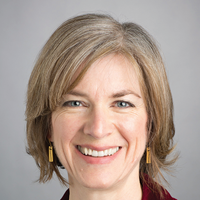 Doudna
Doudna is the Li Ka Shing chancellor's chair in biomedical and health sciences and a professor of molecular and cell biology and professor of chemistry at the University of California, Berkeley, a Howard Hughes Medical Institute investigator, senior investigator at Gladstone Institutes and executive director of the Innovative Genomics Institute. She studies how RNA molecules control the expression of genetic information. In 2013, Doudna won the American Society for Biochemistry and Molecular Biology's inaugural Mildred Cohn Award in Biological Chemistry.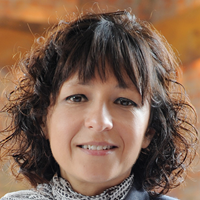 Charpentier
Charpentier is a biochemist, microbiologist and geneticist, recognized as an expert in regulatory mechanisms underlying processes of infection and immunity in bacterial pathogens. She is scientific and managing director of the Max Planck Unit for the Science of Pathogens in Berlin, an institute that she founded with the Max Planck Society.
Doudna and Charpentier determined the mechanism of RNA-guided bacterial adaptive immunity by the CRISPR–Cas9 system, enabling them to harness the system for efficient genome engineering in animals and plants.
This is the 42nd year the Wolf Foundation will award the Wolf Prize "to outstanding scientists and artists from around the world … for achievements in the interest of mankind and friendly relations among peoples," according to the foundation's website. Wolf prizes are given in art, agriculture, physics, medicine and mathematics. A New York Times article noted that the Wolf Prize is thought of as one of the predictors of a future Nobel Prize.
The prize in each field consists of a certificate and a monetary award of $100,000. The prizes will be presented in June in a ceremony at the Israeli Knesset in Jerusalem.
National Academy of Inventors names fellows
Brown and Goldstein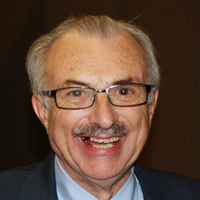 Hruby
Three ASBMB members joined the ranks of the National Academy of Inventors in December as part of a class of 168 new fellows.
The academy was launched in 2010 to promote entrepreneurship within academia. According to the NAI website, its fellows program recognizes professors who have made or contributed to "outstanding inventions that have made a tangible impact on quality of life, economic development and the welfare of society."
These ASBMB members are among the 2019 NAI fellows:
Michael Brown and Joseph Goldstein of the University of Texas Southwestern, longtime colleagues and collaborators, are known for discovering the low density lipoprotein, or LDL, receptor and the SREBP transcription factor family, among other important contributions to the field of lipid metabolism. The two, who shared a Nobel Prize in 1985, hold 29 patents jointly.
Victor Hruby of the University of Arizona studies the design and synthesis of biologically active peptides and peptide mimics with biological activity. He holds 27 patents for peptide hormone mimetics.
The NAI has more than 4,000 members and fellows at more than 250 institutions worldwide.
In memoriam: Kenneth Standing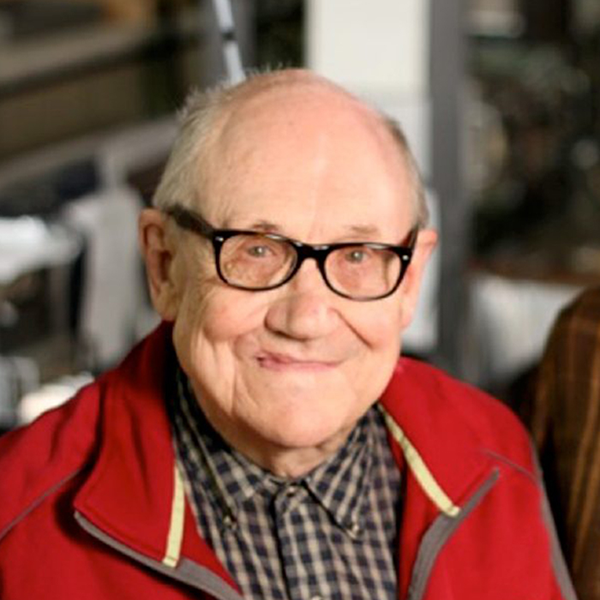 Standing
Kenneth Graham Standing, a pioneer in time-of-flight mass spectrometry and its applications to study biological macromolecules, died March 21, 2019. He was 93.
Born and raised in Winnipeg, Canada, Standing earned an undergraduate degree at the University of Manitoba and completed his A.M. and Ph.D. in nuclear physics under Rubby Sherr at Princeton University. He joined the University of Manitoba faculty in 1953; there he designed, built and commissioned a cyclotron particle accelerator.
In the late 1970s, Standing changed the focus of his research to TOFMS, an essential component of the proteomics field. He collaborated with biologists to solve a range of problems; during the SARS outbreak in 2002 and 2003, his group provided sequence information for much of the virus' protein structure before the genome was sequenced. He retired as a professor in 1995 but continued his research as an emeritus professor well into his 80s.
Standing's many awards and accolades included the American Chemical Society Field and Franklin Award for outstanding achievement in mass spectrometry and the Encana Principal Award from the Ernest C. Manning Foundation, known as Canada's Nobel Prize. He was elected as a fellow of the American Physical Society and of the Royal Society of Canada. In 2009, the University of Manitoba awarded him its highest honor, the honorary degree of Doctor of Science (honoris causa).
Standing is survived by his children and their spouses: Mike and Brenda Janz; Tim; Liz and Clarence Jackson; Jon and Andrea Jackson. He also is survived by his grandchildren, Willem, Tannin, Rachel, Luke and Corin.
Enjoy reading ASBMB Today?
Become a member to receive the print edition monthly and the digital edition weekly.
Learn more
Get the latest from ASBMB Today
Enter your email address, and we'll send you a weekly email with recent articles, interviews and more.
Latest in People
People highlights or most popular articles