Member News
Quinlan receives teaching award; Aggie women honor Shippen; Del Mármol receives regional award
Quinlan receives teaching award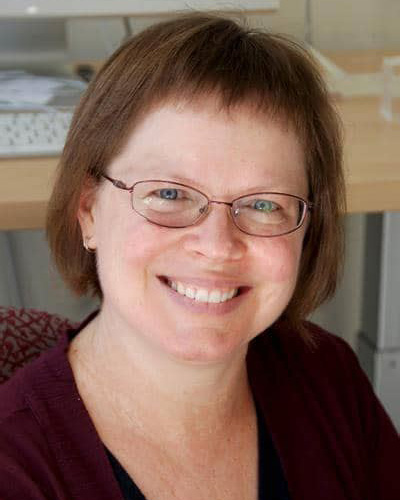 Margot Quinlan
Margot Quinlan, a biochemistry professor at UCLA, was recently named a recipient of the university's 2022 Chemistry and Biochemistry Hanson–Dow Faculty Award for Excellence in Teaching.
Quinlan, who joined the UCLA faculty in 2008, teaches biochemistry to undergraduate and grad students. She is a co-principal investigator of the UCLA Maximizing Student Diversity Program, which is supported by the National Institutes of Health, and she serves as faculty director of the Biomedical Sciences Enrichment Program, an intensive six-week summer program for historically marginalized and underrepresented first-year science students. In 2018, she was named a faculty fellow in the UCLA Center for Diverse Leadership in Science.
The Quinlan lab uses a combination of advanced biochemistry, microscopy and genetic approaches to study dynamics of the actin cytoskeleton, with a goal of understanding the role of the cytoskeleton in cell polarity and a focus on early development. Her lab is now focusing on Spire and Cappuccino, two proteins that collaborate to build an actin network essential for early body axis development in Drosophila.
Hung Pham, an assistant adjunct professor in chemistry, also received the Hanson–Dow Award, which was established in 1986 to recognize outstanding faculty members in the UCLA chemistry and biochemistry department.
Aggie women honor Shippen
Dorothy Shippen
The Texas A&M University Aggie Women Network has named Dorothy Shippen, a University Distinguished Professor and Regents Fellow of Biochemistry and Biophysics in the College of Agriculture and Life Sciences, as its 2022 Eminient Scholar. This honor is given to one faculty member each year by the network, an alumni group that is part of A& M's Association of Former Students.
Shippen's early contributions to telomere biology include discovery of a Euplotes crassus telomerase RNA template and determination of the mechanism and regulation of E. crassus de novo telomere formation. Most importantly, she established Arabidopsis thaliana as a model system for the study of telomere function. This work paved the way for significant findings, including identification of A. thaliana CST complex homologues and, in collaboration with Carolyn Price, the identification of human CTC1, which has been linked to devastating stem cell disorders. More recent work focuses on the impact of environmental stress on plant telomeres.
In 2019, Shippen received American Society for Biochemistry and Molecular Biology's 2019 William C. Rose Award for her contributions to both molecular biology and the training of younger scientists. She has also been honored with the Texas A&M Association of Former Students' Distinguished Achievement Award for Graduate Mentoring. Among other projects, she is currently working to maximize student diversity in biomedical sciences.
Shippen earned her Ph.D. in biology at the University of Alabama at Birmingham and completed postdoctoral fellowships at the University of California, Berkeley, and the University of California, San Francisco.
Del Mármol receives regional award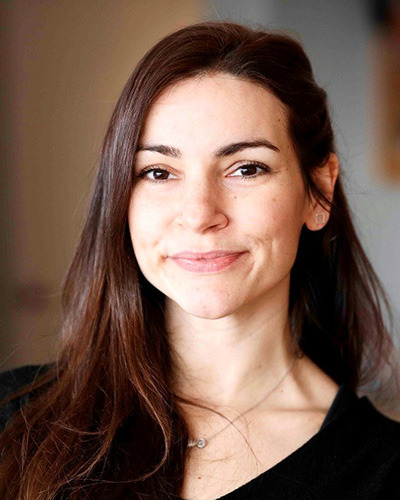 Josefina del Mármol
As she was ending her postdoctoral fellowship at the Rockefeller University, Josefina del Mármol was named winner in the life sciences category of the 2022 Blavatnik Regional Award, an honor for postdoctoral scientists at academic research institutions in New York, New Jersey and Connecticut.
Del Mármol, now an assistant professor of biological chemistry and molecular pharmacology at Harvard University, is a member of the American Society for Biochemistry and Molecular Biology's inaugural cohort for the Maximizing Opportunities for Scientific and Academic Independent Careers, or MOSAIC, scholar program.
Researchers in del Mármol's lab seek to understand the link between olfactory structure/function and animal behavior, and their studies demonstrate how olfaction differs from other senses at the molecular level. Instead of pairing with only a few select molecules in a lock-and-key fashion, most olfactory receptors bind to many different molecules. This promiscuity in pairing with a variety of odors allows each receptor to respond to many chemical components. The brain deciphers the odor by considering the activation pattern of combinations of receptors.
Del Mármol earned an undergraduate degree in biology from the University of Buenos Aires and a Ph.D. in molecular neurobiology and biophysics at Rockefeller, during which time she was one of the Howard Hughes Medical Institute's inaugural international student research fellows.
The 2022 Blavatnik Regional Awards winners and finalists were honored at the New York Academy of Sciences Annual Gala in November.
Enjoy reading ASBMB Today?
Become a member to receive the print edition monthly and the digital edition weekly.
Learn more
Get the latest from ASBMB Today
Enter your email address, and we'll send you a weekly email with recent articles, interviews and more.
Latest in People
People highlights or most popular articles