Member News
Honors for Dikić, Keissling, Tolbert
Dikić receives Louis–Jeantet prize
Ivan Dikić, director of the Institute of Biochemistry II at Goethe University Frankfurt, Germany, is a recipient of the 2023 Louis–Jeantet Prize for Medicine.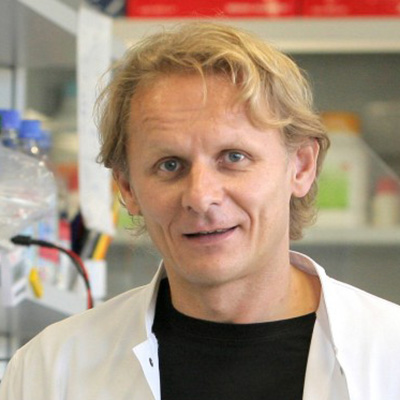 Ivan Dikić
Dikić shares the prize with Brenda Schulman, director of the Max Planck Institute of Biochemistry in Martinsried, Germany. Their complementary research has expanded knowledge of ubiquitin, a small protein widely found in eukaryotes, and its role in protein homeostasis.
Born in what is now Croatia, Đikić studied medicine at the University of Zagreb and earned his doctorate from New York University. He launched his first research team at the Ludwig Institute for Cancer Research in Uppsala before becoming a professor of biochemistry at Goethe University Frankfurt. Since 2009, Đikić has directed the Institute of Biochemistry II. From 2009 to 2013, he was founding director of the Buchmann Institute for Molecular Life Sciences. In 2018, Đikić was named a Fellow of the Max Planck Institute of Biophysics in Frankfurt.
The annual Louis–Jeantet prize recognizes scientists who conduct biomedical research in one of the member states of the Council of Europe. The prize comes with 500,000 Swiss francs (roughly $547,000), of which 400,000 go to fund research and the rest goes to the researcher. This year's other winner is Dario Alessi, director of the MRC Protein Phosphorylation Unit at the University of Dundee, UK, who receives the Jeantet–Collen Award for translational medicine.
The prize recipients will be honored at the 2023 Louis–Jeantet Symposium.
Kiessling honored by ACS
The American Chemical Society recently presented Laura Kiessling with the Ronald Breslow Award for Achievement in Biomimetic Chemistry. Kiessling was honored for developing innovative glycoprotein biomimetics that have shed light on bacterial and human signaling pathways, which have propelled therapeutic advances.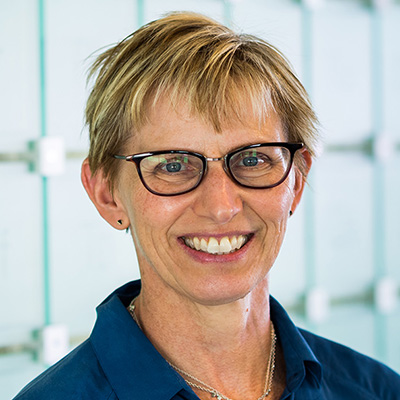 Laura Kiessling
Kiessling is a professor of chemistry at the Massachusetts Institute of Technology. Her lab uses chemical biology to elucidate the biological roles of carbohydrates such as glycoproteins that make up mucus and the cell surface carbohydrate coats of bacteria, with applications in manufacturing and medicine.
Kiessling received her Sc.B. degree in chemistry from MIT and then earned a Ph.D. in chemistry at Yale University. She was an American Cancer Society postdoctoral fellow at the California Institute of Technology. After serving as a faculty member at the University of Wisconsin–Madison, she joined MIT in 2017. Recently, Kiessling was awarded the Royal Society of Chemistry's Centenary Prize and was elected to the National Institute of Medicine.
The Breslow award included a $5,000 prize, a certificate and travel expenses to the ACS conference in March where Kiessling was honored with other award winners.
Tolbert wins diversity speaker award
The International Society for Antiviral Research has presented Blanton Tolbert with its 2023 Diversity Speaker Award.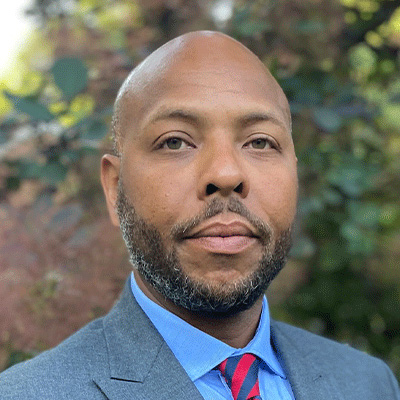 Blanton Tolbert
In keeping with a commitment to increase speaker diversity at the society's annual conference, this award highlights outstanding scientists and leaders in antiviral research who are members of historically underrepresented groups.
Tolbert is a professor of chemistry at Case Western Reserve University. His lab studies the molecular mechanisms of RNA virus replication using nuclear magnetic resonance and other biophysical methods. Tolbert recently published an article in the Journal of Biological Chemistry on the structure of a lab-tractable model coronavirus.
In addition to his research, Tolbert is an advocate for diversity, equity and inclusion. He has most recently served as the vice dean for DEI excellence and as the associate director for DEI at the Case Comprehensive Cancer Center. In addition, he was selected as the inaugural vice president of science leadership and culture at the Howard Hughes Medical Institute, tasked with directing the HHMI Center for the Advancement of Science Leadership and Culture, which launched in November.
Past recipients of the ISAR diversity award include American Society for Biochemistry and Molecular Biology member Craig Cameron. Tolbert was recognized for his achievements and presented his research at the 36th International Conference on Antiviral Research held March 13-17 in Lyon, France.
Enjoy reading ASBMB Today?
Become a member to receive the print edition monthly and the digital edition weekly.
Learn more
Get the latest from ASBMB Today
Enter your email address, and we'll send you a weekly email with recent articles, interviews and more.
Latest in People
People highlights or most popular articles