Jobs
Advice for those seeking careers at scientific societies
This is the third part in a series about scientists who've launched and established careers at nonprofit professional-development organizations
Working at a scientific society gives you the chance to use your scientific knowledge and training to make an impact and address issues that are important to you. Whether you are interested in administration, communications, education and professional development, project management or member services, you have options.
While interviewing six scientists who work for scientific societies, I learned that they all shared a common thread: They did not initially consider this career path. That was not surprising because, when it comes to showcasing careers outside of academia and industry, scientific society careers are not mentioned as much as other options. If you want to learn how the people I talked to got started working for scientific societies, check out part 1 and part 2.
Here, I will share some of the major pieces of advice they offered job seekers.
Become an active society member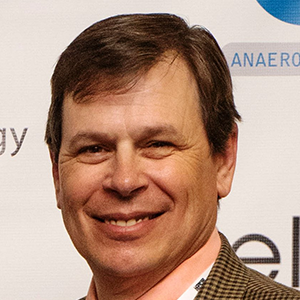 William B. Coleman
William B. Coleman is the executive officer for the American Society for Investigative Pathology.
Erica Gobrogge is director of postdoctoral affairs at Van Andel Institute, an independent research institute in Grand Rapids, Mich. Before working at VAI, Gobrogge led education and professional development activities at the American Society for Biochemistry and Molecular Biology.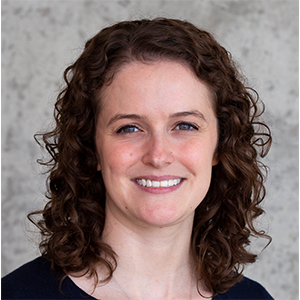 Erica Gobrogge
Both Coleman and Gobrogge were active society members before becoming staffers at their respective societies. As members, they learned about the organizations' programs, had access to an abundance of resources, and got to know committee members and other members.
They said that job seekers should volunteer strategically at the societies that interest them because understanding how the organizations run and getting to know the staff will set you apart when applying for positions.
"The staff exists because of the members, and that was something very much emphasized. ... I think that's what the ASBMB really gets correct," Gobrogge said.
Learn how to communicate in different ways
Working at a scientific society means meeting with all types of people, both scientists and nonscientists. In general, scientists talk and write like scientists. If you want to engage with the public and other stakeholders, you have to learn how to communicate with them. Speak at schools, give talks for lay audiences about your research or other scientific matters, practice writing for different types of readers, and meet with people outside of science.
Ashley Huderson is the director of engineering education and outreach at the American Society of Mechanical Engineers. She told me: "When you write a paper, you're writing to your peers. But every peer is not in your field. So, you have to explain certain things. You have to put it plain."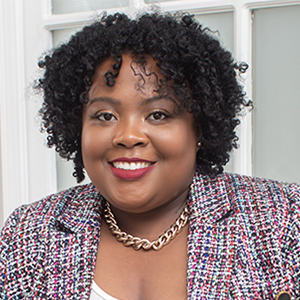 Ashley Huderson
Be open and flexible
If you've already spent a few years in academia, you probably know that not everyone is on board with preparing scientists for careers away from the bench.
Often, scientists who've spent their entire adult lives in the academy don't know how to help their students, postdocs or peers who want to pursue other options. Some mentors even look down on those who want to leave the ivory tower, despite the obvious need for people with scientific training in all sorts of government, nonprofit and private sector positions.
Given his academic background, Coleman understands the barriers to and perspectives on careers beyond academia. If you want to explore another path, he encourages you to do so.
"We just have to be very careful to not dissuade people from a certain path because of our own biases against whatever the career path might be. I think that that's the real measure of the success," Coleman said.
If you don't — and even if you do — have a supportive mentor in your life, you need to do your own homework. Go on informational interviews to see what is out there. Explore your strengths, determine how you might use your skills, make sure you make the most of your experience on your résumé, and highlight what knowledge and abilities you can bring to the organization.
Gobrogge was first hired as an ASBMB science policy fellow, and during her fellowship she realized she wanted to focus on providing and supporting the professional development of scientists, which she does today.
Huderson advised: "I would say be intentional but flexible. I think my career is a reflection of that."
Be strategic when taking on new responsibilities
André Porter is the policy director for the AAAS program Science is US. Martín Miguel Fernández is a program officer at the National Academies of Sciences, Engineering and Medicine. Porter and Fernández both entered the science policy world with master's degrees, but some hiring managers require doctorates for certain positions.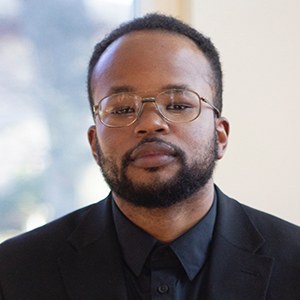 André Porter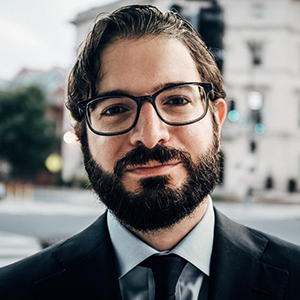 Martín Miguel Fernández
Regardless of your education level, it's important to continue to acquire new skills and experience, and that can be done formally or informally. Every job, volunteer position, course or project you take on plays a role in your career development and serves as an opportunity to learn and grow.
As Porter progressed in his career, he told me, he made sure to focus on skills he wanted to develop next. "If I want to be in a senior position in some organization, a VP somewhere, I'm going to need this skill. How can I get that? You have to be strategic," he said. "Look at every move that you do as an opportunity to gain a skill set. ... (E)verybody's path isn't the same; understanding what your endpoint is can help you develop a patchwork for getting it."
Even the most tedious tasks, such as reviewing lecture notes, writing papers and memorizing terms will help you. For example, part of Fernández's job is to meet with global partners, so being able to understand technical information is essential.
"A lot of my jobs have involved familiarizing myself and getting comfortable with dealing with vocabulary and topics that are not in my field of training," Fernández said.
Everyone I interviewed had to review proposals or large documents to support the science and scientists of their societies.
Before earning another degree or certification, take time to explore your options and reflect on your goals. It might — or might not — be necessary to make that investment of time or money.
Huderson and Fernández both decided getting additional degrees would be a good move for their careers. Huderson is in an MBA program at Georgetown University. Fernández is pursuing a certificate in nonprofit management at George Washington University and is planning on applying to transfer into the doctoral program in public policy.
Some organizations offer tuition remission. And many nonprofit employees are eligible for student loan relief through the U.S. government's Public Service Loan Forgiveness program.
Connect with others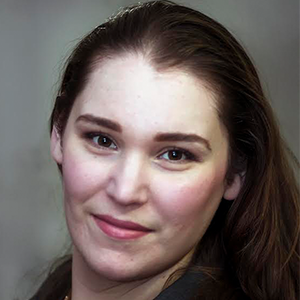 Kirsten Block
Working at a scientific society requires meeting and collaborating with all types of people, both scientists and nonscientists.
Connecting with others, hosting roundtable sessions and focus groups, or coordinating events that bring together diverse stakeholders can help you see the bigger picture and understand the finer points of the member experience. You have to be willing to ask for and listen to the perspectives of others to truly and support mission of the society.
Kirsten Block is director of education, professional development and outreach at the ASBMB. She told me: "You never know when someone you meet at a conference will end up being the perfect speaker for a webinar you are organizing or have a specific area of expertise that would fill a gap in a committee you are staffing."
Even if it does not come naturally, take time to meet people.
Enjoy reading ASBMB Today?
Become a member to receive the print edition monthly and the digital edition weekly.
Learn more
Get the latest from ASBMB Today
Enter your email address, and we'll send you a weekly email with recent articles, interviews and more.
Latest in Careers
Careers highlights or most popular articles