Announcement
Meet Kirsten Block
She's the ASBMB's lead staffer for education, professional development and outreach
Kirsten Block joined the American Society for Biochemistry and Molecular Biology team earlier this month. She leads the society's education, professional development and science outreach programs. Block previously was director of research and graduate programs American Association of Colleges of Pharmacy. She spoke to ASBMB Today about her scientific training, her career path and her plans for the future.
Tell us about your education and training.
I earned a B.A. in biochemistry from Knox College and a Ph.D. in molecular, cellular and developmental biology from Yale University. My graduate research focused on the characterization of complex noncoding RNAs in bacteria. I went on to complete a postdoctoral fellowship in oncology from the Johns Hopkins University School of Medicine. It may seem like a leap from bacteria to cancer, but my research goal during my postdoc was to leverage my expertise in ncRNAs to explore their role in histone and DNA methylation patterns that are commonly observed in cancer.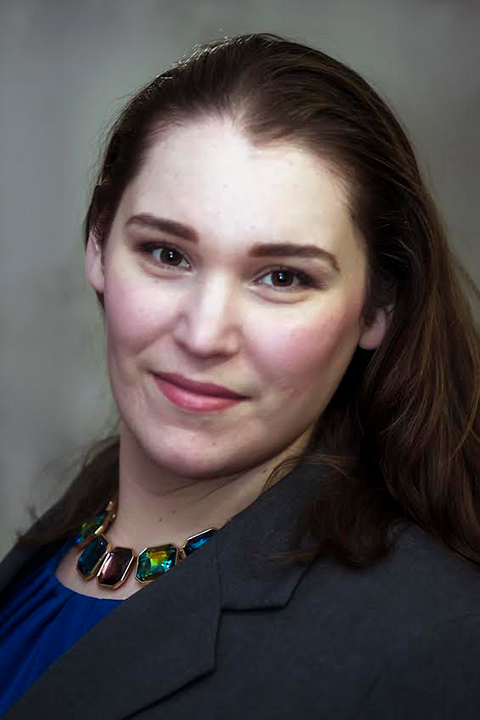 Courtesy of Kirsten Block
Kirsten Block has a Ph.D. from Yale University.
When did you know you wanted a career away from the bench, and what was your decision-making process like at the time?
In the second half of my graduate training, when I started thinking about what was next in my career trajectory, I wasn't sure about what direction I might ultimately take. At the time, I conducted some informational interviews with various connections outside of academia but wasn't completely sold on those career paths either. I also hadn't fully closed the door to a career away from the bench, so I thought some additional time in postdoctoral training might help clarify what I wanted out of my career.
Looking back, I think the decision to pursue a postdoc was at least partly influenced by advice I had previously received that once you leave academia, it is very difficult to come back. Whether it was out of an abundance of caution or purely indecision, I wanted to keep my options open. That said, I realized pretty quickly into my postdoc that an academic path was not one I wanted to pursue, and that realization changed the nature of my postdoc to include activities away from the bench that I could use to build transferrable skills and find the right path for me.
What sorts of activities did you engage in to gain those skills?
Networking, which can be challenging as an introvert, was a critical step for me. As I mentioned, I conducted informational interviews while still in grad school, and I did so by utilizing the alumni network at Yale. I stayed in touch with the local alumni network even after moving to Baltimore. When I attended conferences, I pushed myself to meet new people each day and stay connected with those individuals in the event that these new relationships may be helpful for both parties in the future.
Mentorship was another key factor in my development. During my training, I identified mentors outside my organization to supplement the mentorship I received from my graduate and postdoctoral advisers so that I could learn from a number of different perspectives.
I carried this philosophy into my position at AACP and developed a number of mentoring relationships both internally and externally.
As a grad student and a postdoc, I also focused on developing my own mentoring skills through volunteer work with local mentoring programs.
Finally, one of the biggest steps I took, although I didn't necessarily realize it as such at the time, was joining the Johns Hopkins Postdoctoral Association and then serving in a leadership role in the organization. In the JHPDA, I found a group of talented and hardworking individuals with a breadth of experiences and interests. In that sense, this experience combined networking and peer-to-peer mentorship. It also sharpened my skills in event organization as well as managing projects and people in a nonresearch capacity. Serving in the JHPDA was the final piece of the puzzle that pointed me to association management as the career path for me.
What was your work like at AACP?
Much like the colleges and schools that make up the AACP membership, our activities generally followed a yearly cycle. No two days were the same, and since I had a fairly broad portfolio, the quieter times were rarely quiet for very long.
In my role, I supported the efforts of research trainees, faculty and administration at all the colleges and schools of pharmacy across the country.
While my training provided me with foundational knowledge that easily translated to the basic science departments in those schools, I also worked with researchers in clinical and social/behavioral disciplines, which gave me the opportunity to learn about areas far outside my home discipline and challenged me to think broadly — and creatively — about the unique needs of different groups within the larger research ecosystem.
What are you looking forward to most here at the ASBMB?
What I am looking forward to most is actually one of my favorite aspects of my previous work at AACP, which is working with the membership. That may sound surprising from a self-proclaimed introvert, but it was a truly enriching experience. At AACP, the members I worked with and I shared a common goal of enhancing research workforce development, but we all brought different perspectives that yielded stronger products. I can see how that mission-driven collaboration between staff and members directly translates to work here at the ASBMB, and I'm excited to embark on that journey in partnership with our members.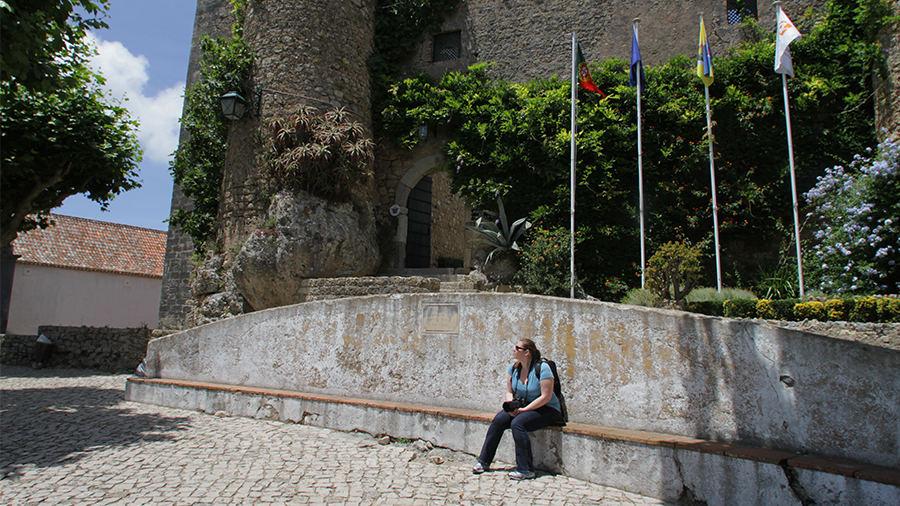 Courtesy of Kirsten Block
Kirsten Block in Portugal.
What's your life like outside of work? Any hobbies, pastimes or special interests?
My husband and I are not originally from the D.C. area, so we spend some of our free time traveling to the Midwest, Southeast and Northeast to visit family. My husband is originally from Portugal, so whenever we have a chance, we also like to travel there, both to see extended family and to explore the country.
We have a common interest in photography, and, as a result, I have thousands of photos from our trips stored on various hard drives. Some of those photos have made their way onto the walls of my office and my house.
When not working or traveling, I also enjoy cooking and baking. There is something very comforting, especially this time of year, about the whole house smelling of freshly baked bread or homemade Bolognese sauce.
Enjoy reading ASBMB Today?
Become a member to receive the print edition monthly and the digital edition weekly.
Learn more
Get the latest from ASBMB Today
Enter your email address, and we'll send you a weekly email with recent articles, interviews and more.
Latest in People
People highlights or most popular articles