Jobs
Connecting chemistry with education
Meet Christiane Stachl, director of education, outreach and diversity at Center for Genetically Encoded Materials at UC Berkeley
For this week's column, I talked to Christiane Stachl, director of education, outreach and diversity at the Center for Genetically Encoded Materials at the University of California, Berkeley. She shared how she carved out her career at the intersection of chemistry and education.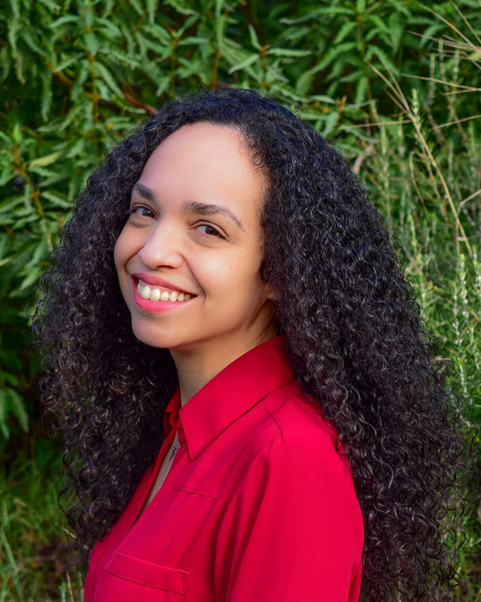 "After I got into the education space, I decided that I still love chemistry. Ultimately, what fulfills me is being able to work enhancing the diversity among graduate students and making sure that their well-being is a priority." – Christiane Stachl
Stachl earned her bachelor's degree in chemistry and neurobiology from the University of Washington. While in college, she took high-level chemistry classes at the University of Edinburgh in Scotland, and during that time one of her study abroad mentors asked her to work in her research lab.
"That's how I found out that (research) was an option. I honestly think if my mentor had not gotten me into research, I would have not pursed that path," Stachl said.
After graduating in 2014, she spent a year at the Fritz Harber Institute of the Max Planck Society in Germany studying the structure of molecules at ultracold temperatures. She then moved to the University of California, Berkeley, to earn a Ph.D. in physical chemistry.
"I started out in a physical chemistry lab studying how water molecules in droplets interact with each other and the dynamics of water motion. I learned how to make an instrument work — something I love because it has a lot of engineering and mechanics," she said.
Making a shift
While in graduate school, Stachl got involved in outreach through the Chemistry Graduate Life Committee at Berkeley, which works on diversity and mentorship.
"I got super invested in it. I started an effort to help improve mentorship in our department. I wrote this climate survey with one of my friends … and made sure the data would be useful to our department and to our administration," she said. "I was able to turn the survey into something that was more than just an exploratory thing. It became a real research project and a very systematic way to understand how our grad students were feeling. I was much more energetic and motivated to do that work," she said.
Two chapters of Stachl's dissertation focused on science, and three chapters focused on education. In the end, her work helped inform the creation of interventions that were useful to her department.
In July, UC Berkeley launched its Graduate Diversity Pilot Program, which provides funding to improve departmental climates by fostering diversity, equity and inclusion and by combatting racism. The College of Chemistry won one of nine four-year grants worth up to $175,000.
In a press release, Matthew Francis, who chairs the chemistry department, noted the role of graduate students in advancing diversity in the department.
"They are already highly involved in outreach, education and mentoring activities, but to date these efforts have been underrecognized," Francis said. "This program formally acknowledges their genuine and dedicated engagements in diversity efforts, and it will help us to support and coordinate their activities for maximum impact. We also hope this new program will inspire even greater participation and spark entirely new efforts."
Stachl said she hopes more universities will create similar initiatives.
Chemistry with an education twist
When Stachl started her job search after graduating last year, she couldn't find exactly what she was looking for. She was seeking jobs that would give her experience in research assessment and the opportunity to work in science education programming. She considered diversity officer and program manager positions.
"I wanted to find something that would allow me to do research, but also implement that research immediately, whether it was studying classroom dynamics or making the curriculum better. I was finding one or the other, but not both," she said.
In October, she found what she was looking for right there at her alma mater.
UC Berkeley is home to the Center for Genetically Encoded Materials (C-GEM). The center, which focuses on using chemical matter to design and produce materials and medicines, is one of the National Science Foundation's Centers for Chemical Innovation. (Author's note: C-GEM is led by Alanna Schepartz, a professor of chemistry. A couple of months ago, my colleague Elizabeth Stivision wrote a column about how principal investigators pick postdocs, and she interviewed Schepartz.)
Now, as director of education, outreach and diversity at C-GEM, Stachl does research, oversees the broader impacts that NSF requires of its grantees, and makes sure graduate students, postdocs and faculty are benefiting.
"I am really focused on doing outreach and making sure that our students are engaged in those efforts to the capacity that they want," she said. "I'm also working on professional development for students to help them find an academic job or explore the nonacademic career path."
Advice for science education careers
Stachl offered the following advice for those who want a career that marries their interests in education and science:
Find people who support you: Let people know this is what you want to do. Reach out to people (faculty, peers, professionals, etc.) to see how you can fit science education into your current research. When Stachl did that, she found allies she did not know she had.
Have frank discussions: Talk to your adviser about what you want to get out of your Ph.D. experience. Even if they are difficult, these conversations make a difference. Talk to graduate students and see how they fit outreach into their research plans.
Get involved in educational work: There are many opportunities, programs, organizations and schools looking for scientists to do outreach. Whether you want to mentor undergraduate students, speak to high school students about careers, or do science demonstrations, there are many options, especially since we are virtual.
Hone your skills: As scientists we concentrate on the technical skills, but sometimes forget about the others. Learning how to problem solve, understanding how to skim papers, writing, forming collaborations, and navigating bureaucracy are a few skills to know.
Enjoy reading ASBMB Today?
Become a member to receive the print edition monthly and the digital edition weekly.
Learn more
Get the latest from ASBMB Today
Enter your email address, and we'll send you a weekly email with recent articles, interviews and more.
Latest in Careers
Careers highlights or most popular articles