Jobs
Making the leap: How do PIs start their own labs?
A lot of academia seems mysterious to me, even though I've been working in it for more than 10 years. But, hands down, the most mysterious part to me is this: How do new principal investigators make the jump from working for someone else to running their own labs with all their own ideas?
There were some things I knew. If you've ever worked in academia, you've probably been to a job talk, where a candidate to be a new PI presents their work. The candidate presents what they did as a postdoc and then presents where their work in their new independent lab will carry on from there. So it's clear that the most common route to your own independent work is using your previous work — usually as a postdoc — as a jumping off point for your own ideas and your own funding. But that feels like saying, "The most common way people write their first novel is by taking an idea from their life and turning it into a novel."
This week, I decided to demystify this process by simply asking PIs how they did it. I was trying to understand, in a little more detail, how they formed their ideas, separate from their mentors, and about the logistics of a new lab and funding. Not surprisingly, it's hard to nail that first part down. It's hard to talk to any creative person about where ideas come from. No artist, writer, musician or scientist can really explain the whole story about where ideas come from. But, luckily for me, despite this, there were many PIs who were generous with their time and thoughtful enough to share with me as much as they could about how they came up with their own ideas and how they took their first steps of starting their labs.
Finding your own idea
I know every person's story is different, so, as I was talking to PIs, I looked for ways to define their approaches. Here, I describe three approaches to finding your own new research niche to pursue as an independent investigator.
Combining fields of expertise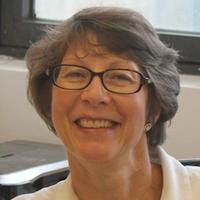 Lorraine Symington
I started by talking to my own former Ph.D. mentor at Columbia University, Lorraine Symington.
"I did two postdocs," she explained, "one (focused on) biochemistry, and one (focused on) yeast genetics. When I started my lab, I wanted to be able to combine genetics and biochemistry." And she did, initially looking for exonuclease activity in yeast extracts to identify proteins involved in certain steps of DNA repair.
In this way, she used her time as a postdoc to develop her own perspective, informed by both her former mentors but also unique from both of them in the way she combined the two fields. This way she created her own niche.
Following data in a new direction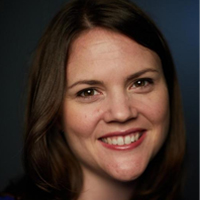 Rebecca Haeusler
Rebecca Haeusler, also a PI at Columbia University, gave guidance about finding and assessing one's own independent topic: "If the project is still recognizably something that you and the mentor decided that you would work on when you started the postdoc, then it's probably something your mentor is still thinking about and internally building a future on."
Her postdoc mentor studied regulation of glucose and lipids by FoxO transcription factors. After working and publishing on this topic, Haeusler performed an unbiased screen and found data that pointed her in a direction independent from her mentor: FoxO regulation of bile acids. It was this data that she used as the basis for her new lab.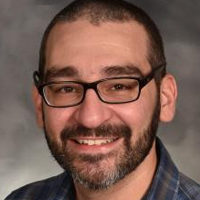 Timothy LaRocca
Timothy LaRocca, a PI at Albany College of Pharmacy and Health Sciences, also followed his data into a completely new direction to start his lab.
As a postdoc, he had studied cell death induced by bacterial toxins in red blood cells. As he learned more about the cell-death process of necroptosis, he began to think about applications.
"I started thinking about different scenarios that RBCs are in and if there were situations that could predispose them to undergo necroptosis. I learned that RBCs are routinely stored in very high glucose solutions in blood banks," he said. "I thought, more glucose should equal more cellular metabolism, which should enhance necroptosis. In fact, high glucose did increase RBC necroptosis."
After realizing this, he expanded his thinking again to include nucleated cells.
"I remember having a meeting with (my PI) about this result. I distinctly remember him saying. 'Hmmm, I wonder if there is this kind of relationship between hyperglycemia and necroptosis in nucleated cells.' I agreed that was a great question and started pursuing that idea heavily."
LaRocca followed this idea intensely for the last few months of his postdoc and demonstrated that hyperglycemia does enhance necroptosis in nucleated cells.
"This is now the main research project that I have," he said.
Addressing a gap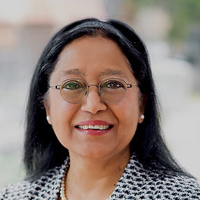 Manajit Hayer-Hartl
Manajit Hayer–Hartl at the Max Plank institute of Biochemistry was one of my inspirations for writing this article.
I interviewed her a few months ago for a profile (she won the 2020 ASBMB–Merck Award) and was intrigued by something she'd said in passing about starting her new lab. I contacted her again to ask her about it a bit more.
"My transition happened in 2004 after a phone call to Dr. John Ellis (professor emeritus at Warwick University) to wish him happy birthday," she said. "Ellis discovered that the plant large subunit of the enzyme Rubisco was bound to a large protein complex in the 1980s. Soon after, it was discovered that the homolog of the plant large protein complex is the protein GroEL in E. coli. Unfortunately, the research on the plant Rubisco stopped essentially for the next 15 to 20 years while scientists started working with GroEL."
Hayer–Hartl too worked on GroEL for 15 years. However, during this fateful birthday call with Ellis, she was reminded of the original question about the plant protein Rubisco.
"He said to me, 'Manajit, you have not solved the initial problem (about Rubisco), and you have to do it.' That's how I started my own research group."
So far, I haven't spoken to anyone else who had a moment of clarity like Hayer–Hartl, but it is a nice reminder that inspiration for research can come from anywhere.
Making your way, initially
I also spoke to PIs about their experiences starting new labs.
Both realistic and lofty goals
Symington said it's important to keep in mind, when planning projects for a new research group, the reality of having to publish.
"It was exciting to start new projects on my own," she said. "I decided to begin with some high-risk biochemistry projects and also complete some low-risk studies I had started in (my postdoc) lab that were likely to yield papers." Symington added that her mentor was on board with that plan.
Independence from your previous mentor
Haeusler is in the less-common situation of working as a PI at the institution where she did her postdoctoral research. This makes establishing a niche more challenging.
She said that she and her mentor agreed to not collaborate at all for a while. While maintaining a good relationship, they do not share data or have joint lab meetings. This has helped her establish her lab without any ambiguity about the leadership or authorship of the work.
She said she looks forward to a time, after she has really established herself, when they will be free again to discuss ideas.
Funding
Both Symington and Haeusler applied for funding for their new labs while they were postdocs.
"I wrote my first R01 grant when I was finishing up my postdoc," Symington said. "The entire grant was about what I planned to do in my own lab with no continuation of my studies with (my mentor)."
She added: "I was lucky that I was not competing with my former postdoc mentors and secured funding very early, leaving me time to enjoy working with people in my lab."
Haeusler applied for a transitional award, the K99/R00, specifically for the postdoc-to-new-PI transition.
"During the K99 period," she said, "while I was on the faculty job market, I applied for and received two funding awards from within my institution. Together, those funding sources helped me start collecting data for independent papers and larger external grants. I submitted my first R01 application one month before my tenure-track appointment began."
LaRocca also applied for a K99 while finishing his postdoc.
He brought up a good point about applying for funding. He explained that, while that K99 was not funded, he used the feedback he was given to write his first grant as a PI, an R15, which was funded.
"So even though I didn't receive the K99 that I applied for, it was a very necessary step in my evolution toward actually obtaining NIH funding," he said.
Finding footing as a PI, not a postdoc
Symington mentioned several issues that she had to deal with as a PI that were different from those she dealt with as a postdoc. She said the top three were:
1) transitioning from working in the lab full time to managing other people;
2) placing trust in people working for her; and
3) accepting that she "could not be friends with the people working in my lab in the same way I had been friends with students and postdocs during my training."
Enjoy reading ASBMB Today?
Become a member to receive the print edition monthly and the digital edition weekly.
Learn more
Get the latest from ASBMB Today
Enter your email address, and we'll send you a weekly email with recent articles, interviews and more.
Latest in Careers
Careers highlights or most popular articles