Jobs
How to keep teaching in your life after academia
If you choose a career outside of academia, that doesn't always mean you want to leave everything about academia behind. Teaching, for example, is something that many people enjoy in academia and don't want to give up, even though they have decided academia isn't for them.
If you're thinking of leaving academia and worry that means you have to give up teaching, it doesn't!
Teaching opportunities in addition to your full-time job
If you're working full time outside of academia and wish you could incorporate some teaching into your life, here are some ways you can teach on the side.
Outreach: I wrote a while back about how to get involved in science outreach. These opportunities include volunteering to teach at science museums, festivals and other learning events. It also includes volunteering in schools to help develop students' science projects or help grade science fairs or science projects.
Adjunct college teaching: While there are some real highs and lows in the adjunct professor system, the people who tend to enjoy adjuncting the most are those who have full-time jobs and teach a class on the side. In these situations, professionals get to share their real-world knowledge with students without having to try to make a full salary by patching together adjunct classes.
Community or adult education teaching: Many community centers, like this one in Boston, offer night classes. Find the course guide for your local center and see if they are hiring instructors in your specialty.
Tutoring: Tutoring can be done in at least two ways: putting ads out yourself as an independent tutor or applying to one of the many companies that hire tutors and pair them with students, such as Wyzant or Varsity Tutors. Tutoring can be done online or in person. If you post ads for yourself online, take all safety precautions needed for meeting people and getting payments: people love to scam!
YouTube and podcasts: There are some really excellent science explainer videos and podcasts out there. You can make your own, and some of the more formal channels (like Crash Course) hire subjectmatter experts, but it depends on what subject they're working on at the time.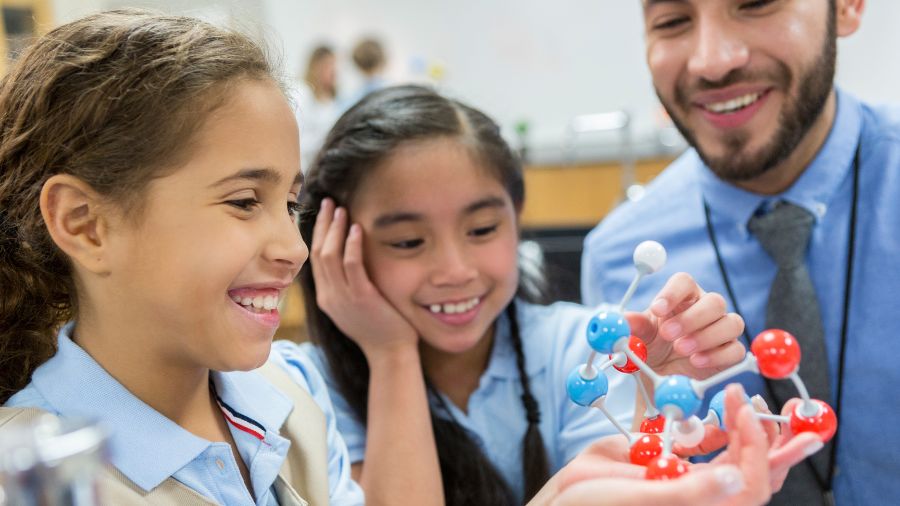 Teaching as your full-time job
K–12 teaching: This is an obvious one: If you want to continue teaching science, you can become a science teacher. While you don't necessarily need a Ph.D. or research-based master's, schools do appreciate subject-matter expertise. You'll have to get certified to teach, which usually means completing a teacher-preparation program and doing student teaching.
Online courses and online course design: Companies offering online courses, such as Khan Academy, need subject-matter experts to help design course content. This isn't classroom teaching, but it's working in education in a different way.
Working at museums and in science education programs: Science museums have staff members who focus on teaching visitors. These roles include directly teaching every day, leading education programs, answering questions and more. There are also organizations, such as the BioBus in the New York City area, that need teachers.
Full-time outreach at universities and societies: Many big research institutions and scientific societies have something like a "manager of public programs" or "outreach director." These roles are often more about program management than hands-on teaching, and they overlap to varying extents with science communication roles.
Enjoy reading ASBMB Today?
Become a member to receive the print edition monthly and the digital edition weekly.
Learn more
Get the latest from ASBMB Today
Enter your email address, and we'll send you a weekly email with recent articles, interviews and more.
Latest in Careers
Careers highlights or most popular articles