Jobs
'Give yourself grace'
Insights on teaching and doing outreach through a science center
At the end of my interview with Robyn Sellers, the Learning and Outreach Manager at Nashville's Adventure Science Center, I asked her if she had any advice for anyone thinking of a job in a science center or museum. I was expecting something along the lines of, "Try to volunteer at a museum" or "Try to get teaching experience." She did give that type of practical advice, but first she shared a story: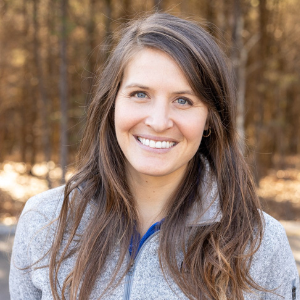 Robyn Sellers
"Sometimes I have to have hard conversations with kids — if they have made some poor choices and broken camp rules multiple times. So sometimes I'll have kiddos at my desk and people can overhear me talking to them," she said.
She continued: "One day, a co-worker jokingly told me, 'I need someone to talk to me like you talk to those 5- or 6-year-olds, and she was saying that because we give 5- and 6-year-olds so much grace. We are patient with them; we give guidance. So my advice is to give yourself grace. Give yourself the grace to choose and try things and make mistakes."
In my next three columns, I will be profiling people who teach science in nontraditional settings. This sentiment from Sellers seemed a great way to start the series since grace and compassion is something that seems to drive people to these atypical jobs and something we could all use more of.
So, what does the learning and outreach manager at a science center do?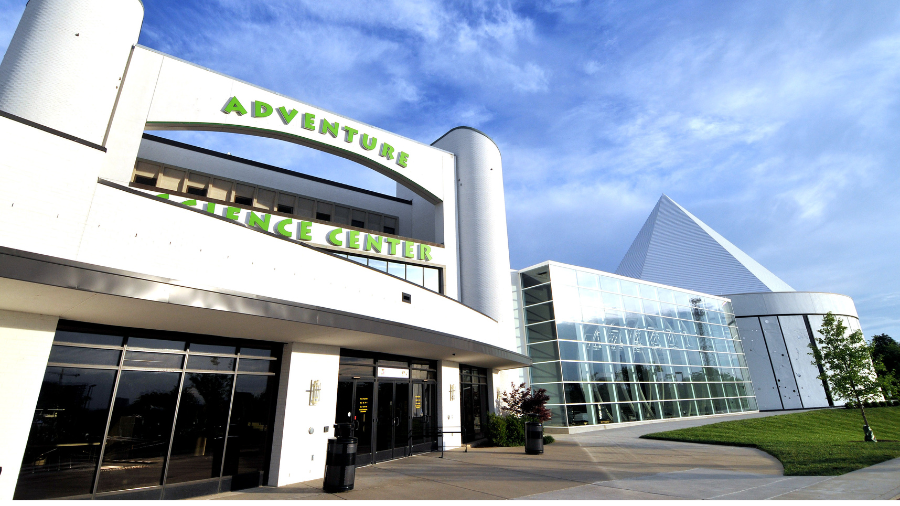 Courtesy of Adventure Science Center
Adventure Science Center hosts field trips, homeschool classes and everyday visitors.
If you ever went on a field trip to a science museum or center as a kid, you probably interacted with someone in a job like Sellers'. Her department is responsible for leading and structuring all the activities and education that happens when school groups, scouts or other youth groups visit.
The department also is in charge of running summer camps, camps on school holidays and breaks, and even themed birthday parties for kids.
There are also classes for groups of homeschooled kids who come every Monday throughout the whole school year to cover many topics. These classes are divided up by age so that the educators can teach at the appropriate level.
The department also conducts outreach, during which members of the learning and outreach team go to schools or other locations in the community and facilitate programs. Family STEM events, for example, offer different STEM-based stations where kids and adults can engage in activities.
The programs the center runs vary in topic and depend on what the group or teacher is seeking. At any given moment, that might be a dissection, chemistry demonstration, engineering project or maybe instruction about astronauts. Most programs have hands-on activities, and all meet Tennessee's academic standards for science.
The programs also vary with the seasons, with camps mostly in the summer and school field trips mostly during the school year.
It's a lot of organizing and a degree of herding cats, but "I really love youth work," Sellers said. "I get to see the kids get so excited and lit up. And they leave with a new interest."
She's not teaching all day, though. That is the job of the educators, or learning specialists. Sellers' time is spent managing. "This includes staffing and program creation," she said.
For example, she's currently working on developing programs that would strengthen the center's relationship with community partners, both local and in rural areas.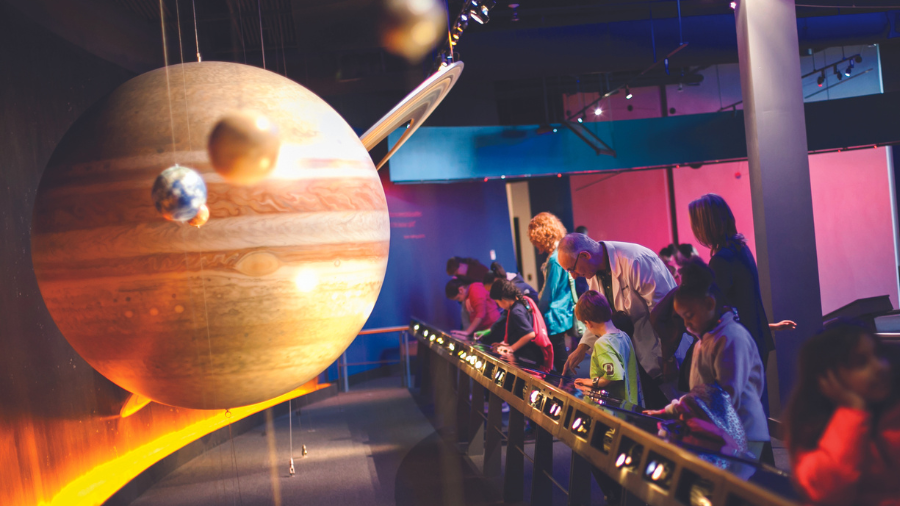 Courtesy of Adventure Science Center
Space science is always a winner. Adventure Science Center has a planetarium, flight and weightlessness simulators, and more. Above, in the Space Chase exhibit hall, visitors take a walk through our solar system.
She also evaluates current programs and tweaks them to ensure they're current and effective.
"Within the programs that we have, they all have a script, sometimes a demo, and details on how it's facilitated and what activities are involved in each. My team is responsible for evaluating and looking at the program and making sure they are meeting the standards our teachers are asking for," she explained.
Teachers don't want just a fun day; they want to be sure that what students are learning on the field trip aligns with the school curriculum.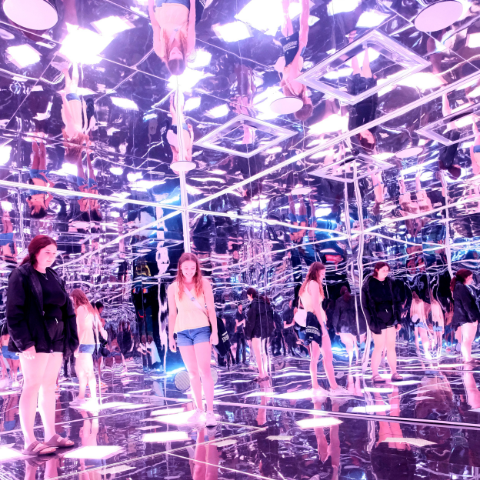 Courtesy of Adventure Science Center
The Infinium Room provokes contemplation of the concept of infinity. It has a video floor, mirrored walls and an audio component.
So how does someone end up working a job like that?
In Sellers' case, she started doing informal education as an undergrad. During the summers, she worked at outdoor camps. She said she loved the kids and the fellow staffers. "I felt like I'd really found my people," she said. But she didn't necessarily see this kind of work as a career option at first.
She told me she was trying to find a career path that would match her values of wanting to help the environment (she had studied conservation biology) but wasn't sure if a biology research career was really a good fit for her.
An insightful adviser told her: "Hey, you can help the environment in other ways besides doing field research." That illuminated for her that it wasn't an either-or situation.
After earning her bachelor's at Louisiana State University in 2008, Sellers began working seasonally at farms and camps around the world. After a few years, she decided to return to school for an M.S. in experiential education. She graduated from Minnesota State University at Mankato in 2013.
That year, she landed a job as an educator at the Adventure Science Center, and she stayed there for two years.
She then became assistant director for a YMCA camp, where she helped to develop and implement programs, recruit and train staff, and mentor both staff and youth.
After five years at the YMCA, Sellers moved in 2021 back to Adventure Science Center. "I was offered the opportunity … to combine my camp director and program-development skills with my informal education love and background, to reignite the learning and outreach department post-pandemic. I embraced the opportunity," Sellers said.
Her final pieces of advice for people interested in this type of work is (1) to not focus solely on the science, (2) to really think about the people you'll be working with and (3) to seek out opportunities to learn to teach and mentor.
"In this work, there are a lot of levels of human involvement — being able to work with itty-bitties, to developing teens, to adults. If informal education is a field you are thinking of, try to get experiences with a range of humans."
Enjoy reading ASBMB Today?
Become a member to receive the print edition monthly and the digital edition weekly.
Learn more
Get the latest from ASBMB Today
Enter your email address, and we'll send you a weekly email with recent articles, interviews and more.
Latest in Careers
Careers highlights or most popular articles