Blotter
NSF foreign influence probes net nearly two dozen
Meanwhile, feds charge Ohio State researcher with fraud and drop theft charges against Emory professor
The National Science Foundation Office of Inspector General has reassigned, suspended or terminated funding for 16 to 20 scientists who have violated the science funding agency's rules regarding foreign influence. All but two cases have ties to China. Meanwhile, federal prosecutors have charged an Ohio State University scientist over his ties to China and have dropped charges against an Emory University researcher previously accused of theft of National Institutes of Health funds.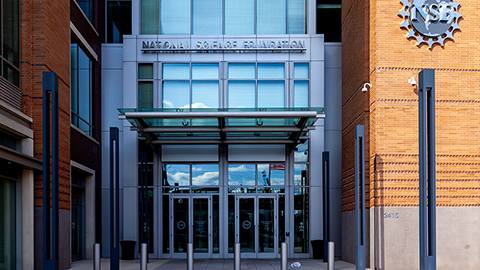 The National Science Foundation's chief of research security strategy and policy, Rebecca Keiser,
told Nature
that most of the cases referred by the agency's inspector general involve U.S. citizens who are "well-known academics."
In an exclusive published July 7, Nature reported that the NSF has not only penalized scientists found to have violated of the agency's policies on the disclosure of foreign ties but also as referred an undisclosed number of cases to the U.S. Department of Justice for potential criminal and civil violations.
The almost two dozen cases brought by the inspector general involve grant recipients who spent several months a year outside the U.S. and others who received foreign funding for research covered by NSF grants, a practice known as double dipping. Rebecca Keiser, head of the NSF's Office of International Science and Engineering and the agency's first chief of research security strategy and policy, told the ASBMB Today "(t)hat number does not include cases where an investigation is still ongoing."
In addition, the Nature report said, seven universities have contacted the agency directly with information on faculty members who might have violated NSF rules.
Another arrest and a case abandoned
We also learned last week that federal prosecutors have filed charges against Ohio State University professor Song Guo Zheng. He was arrested on May 22 as he was trying to leave the country. He is accused of using U.S. grant funds to develop scientific expertise for China.
In a Department of Justice news release, Assistant Attorney General for National Security John C. Demers said that Zheng failed to "disclose his relationship with a Chinese university and receipt of funds from the Chinese government in order to obtain millions of dollars of U.S. grant money designed to benefit the health and well-being of the people of the United States — not to be hijacked to supplement the research goals of the Chinese Communist Party."
However, as the DOJ continues to charge and convict various federally funded scientists over undisclosed foreign affiliations, one neuroscientist who was charged in November with theft of federal funds seems to have gotten something of a reprieve.
Xiao-Jiang Li, who was fired by Emory University in May 2019, had been charged by the feds with theft of federal funds. But in May prosecutors dismissed a majority of the charges against him, and he pleaded guilty to the remaining charge of filing false tax returns.
Li, an American citizen, like many of the researchers who have been targets of foreign-influence investigations, had accepted funding from the Chinese government's Thousand Talents Program, in this case to study Huntington's disease.
Unclear how widespread foreign influence actually is
While federal agencies are ramping up investigations to root out disclosure violations and intellectual property theft, the fact remains that we don't have enough data to know how widespread foreign influence is.
Kelvin Drogemeier, director of the White House Office of Science and Technology Policy, argued in a presentation in June that the "(d)ata are incomplete but suggest widespread and systemic activity across geographic location and research discipline."
The NIH has confirmed violations of its rules by more than 150 scientists at 87 institutions. The NSF has confirmed only 20 cases, but that could be a result of the NSF simply having a smaller annual budget.
The OSTP, NSF and NIH have all emphasized that they have a limited understanding of how prevalent this problem is.

"Although NSF and other federal science agencies have thus far found enough violations to be alarming, the number of cases can always be characterized as small, compared to the total pool of researchers. But given how much damage even a single violation can result in, we're focused on the scope of the threat, even as we're still refining our estimates of how widespread it is," said NSF's Keiser.
The American Society for Biochemistry and Molecular Biology policy team has gathered resources and written several articles on this topic. Read them here.
Enjoy reading ASBMB Today?
Become a member to receive the print edition monthly and the digital edition weekly.
Learn more
Get the latest from ASBMB Today
Enter your email address, and we'll send you a weekly email with recent articles, interviews and more.
Latest in Policy
Policy highlights or most popular articles