News from the Hill
Recap: 2022 ASBMB Capitol Hill Day
Capitol Hill Day is traditionally an occasion for members of the American Society for Biochemistry and Molecular Biology to advocate in person for scientific research funding and support in a marathon of meetings held in legislators' Washington, D.C., offices.
In 2021 and 2022, however, Hill Day has been a virtual event. So instead of swarming the halls of the U.S. Capitol, members of the ASBMB public affairs advisory committee, or PAAC, and a few other society members poured themselves large cups of coffee and settled in front of their computer screens for a long day of online meetings with staffers and members of Congress.
Twenty-six ASBMB Hill Day participants located in 19 states connected with elected officials in a total of 59 meetings on May 11 to advocate for sustainable and consistent funding for investigator-initiated research and pro-science provisions in a series of competitiveness bills that are currently moving through Congress.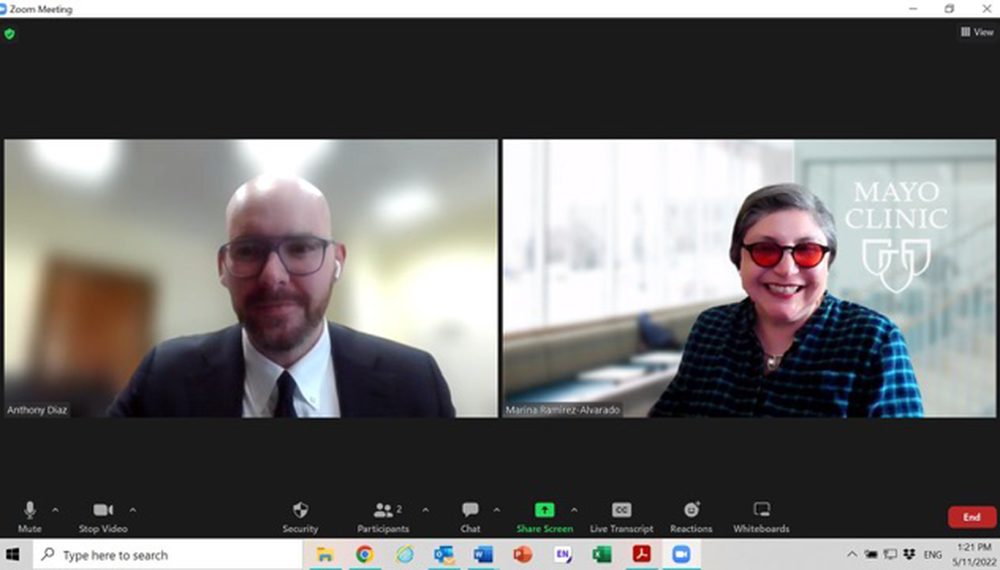 ASBMB member Marina Ramirez–Alvarado meets via Zoom with Anthony Diaz, a Brookings congressional fellow in the office of Sen. Amy Klobuchar, D-Minn., during the 2022 ASBMB Hill Day.
At each meeting, ASBMB members asked their representatives to support the following:
Robust funding for core NIH functions
Hill Day participants encouraged congressional staffers to separate funding for the Advanced Research Projects Agency for Health, or ARPA-H, a controversial agency being established to translate biomedical discoveries into cures for health diseases, from National Institutes of Health to protect NIH's core functions and ensure NIH budget increases go to discovery research. With this in mind, they asked the staffers to revisit the proposed fiscal year 2023 funding for NIH to bolster funding for NIH's core functions.
A $5 billion allocation toward ARPA-H from the total proposed FY 2023 NIH budget has left NIH's core functions with only a 0.6% increase over FY 2022. Given current inflation levels, this would result in a decrease in NIH spending power.
Rep. Rosa DeLauro, D-Conn., a strong supporter of scientific research and former winner of the 2015 ASBMB Howard K. Schachman Public Service Award, shared her concerns about the imbalance in the proposed budget at a recent subcommittee hearing on FY 2023 NIH funding.
"The proposed increase of $274 million for core NIH activities is insufficient and threatens the progress this Committee has made in the past several years through significant, sustained investments in biomedical research," she said.
Rep. Tom Cole, R-Okla, also expressed his support of basic science at the subcommittee hearing. "I'm perplexed as to why the administration has decided to pour billions of dollars in funding into the new ARPA-H program at the expense of ongoing basic research at the NIH," he said.
Although Cole sees the potential in ARPA-H, he said, "We still don't know the structure of this agency," including a physical location, nor how billions of dollars will be spent and by whom.
"I certainly pledge to work with my friends across the aisle to build bipartisan coalition support for basic science and research and talk honestly about ways we can translate that information into evidence-based practices using data and not just talking points," he said.
Pro-science provisions in competitiveness bill
The ASBMB previously endorsed a number of provisions in both the America Creating Opportunities for Manufacturing, Pre-Eminence in Technology, and Economic Strength Act of 2022, or COMPETES (H.R. 4521), and the United States Innovation and Competition Act of 2021, or USICA (S. 1260), which are being negotiated by a conference committee of bipartisan conferees from both the U.S. House and Senate starting last week.
Hill Day participants continued ASBMB's advocacy on behalf of this legislation by requesting the following provisions which support science, technology, engineering and math (STEM) research and their current and future workforce be retained in the final competitiveness legislation, now coined as the "Bipartisan Innovation Act":
The Bioeconomy Research and Development Act from USICA
The Restore and Modernize Our National Labs Act from COMPETES
The STEM Opportunities Act from COMPETES
The Rural STEM Education Research Act from COMPETES
Minority Serving Institutions STEM Achievement Act from COMPETES
Combatting Sexual Harassment in Science Act from COMPETES
Section 80303 of COMPETES that would help to retain international STEM Ph.D. talent in the U.S.
Read the ASBMB's full position statement on these bills and provisions here.
Signatures for a "Dear Colleague" letter
ASBMB members asked Senate offices to support a "Dear Colleague" letter (a document used by members of Congress to encourage their colleagues to support specific issues) that the ASBMB assisted Sen. Ben Ray Luján's office in developing. The letter urges appropriators to increase funding for STEM training programs at the Department of Energy, National Science Foundation and National Institute for General Medical Sciences, specifically:
$16 million for the Department of Energy's Science Undergraduate Laboratory Internships, which provide opportunities for undergraduates and recent graduates to pursue STEM careers via research experiences at DOE labs
$25 million for the National Science Foundation's Tribal Colleges and Universities Program, which provides awards to federally recognized tribal colleges and universities, Alaska Native–serving institutions and Native Hawaiian–serving institutions to promote high-quality science research programs and increase the retention of historically marginalized groups in STEM
Support for the President's FY 2023 request for the National Institute for General Medical Sciences, which supports training and workforce development programs that bolster the next generation of biomedical scientists.
The ASBMB advocates for policies and programs that support the STEM workforce and pipeline at congressional, federal agency, and society levels. Recently, the ASBMB has re-launched its Advocacy Training Program designed to help members become advocates, provided recommendations to federal agencies to adopt better training and policies, and provided trainees with platforms to voice their opinions, such as a TwitterChat earlier this month.
Measuring the impact of advocacy
ASBMB staff and members received an abundance of positive feedback on their recommendations to increase funding for NIH's core budget and for the "Dear Colleague" letter supporting the next generation of scientists. The public affairs staff will closely monitor signatures added to the letter and final appropriations for these programs.
Hill Day participants held multiple meetings with representatives serving on the conferencing committee to unify the USICA/COMPETES bills. These discussions helped deliver the ASBMB's recommendation to include several acts within these competitiveness bills that best support the research enterprise and society members.
Attendees also reported full support from both sides of the aisle for the U.S. scientific enterprise.
ASBMB 2022 Hill Day participants included Susan Baserga, Jeff Brodsky, Steven Caplan, Anita Corbett, Kizzmekia Corbett, Susan Forsburg, Kathy Friedman, Marc Gillespie, Carmen Herrera, Shantá Hinton, Jill Johnson, Terri Kinzy (former PAAC chair), Mary Lipton, Rick Page (PAAC chair), Himadri Pakrasi, Marina Ramirez–Alvarado, Nicholas Rhind, Ann Stock, Oliver Strobel, Ron Wek, Ann West and Jeff Wilusz, as well as ASBMB staff members Sarina Neote, Raechel McKinley and Mallory Smith.
Hill Day testimonials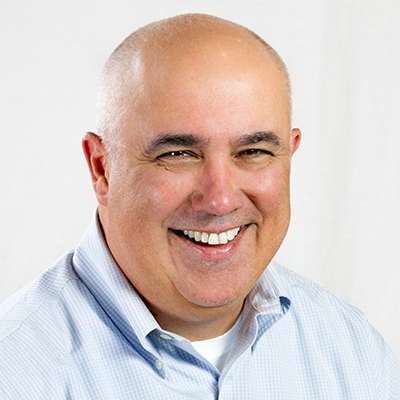 Marc Gillespie
Marc Gillespie, vice provost at St. John's University and member of the ASBMB PAAC, said he appreciated the opportunity to voice the needs of the scientific community to his representatives.
"The pandemic and other social factors stress the need for clear scientific discourse and public explanations of what science can achieve and what resources are needed to reach those goals," he said.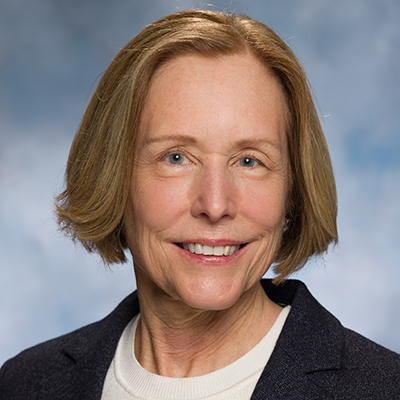 Ann Stock
Ann Stock, ASBMB president-elect and distinguished professor at the Rutgers University Center for Advanced Biotechnology and Medicine, was impressed by the event's organization and execution.
"Participating in Capitol Hill Day was a rewarding experience thanks to the fantastic support and logistical arrangements from the ASBMB staff," Stock said. "The assembled materials made it easy for us to voice our unified requests, as well as tailor the conversations to senators and representatives of our specific states. PAAC members and ASBMB staff functioned as an incredibly powerful team. Hopefully, we can engage even more people next year."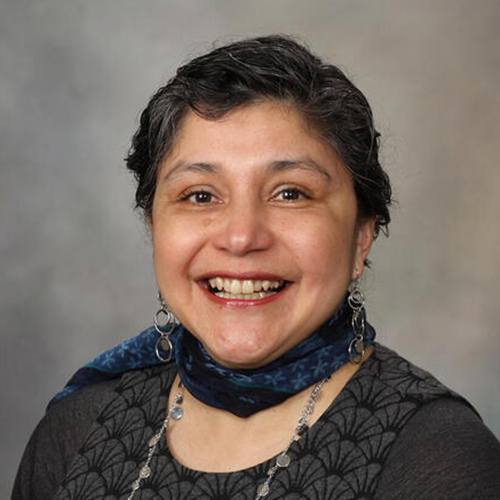 Marina Ramirez–Alvarado
Marina Ramirez–Alvarado, a PAAC member and professor at the Mayo Clinic, said she thoroughly enjoyed participating in Hill Day.
"It is clear that our representatives are eager to hear from the scientific communities they represent and to know that the decisions they discuss and make on the Hill matter," she said, adding that she "was humbled and honored to receive their gratitude for the work we do every day in our laboratories."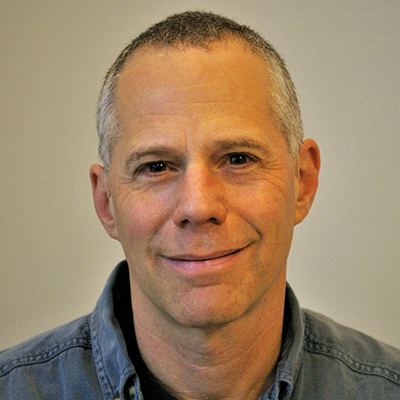 Steve Caplan
This was the first Hill Day for Steve Caplan, a PAAC member and professor at the University of Nebraska Medical Center.
"Thanks to the dedication and professionalism of the ASBMB public affairs staff and committee members, my first Capital Hill Day was a rewarding experience," he said. "It is unique to see such passion and universal support among committee members for our mission of advancing science at all levels, and it is equally gratifying to see such strong support from our representatives on Capitol Hill."
Enjoy reading ASBMB Today?
Become a member to receive the print edition monthly and the digital edition weekly.
Learn more
Get the latest from ASBMB Today
Enter your email address, and we'll send you a weekly email with recent articles, interviews and more.
Latest in Policy
Policy highlights or most popular articles