Member News
Munson co-leads ASCB MOSAIC; Garcia wins HUPO award; remembering Robert Simoni
Munson named co-investigator of ASCB MOSAIC program
Mary Munson
Mary Munson, professor of biochemistry and molecular pharmacology at the University of Massachusetts Medical School, is a co-investigator of the American Society for Cell Biology's Maximizing Opportunities for Scientific and Academic Independent Careers program, which will deliver skills-development workshops, training for mentors, and other initiatives to enhance diversity in the academic biomedical workforce.
The ASCB MOSAIC program is supported by a $1.3 million, five-year grant from the National Institute for General Medical Science. The program will be led by two co-PIs at ASCB: CEO Erika Shugart, and Ashanti Edwards, director of professional development. Michael Boyce of Duke University School of Medicine will be a co-investigator with Munson.
Munson is chair of the ASCB Women in Cell Biology Committee and an editorial board member for the American Society for Biochemistry and Molecular Biology's Journal of Biological Chemistry.
ASCB is one of three organizations selected by the NIGMS to run MOSAIC programming. The other two organizations are the Association of American Medical Colleges and the ASBMB. (Read our story about the ASBMB MOSAIC program.)
Garcia wins HUPO award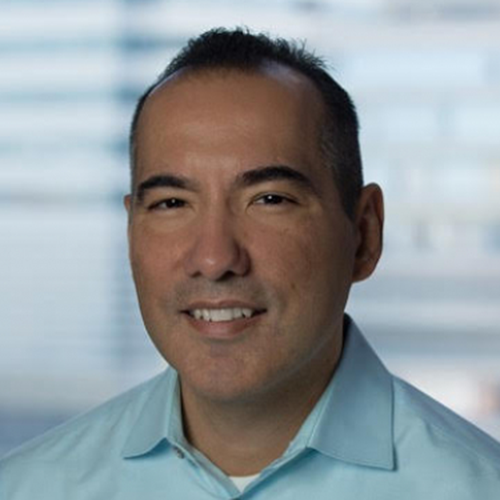 Benjamin Garcia
Benjamin Garcia, a professor at the University of Pennsylvania Perelman School of Medicine, is a recipient of the Human Proteome Organization's 2020 Discovery in Proteomics Sciences award recognizing researchers for a single discovery in the proteomics field.
Garcia is presidential professor of biochemistry and biophysics, director of quantitative proteomics and John McCrea Dickson M.D. presidential professor in the Epigenetics institute at U Penn. His lab uses quantitative mass spectrometry–based proteomics to study dynamic proteome and protein post-translational modifications, particularly combinatorial histone PTMs and their role in regulating gene expression.
The HUPO award honors Garcia's work developing MS-based experimental and computational platforms for characterization of histone PTMs, including improved quantification and high-throughput analyses of histone PTMs, new methods for high-throughput quantitative tracking of thousands of combinatorial histone codes in a single experiment, and novel approaches to monitor the progression and dynamics of distinct histone modifications during their cellular lifespan and in response to external perturbation.
Garcia was scheduled to speak about his MS work to unravel the human epigenome at the Molecular & Cellular Proteomics session of the 2020 American Society for Biochemistry and Molecular Biology annual meeting, which was canceled due to COVID-10. The session will be presented at the 2021 ASBMB meeting, set to be held virtually April 27–30.
Garcia shares the HUPO award, sponsored by the Journal of Proteomics, with Ben Collins of Queen's University Belfast, School of Biological Sciences, Ireland. The awards will be presented online at HUPO Connect 2020 during the closing live session on Oct. 21.
In memoriam: Robert Dario Simoni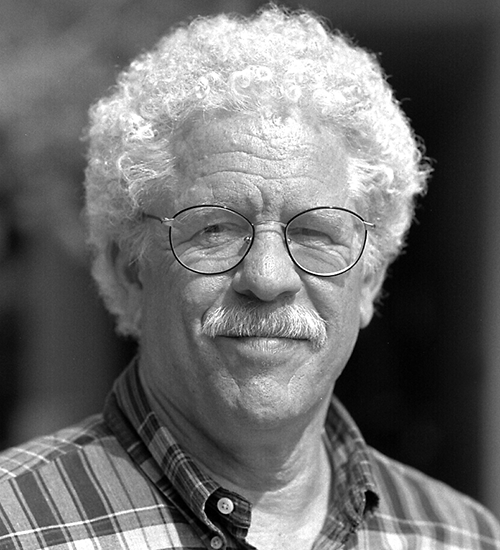 Robert Simoni
Stanford professor emeritus of biology Robert Dario Simoni died at his home in Palo Alto home on September 18. He was 81.
Throughout his career, Simoni focused on the biogenesis, structure and function of cellular membranes. He retired from Stanford in 2013 after 42 years of service as a faculty member, department chair, chair of the faculty senate and acting provost in 2012. An editorial board member and associate editor at the Journal of Biological Chemistry, Simoni helped guide the JBC's transition to become the first science journal to appear online.
Simoni was born in San Jose, California in 1939. He attended San Jose State University as an undergraduate, where he majored in biology, then pursued a doctorate in biochemistry at the University of California, Davis, which he completed in 1966. He then served as a postdoctoral fellow and research associate at Johns Hopkins University, where he worked on cell membrane structure and function, before joining the faculty at Stanford in 1971.
Simoni made national news in 1994: as he assumed the position of Faculty Senate chair, he was among faculty advocating for a review of grading policies following reports that suggested grade inflation was rampant on college campuses nationwide.
In 1998, Simoni was awarded the William C. Rose Award of the American Society for Biochemistry and Molecular Biology for excellence in research and dedication to the teaching and training of scientists. He also was a recipient of a Fulbright Fellowship and a Research Career Development Award from the National Institutes of Health.
A committed teacher and mentor, Simoni was known campus-wide for his signature shock of curly white hair, and continued to teach the introductory Biology 41 class until 2019. In a Stanford Historical Society interview in 2014, he estimated that he had taught some 16,000 Stanford students over his career. He also applied his expertise in biochemistry to his interest in winemaking, an avocation inherited from his Italian family.
Simoni is survived by his wife of 59 years, Diane Simoni; children, Susan Simoni Burk, Steven Simoni and David Simoni; and five grandchildren.
Enjoy reading ASBMB Today?
Become a member to receive the print edition monthly and the digital edition weekly.
Learn more
Get the latest from ASBMB Today
Enter your email address, and we'll send you a weekly email with recent articles, interviews and more.
Latest in People
People highlights or most popular articles