Interview
Serine proteases: 'The quintessential signaling molecule'
Meeting organizers discuss using serine proteases 'as allies' for drug development
In November, scientists will gather online to share their latest research at the American Society for Biochemistry and Molecular Biology's meeting on serine proteases in pericellular proteolysis and signaling.
The meeting, to be held Nov. 2–3, will center on one class of molecules: serine proteases. The organizers said they wanted an opportunity for researchers across the globe, in industry and academia, whose work involves serine proteases to come together to see how all their research intersects. They also said they wanted to provide a venue for graduate students and postdoctoral researchers to present their work and have opportunities to meet with more experienced investigators.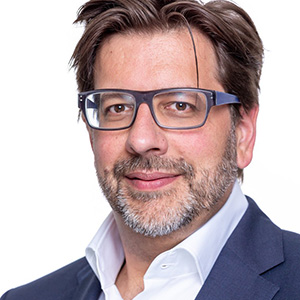 Grant Blouse is the former CEO of Catalyst Biosciences.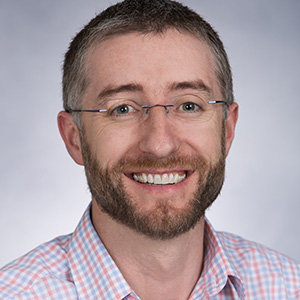 Anthony O'Donoghue is an associate professor at the University of California, San Diego.
The meeting will cover biosynthesis; trafficking and posttranslational modifications; endogenous and pharmacological inhibitors; developmental and other physiological functions; mechanisms of dysregulation and pathological consequences; and more. Abstracts are due and early registration ends Sept. 7. Regular registration closes Oct. 31.
ASBMB Today talked to the organizers about why they took this molecule-based approach and what they hope attendees will get out of it.
Anthony O'Donoghue is an associate professor of pharmacy and pharmaceutical sciences at the University of California, San Diego. His research is focused on the detection and characterization of proteolytic enzymes associated with disease in infectious organisms, cancerous tissues, immune cells or human biofluids.
Grant Blouse is the former chief scientific officer at Catalyst Biosciences, a biopharmaceutical company focused on protease therapeutics to address unmet medical needs in disorders of the coagulation systems.
The interview has been edited for length, clarity and style.
Q: What is your history with and general impression of serine protease meetings?
O'Donoghue: I have attended two of these serine protease meetings. The first meeting I attended in Washington, D.C., and it was probably my first time meeting Grant. It was an excellent meeting. I gave a talk and was able to get a lot of traction as a junior faculty member. It definitely gave me exposure.
The following meeting was a virtual meeting, and I was invited, again, to give a talk. For a virtual meeting, I thought it was very well run very well organized.
Blouse: I've attended the same serine meetings that Anthony listed. In 2019, the organizers reached out to me to present on something from the industry perspective. I gave a talk about one of our programs that we eventually sold to Vertex. In 2021, I also gave a talk on another one of our programs.
One thing I like about these meetings is being able to give the alternative career perspective to the students, postdocs and junior faculty.
In addition, these meetings are an opportunity for the young people to get exposure and talk to experienced people, so they can guide their careers and research as well as provide opportunities for collaborations.
I've been part of the serine protease field for almost 25 years. These meetings are great places to reconnect with individuals you might not have seen or had a chance to chat with in several years, rekindle new collaborations and get new ideas.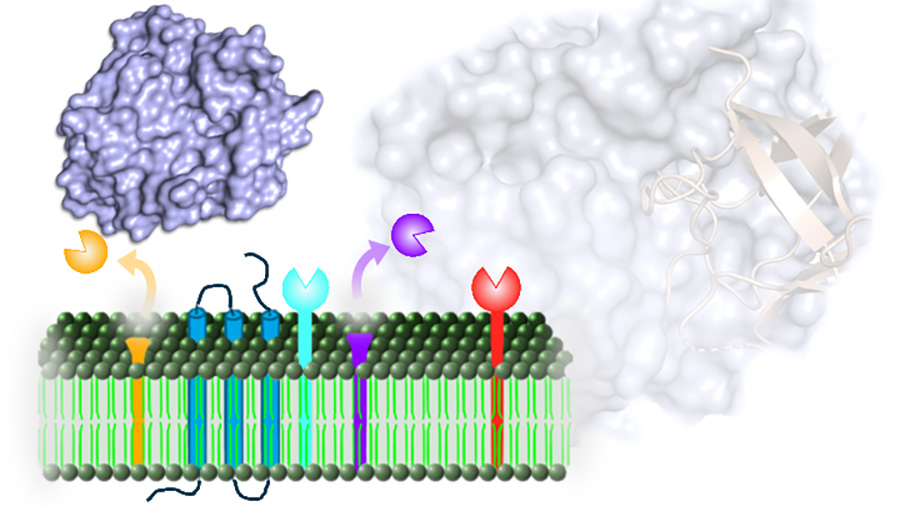 Serine proteases in pericellular proteolysis and signaling
The 2023 virtual meeting on serine proteases in pericellular proteolysis and signaling continues the tradition of the ASBMB special symposium on membrane-anchored serine proteases with the expanded focus on other related serine proteases that function in the pericellular environment. Learn more.
Important dates
Sept. 7: Early registration deadline
Sept. 7: Abstract submission deadline for oral and poster (authors are required to register for the conference upon submission of abstract)
Sept. 25: Deadline for cancelations/refunds (no refunds after this date)
Oct. 31: Regular registration deadline
Q: Tell me about the theme of the meeting.
Blouse: The meeting presents a broad perspective of serine proteases and their catalytic mechanisms. We tried to incorporate talks from industry, the clinical perspective and academia. There's a big focus in the field on things we can translate to the clinic or target therapeutically as well as basic discovery. We hope this means there will be something for everyone.
O'Donoghue: We feel that a two-day meeting focusing on just serine proteases is perfect. I think that the world is sitting up and taking notice of developing drugs against specific serine proteases. During the COVID-19 pandemic, this field has exploded.
Q: How is this different from previous years?
Blouse: We tried to focus on having younger scientists present and interact in the meeting. We tried to balance having seasoned investigators as well as young faculty and selecting talks from the abstracts that come in, which are generally from Ph.D. students and postdocs. In addition to the science, we want this meeting to be a mentorship opportunity for the young crowd.
O'Donoghue: Since Grant and I are very social people, we have a social hour built into our program to get people connected.
Q: What are some of the sessions that excite you?
Blouse: I like the industry-focused talks, but I am also excited about talks on platforms that enable characterization of proteases and substrates. There is a lot of great work on this topic from speaker Paulina Kasperkiewicz (professor of chemistry at the Wroclaw University of Science and Technology). Because in industry, we need to understand the specificity of protease substrates to figure out how to mimic that interaction or make targeted therapeutics.
O'Donoghue: One of the topics that I'm very interested in is developing drugs against specific serine proteases. Grant has been doing this kind of work for a while, but I think, because of the COVID-19 pandemic, the field has kind of exploded. Even nonscientists know a lot more now about targeting proteases.
Our opening speaker, James Janetka (professor of biochemistry and molecular biology at Washington University in St. Louis) will tell us about his work developing COVID-19 drugs that target a serine protease in the host cell.
Q: How did you select your speakers?
O'Donoghue: We were interested in having a good mix of senior and junior faculty member speakers. For example, Matthew Bogyo (professor of pathology at Stanford University) is a very well-established protease researcher. In that same session, we are featuring a young faculty member named Sonya Neal (associate professor of cell and developmental biology at UCSD), and she has really started to make a name for herself.
Serendipitously, we have a nice gender balance just from selecting the best people. It is nice to see that there's a lot of female representation on our speaker list.
Q: Any final thoughts you'd like to share?
Blouse: I think there are a lot of great discoveries and momentum in the serine protease field these days. From the industry perspective, there are a lot of targets that are proteases, either because we want to inhibit them or capitalize on their regulatory ability. I think this meeting is very translational to the clinic, and this work is fantastic for the advancement of science and medicine.
Boris Turk wrote a paper years ago where he claimed that proteases are the quintessential signaling molecule. They are like the body's key light switch.
O'Donoghue: Historically, people have been targeting serine proteases for cancer. But now, like Grant said, people see value in using a protease, that happens to be present in an inflamed tissue or in a cancer, to activate a drug or therapeutic. I see a lot of startup companies in this field right now.
It's exciting to see that in addition to inhibiting proteases, we are now using them as allies. This kind of phenomenon has really doubled the work in the field.
Enjoy reading ASBMB Today?
Become a member to receive the print edition monthly and the digital edition weekly.
Learn more
Get the latest from ASBMB Today
Enter your email address, and we'll send you a weekly email with recent articles, interviews and more.
Latest in People
People highlights or most popular articles