In Memoriam
Remembering Turk and Yamamoto
In memoriam: John Turk
John Turk, a pioneer in mass spectrometry research, a faculty member for more than 40 years at Washington University School of Medicine in St. Louis and a member of the Journal of Biological Chemistry editorial board, died May 26 after a brief illness. He was 73.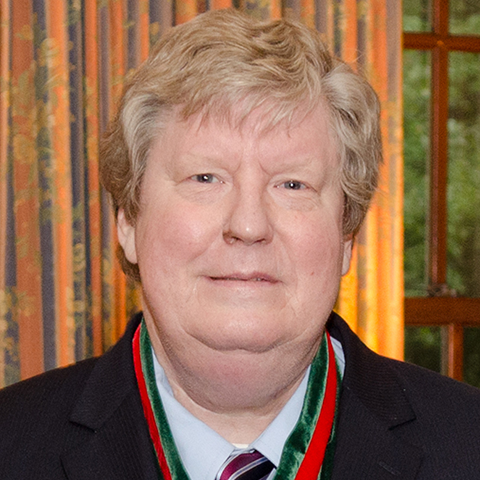 John Turk
Born Jan. 17, 1948, and raised in St. Louis, Turk earned both an M.D. and a Ph.D. at WUSTL before his internship at Billings Hospital at the University of Chicago, residency at Barnes Hospital at WUSTL and a fellowship at Vanderbilt University. For most of his time on the WUSTL faculty, he directed the department of medicine's National Institutes of Health–funded mass spectrometry core facility, supporting researchers who sought to analyze complex molecules associated with human diseases. He was also a clinician and taught toxicology to pathology residents.
In his research, Turk defined key mechanisms of phospholipid signaling that contribute to diabetes. Using tandem mass spectrometry, he determined molecular structures of complex lipids such as phosphatidylcholines. As one of the discoverers of iPLA2b, a phospholipase enzyme involved in insulin secretion and survival of pancreatic beta cells, Turk helped demonstrate that this enzyme is involved in cell proliferation, cell death, membrane biochemistry and medical conditions including infertility, metabolic syndrome, chronic inflammation and neurodegenerative disorders.
Turk was in his third term as a JBC editorial board member. He was an elected member of the American Society of Clinical Investigation and the Association of American Physicians.
Colleagues recall that he gave persimmon bread to faculty and staff every holiday season. Clay Semenkovich, a WUSTL professor, said in an obituary, "He was a great scientist, a devoted teacher and a compassionate mentor who would always stop whatever he was doing to help other scientists."
Turk is survived by his companion, Carol Thompson; ex-wife, Alice Turk; daughter, Amy Turk (Justin Prien); son, Andrew Turk; brother, Jim Turk; and three grandchildren.
In memoriam: Shozo Yamamoto
Shozo Yamamoto, an emeritus professor at the University of Tokushima in Japan and a researcher focused on enzymology and the biochemistry of lipids involved in inflammation, died April 18 in Kyoto. He was 86.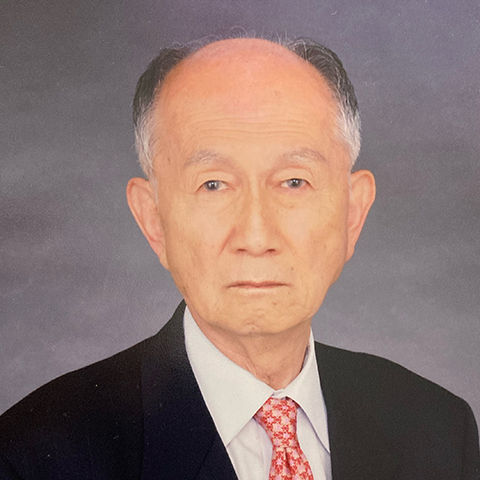 Shozo Yamamoto
Born May 12, 1933, in Osaka Prefecture, he earned an M.D. from Osaka University School of Medicine in 1960, then joined the Kyoto University lab of Osamu Hayaishi, who had discovered the first oxygenase in 1955. In the 1960s, while visiting Sweden, Yamamoto learned about prostaglandin research in Sune Bergström's lab at the Karolinska Institute. He then spent two years focused on steroid biosynthesis enzymes with Nobel laureate Konrad Bloch at Harvard University.
Back in Hayaishi's lab, he began to study enzymes involved in prostaglandin biosynthesis, contributing to the purification and characterization of cyclooxygenase 1. In a tribute in the Journal of Lipid Research, colleagues say that he also contributed to the Ono Pharmaceutical Company's research and development of commercial prostaglandins, many of which can be used today for a variety of medical purposes including inducing labor and treating hypertension.
In 1979, Yamamoto became a professor in the biochemistry department at Tokushima University School of Medicine; over the years, his group contributed to the study of an endocannabinoid lipid known as anandamide, and of inflammation-related transcriptional induction of the inducible enzyme cyclooxygenase 2. After retiring at age 65, he worked at Kyoto Women's University for six years.
Yamamoto served on the editorial board of the Federation of European Biochemical Societies Letters and was a member of the Japanese Society for Chemical Biology, Vitamin Society Japan, Japan Society of Clinical Chemistry and the New York Academy of Sciences.
He married Ikuko Tsubaki in 1963, and they had three children: Toshitaka, Yoritaka and Yukiko. In addition to being a researcher and educator, he loved classical music, travel and history, and he enjoyed playing the piano.
Yamamoto was known for creating a friendly atmosphere with his wit and humor, according to the JLR tribute. "We will never forget his great contribution to lipid biochemistry," his colleagues wrote, "and the irreplaceable time that we spent with him."
Enjoy reading ASBMB Today?
Become a member to receive the print edition monthly and the digital edition weekly.
Learn more
Get the latest from ASBMB Today
Enter your email address, and we'll send you a weekly email with recent articles, interviews and more.
Latest in People
People highlights or most popular articles