Member News
Chu wins educator award; Cech honored; remembering Holmgren
Chu wins educator award from ASIP
Charleen T. Chu, a professor of pathology at the University of Pittsburgh, won the Robbins Distinguished Educator Award from the American Society for Investigative Pathology. The award, named in honor of the late pathologist and textbook author Stanley L. Robbins, recognizes scientists who have made exemplary contributions to education.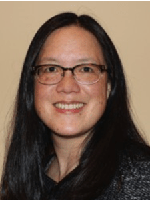 Charleen T. Chu
Chu, a physician-researcher who studies mitochondrial biology and mechanisms regulating catabolic–anabolic responses in neurons, has contributed to education and training in numerous ways.
In 2002, she developed a course for medical and predoctoral students to demystify grant writing and reviewing. With her husband, Tim Oury, she later developed a training program to help pathology residents and fellows transition to independence. Variations of those programs and others she developed have been incorporated into meetings and other professional-development environments. In addition, she has been vice-chair for pathology faculty mentorship and development at Pittsburgh since 2016.
Chu was set to deliver an award lecture, titled "Chemical inhibition of PINK1 degradation confers neuroprotection in culture models of Parkinson's disease," at ASIP's annual meeting in April. However, the Experimental Biology conference, where ASIP, ASBMB and other societies were to hold their annual meetings, was canceled earlier this month in response to the COVID-19 outbreak.
Cech delivers lecture at Lorne Genome Meeting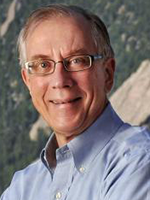 Tom Cech
Australia's annual Lorne Genome Meeting was held in February in a suburb of Melbourne. Tom Cech, a professor at the University of Colorado, Boulder, gave a lecture called "Curious in the nucleus: Cryo-EM of telomeres and rCHIP of chromatin binders."
Cech is best known for discovering catalytically active RNA, better known as ribozyme activity. He has received many awards for the work, including sharing the Nobel Prize in chemistry in 1989 with Sidney Altman. Since that time, Cech has enjoyed a productive career in research. He served as president of the Howard Hughes Medical Institute from 2001 to 2009 but stepped down to focus on research and teaching.
Recently, Cech's research has focused on the activity of long noncoding RNAs in the nucleus.
In memoriam: Arne Holmgren
Arne Holmgren, a senior professor at Karolinska Institutet who was known for his groundbreaking work in the field of redox biology, died Jan. 6. He was 79.
Holmgren was born Dec. 21, 1940, on a farm in Sweden. He studied medicine at Uppsala University and, while a medical student, he joined Peter Reichard's research group. After graduating in 1964, Holmgren moved to Reichard's new lab at Karolinska Institutet. He earned his Ph.D. in 1968 with a study of E. coli thioredoxin, which had just been discovered as a reductant of ribonucleotide reductase. Holmgren spent his career at the institute, where he moved from assistant professor to university lecturer, associate professor and professor. He succeeded Reichard as professor and chairman of biochemistry in 1991 and as director of the Medical Nobel Institute for Biochemistry in 1992.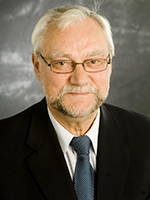 Arne Holmgren
Recognized as a redox pioneer, Holmgren helped establish the study of the reduction and oxidation pathways that occur in all living cells. He discovered and named glutaredoxin, and he determined the structure and function of several members of those glutathione-dependent disulfide oxidoreductases. He was active in cancer research and in the development of antimicrobial treatments, with both of these therapeutic principles focused on the targeting of specific redox pathways.
Holmgren was a member of the Nobel Assembly at Karolinska and of the Swedish Royal Academy of Sciences. He became a senior professor in 2008 but remained an active scientist thereafter, leading a vibrant research group.
Join the ASBMB Today mailing list
Sign up to get updates on articles, interviews and events.
Latest in People
People highlights or most popular articles