ASBMB Annual Meeting
MCP to host proteomics session
The editorial leadership team of the journal Molecular & Cellular Proteomics has chosen three investigators to present their current research during a symposium at the 2020 American Society for Biochemistry and Molecular Biology Annual Meeting in San Diego.
The ASBMB annual meeting at EB has been canceled. This decision comes as COVID-19 spreads, institutions restrict travel and jurisdictions declare states of emergency. Read the letter sent to attendees.
"These are mid-career scientists leading and gaining penetrating discoveries of the workings of biological systems through the tools of molecular proteomics," said Al Burlingame, MCP editor-in-chief and chair of the session.
The session, titled "Exciting Biological Insights Revealed by Proteomics," will be held at 3:15 p.m. on Monday, April 6.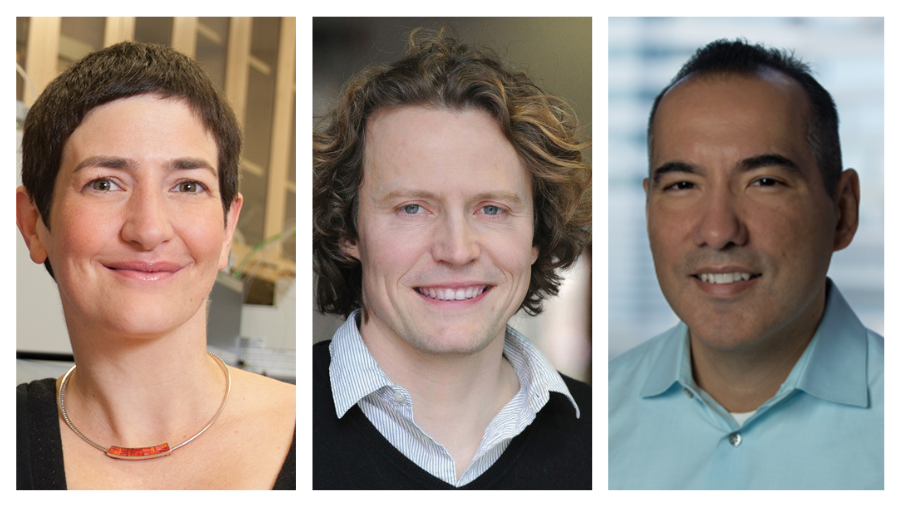 Speakers at the MCP session will be, from left, Anne-Claude Gingras, Matthias Selbach and Benjamin Garcia,.
The speakers
Anne-Claude Gingras is a senior investigator at the Lunenfeld–Tenenbaum Research Institute in Toronto. Her group employs mass spectrometry and a proximity-dependent biotinylation technique called BioID to study protein–protein interaction and spatial localization.
Matthias Selbach is a professor at the Max Delbrück Center for Molecular Medicine in Germany. His group uses mass spectrometry–based quantitative proteomics to investigate proteome dynamics and cellular signaling on a global scale.
Benjamin Garcia
is a presidential professor of biochemistry and biophysics at the University of Pennsylvania. His group studies histone post-translational modifications and systems epigenetics using novel methodologies in mass spectrometry.
Join the ASBMB Today mailing list
Sign up to get updates on articles, interviews and events.
Latest in People
People highlights or most popular articles