Annual Meeting
Exploring cell surface changes in cancer
Jim Wells will speak during the Molecular & Cellular Proteomics session at Discover BMB
Jim Wells' research has spanned biotech, academia and founding a company. He's determined that whatever he does, it doesn't feel like "punching the clock."
Focusing on how cell surfaces change in response to health and disease, Wells uses his seminal work in protein engineering to explore drug development targets through protein mutagenesis.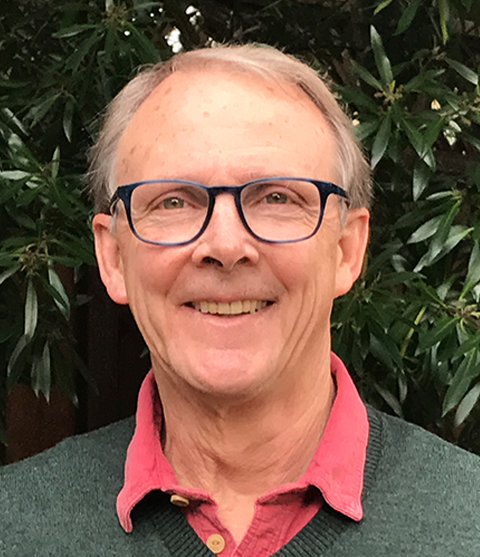 Jim Wells
"It's important to me that my work ticks two critical boxes," he said. "One is that this lab would be a great place to grow as a scientist, and the second is the work has to be fun."
Raised in the San Francisco Bay Area, where he was inspired by enzymology researchers such as Daniel Koshland, Wells went to Washington State University for his Ph.D. to work under Ralph Yount who, he said, "taught me most of the things I know today, especially biochemistry and protein modification."
Eighteen months into his postdoc at Stanford, "I realized I really enjoyed gene structure and function, and this amazing new technology called site-directed mutagenesis was just published," Wells said. "I thought, 'wow, this could be really amazing to apply to proteins.'"
Recombinant DNA studies were at such an early stage that Wells knew he wasn't going to find an academic job to support this research. That's when a friend introduced him to a company at the forefront of applying recombinant DNA for commercial use: Genentech.
At Genentech, Wells and his group engineered the first gain-of-function enzymes, growth factors and antibodies by site-directed mutagenesis. "I thought I'd be there three years to learn the technologies," he said, "and ended up staying 16 years."
Wells went on to start his own company, Sunesis Pharmaceuticals, before he moved in 2005 to the University of California, San Francisco, where he is a professor of chemistry.
Developing antibodies from cancer markers
Jim Wells' work focuses on changing cell surface proteomics in changing cell health and diseases, most notably in cancers. He breaks his research into four projects: What's Up, What's Cut, All in the Neighborhood and Cell Portal.
The What's Up project is centered around new blooms of proteins that appear specifically in cancerous cells, and the lab has recently published a new tool to label these blooms of proteins.
What's Cut looks at the What's Up project with another level of resolution. Here, the team looks at posttranslational modifications, such as glycosylation or proteolysis, tagging those proteins to find out what targets are being modified, and then makes antibodies that can attack those targets; they published recently on targeting RAS-driven cancers.
The All in the Neighborhood project switches gears and studies how protein complexes change on a cell's surface during cancer.
The Cell Portal project examines how entire peptides change between normal and cancerous cells to engineer antibodies targeting cancerous peptide complexes, as the team recently reported in the Journal of the American Cancer Society.
Enjoy reading ASBMB Today?
Become a member to receive the print edition monthly and the digital edition weekly.
Learn more
Get the latest from ASBMB Today
Enter your email address, and we'll send you a weekly email with recent articles, interviews and more.
Latest in People
People highlights or most popular articles