Member News
Song and Luján share TWAS prize; Regev to share inaugural James Prize
Song and Luján share TWAS prize
Erwei Song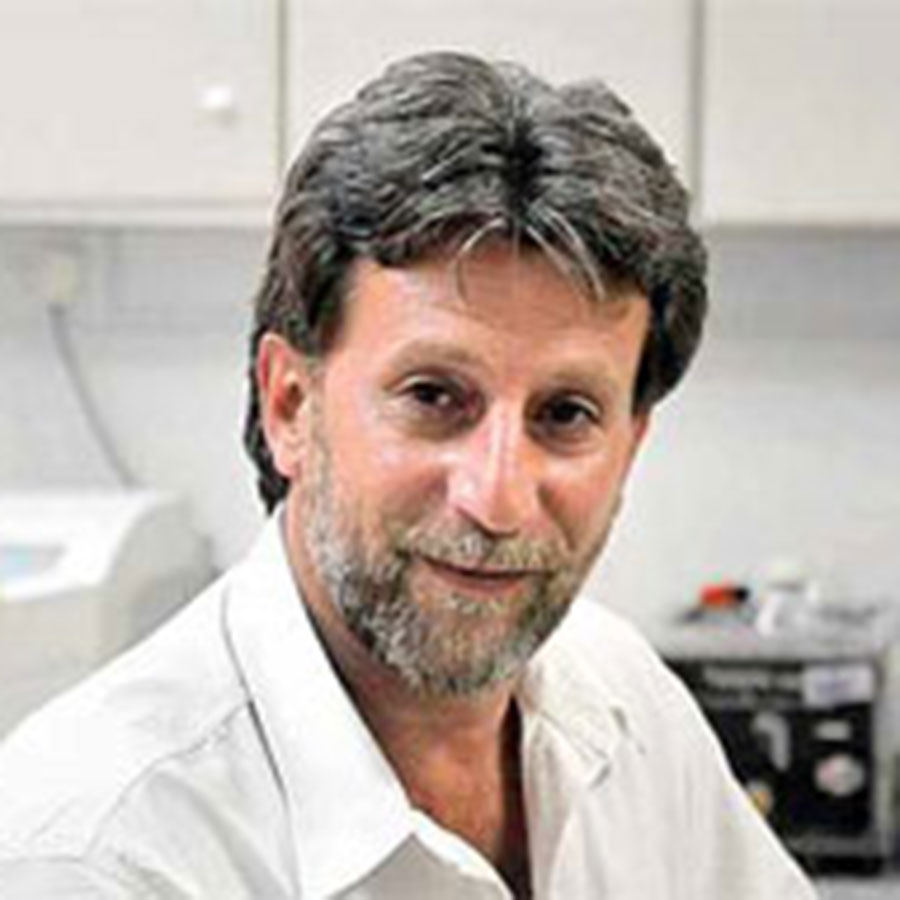 Hugo Luján
The World Academy of Sciences, an organization dedicated to promoting scientific research and scientists in the developing world, has announced its 2021 awards, which recognize outstanding achievements and contributions to science by scientists in the Global South. Two ASBMB members, Erwei Song and Hugo Luján, share the award in medical sciences.
Erwei Song, president of Sun Yat-Sen University Medical School in Guangzhou, China, was recognized for his studies of tumor plasticity. Song, a physician–scientist specializing in oncology, found that tumor plasticity can be regulated by pluripotency-related microRNAs and studies the effects of long noncoding RNAs on cancer metastasis and chemoresistance. He also is interested in how tumor cells and tumor-associated macrophages interact; his lab recently reported that extracellular vesicles containing long noncoding RNAs that pass from macrophages to cancer cells can regulate the tumor cells' biology.
Song trained as a surgeon at Sun Yat-Sen University. He pursued postgraduate medical training at the University of Duisburg-Essen in Germany and postdoctoral research at Harvard Medical School. He became a member of the Chinese Academy of Sciences in 2019.
Hugo Luján, a senior researcher in the faculty of medicine at Argentina's CONICET, or Universidad Catolica de Córdoba, studies the protozoan intestinal parasite Giardia lamblia. Luján discovered that the parasite uses RNA regulation to change its surface antigens, presenting a shifting coat that confounds the immune system. His lab found a way to weaken the protozoa for use as a vaccine by knocking out its microRNA processing machinery, which forces the parasite to express all of its antigens at once and gives the immune system a chance to recognize all of them. His lab is also studying whether variable surface proteins from giardia might be used for oral delivery of other drugs and vaccines, due to their toughness.
Luján received his doctorate at the Universidad Nacional de Córdoba and conducted postdoctoral research at the National Institutes of Health from 1992 to 1997. He returned to Argentina and was for 10 years a Howard Hughes Institute International research scholar. He has received numerous awards, including a Guggenheim Foundation scholarship, a research award from Argentina's Konex Foundation and the Georg–Foster prize from Germany's Alexander von Humboldt Foundation.
Regev to share inaugural James Prize
Aviv Regev
Aviv Regev, executive vice president of Genentech Research and Early Development, will share the National Academy of Sciences' James Prize in Science and Technology Integration with Harvard Medical School's Allon Klein. This is the first year the James Prize is being awarded; it recognizes researchers for contributions that adapt concepts and techniques from outside their own fields, integrating and applying multiple disciplines to solve important problems in science.
The pair is honored for their separate contributions to massively parallel single-cell genomics. Regev, a Howard Hughes Medical Institute investigator until last summer and faculty member at the Broad Institute and Massachusetts Institute of Technology (on leave), developed experimental and analytical tools that drew from biology, computer science and engineering, to pioneer single-cell sequencing. Her research group also showed how to apply these techniques to discover cell types, understand environmental responses and develop cellular atlases that shed light on mechanisms of disease. Meanwhile, Klein was also studying single-cell transcriptomes, applying mathematical approaches to understand cell fate in tissue development and regeneration.
The prize of $50,000, to be divided between Regev and Klein, will be presented in a virtual ceremony at the 158th annual meeting of the National Academy of Sciences. It is named for its donor, businessman Bob James, the former chairman and CEO of the advertising agency McCann Erickson Worldwide.
Join the ASBMB Today mailing list
Sign up to get updates on articles, interviews and events.
Latest in People
People highlights or most popular articles