In Memoriam
Remembering Suttie and Ponka
In memoriam: John W. Suttie
John W. Suttie, a longtime member of the American Society for Biochemistry and Molecular Biology and a former president of the Federation of American Societies for Experimental Biology, died Dec. 21 in Green Valley, Ariz. He was 86.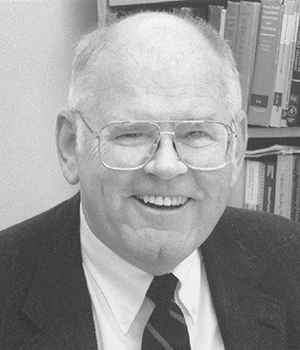 John Suttie
Suttie was an emeritus professor at the University of Wisconsin–Madison, where he earned three degrees — a bachelor's, master's and doctorate — before joining the biochemistry faculty in 1961 and beginning his studies of vitamin K.
"At that time, it was known that the vitamin was essential for normal blood coagulation and was needed for the biosynthesis of several protein factors involved in the blood-clotting cascade. However, there was little information about the functional role of the vitamin or its mechanism of action," a Journal of Biological Chemistry "Classic" article about Suttie's work stated. He went onto elucidate the role of vitamin K as a cofactor in glutamate carboxylation in prothrombin, which was the subject of the Classic. (See Suttie's scientific memoir in Annual Reviews, in which he recalls his studies of the metabolic role of vitamin K and inorganic fluorides as an industrial pollutant.)
Suttie joined the ASBMB in 1967 and served as an editorial board member for JBC in the early 1980s. He chaired the University of Wisconsin's nutritional sciences department throughout the 1990s and was an active member of the American Society for Nutrition into the 2010s.
For the ASN, Suttie served as president of the governing council, editor of The Journal of Nutrition and later the founding editor of the journal Advances in Nutrition. It was through his ASN service that he became president of FASEB and chair of the Experimental Biology conference.
He was elected to the National Academy of Sciences in 1996.
Suttie served on many government and nonprofit boards and committees throughout his career, including the National Research Council's Board on Agriculture and Natural Resources, the Food and Drug Administration's Blood Products Advisory Committee and the Institute of Medicine's Food and Nutrition Board.
Most people know about vitamins A, B, C, D and/or E, but vitamin K slips under the nutritional radar. Yet it is essential for life because it's required for blood to clot normally. Now scientists are now realizing there is more to know about this less appreciated nutrient. Read more.
He was particularly concerned with science policy and funding. According to a FASEB obituary, it was during his presidency that the organization decided to expand its public affairs activities and hire its first lobbyist: "Suttie led the effort that resulted in FASEB's endorsement, for the first time, of a joint advocacy goal for the National Science Foundation in cooperation with the American Chemical Society and the American Physics Society."
Suttie was born in La Crosse to William Vilas Suttie and Emma Rindahl Suttie in 1934. They raised him on a dairy farm, and he attended a one-room school until high school.
Suttie married Leone Stenberg in 1955, and they raised their two children, Joan and Collin, in Madison. According to the family obituary, the Sutties were churchgoers, and John both served on their church council and directed a church building project.
The Sutties bought a home in Arizona before John retired in 2002, and they moved there permanently in 2017.
In memoriam: Prem Ponka
Prem Ponka, a researcher who made major contributions in the study of iron and heme metabolism, died Nov. 3, 2019, while at a conference in Paris, ASBMB Today learned recently.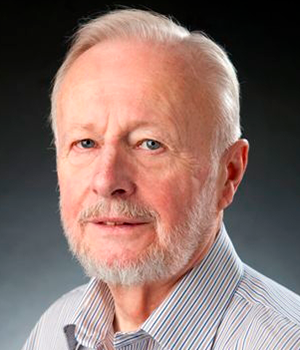 Prem Ponka
Born in Czechoslovakia, Ponka earned an MD in 1964 and a Ph.D. in physiology in 1969 from Charles University, Prague, where he was an assistant professor in the pathophysiology department until 1979. He immigrated to Montreal and resumed his career at McGill University and the Lady Davis Institute at Jewish General Hospital, where he remained as a professor and senior investigator, respectively. He was an active scientist until his death.
Ponka demonstrated that iron uptake is the limiting factor for erythroid heme synthesis. He formulated the hypothesis that iron is directly delivered from endosomes to mitochondria in erythroid cells and discovered a critical role of the heme catabolic enzyme heme oxygenase in erythroid cell physiology. He also developed a new class of cell-permeable iron chelators, which are widely used by researchers in the field.
An active member of the International Society for the Study of Iron in Biology and Medicine, Ponka received that organization's Special Presidential Award for Lifetime Achievement in 2019. He was honored in his native country with the Medal for Merit to commemorate the 650th anniversary of Charles University, Prague in 1998 and the Purkinje Medal from the Czechoslovak Medical Association of J. E. Purkinje in 1975. In 2014, he was elected as a fellow of the Czech Medical Academy, a member of the Federation of European Academies of Medicine.
In addition to an encyclopedic knowledge of the history and personalities of the bioiron field, Ponka had a broad interest in science, history, philosophy and the arts, according to a BIOIRON obituary. He was a dedicated proponent of political and intellectual freedom and tolerance, with a unique sense of humor.
He is survived by his wife, Jitka Ponka; children, David Ponka and Claire Ponka; and grandchildren.
Enjoy reading ASBMB Today?
Become a member to receive the print edition monthly and the digital edition weekly.
Learn more
Get the latest from ASBMB Today
Enter your email address, and we'll send you a weekly email with recent articles, interviews and more.
Latest in People
People highlights or most popular articles