Interview
Meet Roger Colbran
He's an associate editor for the Journal of Biological Chemistry
Roger Colbran at Vanderbilt University became an associate editor for The Journal of Biological Chemistry in September. His laboratory focuses on the functions and regulation of calcium/calmodulin-dependent protein kinase II. The American Society for Biochemistry and Molecular Biology's science writer, Rajendrani Mukhopadhyay, interviewed Colbran to learn more about his scientific interests, his career trajectory from the United Kingdom to the United States, and his work as a JBC associate editor. The interview has been edited for length and clarity.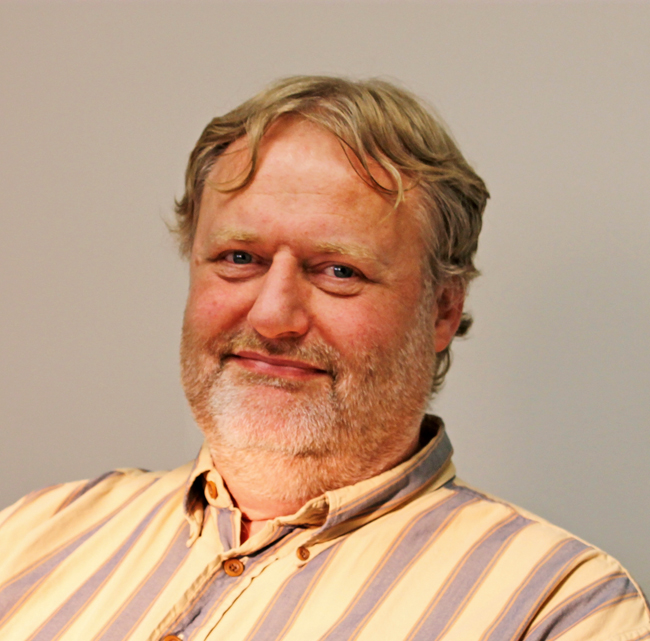 Would you briefly explain what your research group is studying?
Research in my lab is centered on one protein, calcium/calmodulin-dependent protein kinase II, or CaMKII, which is ubiquitously distributed in mammalian tissues and cells. We are working to develop a molecular understanding of the processes that modulate its activity, extending from structure-function analyses of the protein kinase itself all the way through to its interactions with other proteins that control its activity in defined subcellular compartments. Most of our current work is focused on CaMKII signaling in dendritic spines, which are small, postsynaptic compartments of neurons that are critical for both the short- and long-term regulation of synaptic activity associated with learning and memory.
Tell us about your academic background and research training.
I generally enjoyed all STEM subjects throughout my days in elementary and high school. At the time, the educational system in England required students to choose about seven subjects at the age of 14 and then only three at the age of 16 for advanced-level study. I persuaded the school to allow me to take four subjects for A-level studies, and I chose math, physics, chemistry and biology.
I went on to study biochemistry at the University of Bristol. In the first undergraduate year, I studied chemistry, biochemistry and biology, and in the second year I studied chemistry, biochemistry and physiology. My final year was 100-percent focused on biochemistry. This accounts for my relatively one-track scientific mind. I sometimes regret that I missed out on the more balanced education provided by the diversity of the U.S. system.
My interests at Bristol were influenced by ongoing work on mitochondrial transporters and the regulation of the tricarboxylic acid cycle by calcium signaling and a general interest in signal transduction. This was fortified by graduate studies from 1982 to 1986 at the University of Newcastle upon Tyne in Steve Yeaman's lab, which focused on the regulation of hormone-sensitive lipase by protein phosphorylation. We prepared milligrams of purified protein from fat, which was not a pretty sight and meant sometimes a traumatic trip to the local abattoir!
For my postdoctoral studies, I wanted to get back to calcium signaling — and also work on more abundant and soluble proteins! In 1986, I was fortunate to have the opportunity to join Tom Soderling's lab at Vanderbilt Univesrity not long after the identification and purification of CaMKII from a variety of tissues. I was very pleased to be able to work on the enzymology of a protein that could be purified in five to 10 times larger quantities than hormone-sensitive lipase and from only about 50 grams of brain rather than from kilogram quantities of bovine fat! The availability of substantial amounts of purified protein was key to our success, because the work predated the widespread availability of cDNA to express large quantities of protein in heterologous cells.
This was an exciting time, because similar work on basic regulatory mechanisms of CaMKII was being done in parallel in the labs of Mary Kennedy, Paul Greengard, Howard Schulman, Paul Kelly and others. Our combined efforts identified key biochemical mechanisms that suggested CaMKII can serve as some sort of so-called "memory" molecule, an idea that has since become well established through the work of probably over a hundred labs. A final piece of good fortune during my postdoctoral training was that Tom Soderling was recruited to the Vollum Institute when I was beginning to look for an independent position, creating an opportunity for me to stay at Vanderbilt.
Did anything occur, in a milestone sort of way, that made you choose science as a career?
My high-school biology teacher, Mr. Slater, probably had the biggest impact on my career direction. I was particularly fascinated by the idea that shining sunlight on a leaf resulted in the synthesis of sugars, storing energy, and that this energy was liberated by respiration. I think that this inspired a general interest in the interface between biology and chemistry that continues to this day.
During grad school and/or postdoc, did something especially impress you to choose the path you took in research?
The thing that probably had the single biggest impact on my career path has been the discovery of the relatively unique regulatory properties of CaMKII. This led me down a fascinating path into neuroscience — trying to understand the molecular events that regulate excitatory synapses, learning and memory.
What does it mean to you, on a personal level, to be an associate editor for JBC? What was your reaction when you were asked to be an associate editor?
I was deeply honored to be asked to serve as an associate editor, although a little wary of the possible time commitment. I certainly had developed a deep respect for the editorial process and the associate editors who had handled my papers over the years. I was very gratified to be asked to give back to the journal and help continue the JBC legacy.
How is the new role going so far? Have you been surprised by anything during your tenure with JBC?
By publishing over 20 papers in the JBC during my career and serving on the editorial board, I thought I had a pretty good idea how the journal worked. Having been on the job for a couple of months, I can say that I have been quite surprised how little I actually knew! The biggest adjustment has been the fact that there is a nearly daily arrival of email messages and new assignments, meaning that JBC work needs to be done almost every day. I also feel a strong obligation to turn things around quickly after they land on my desk, having experienced the editorial process from the author's perspective so many times. This is rapidly becoming easier and, I think, more efficient as I become more comfortable with the process and the BenchPress submission system.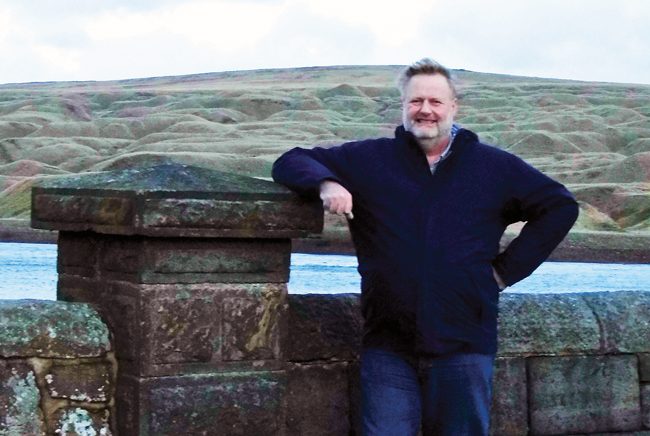 What do you do outside of the lab? Hobbies? Do you have any advice for balancing life in the lab with life outside of the lab?
A good work-life balance is very important to me, as it should be to anyone, although I think different people have different set points as to what is a good balance. My work has been balanced by family time, which has always been important to me and has probably been my biggest diversion. It has certainly saved my sanity on those occasions when critiques of grant applications or manuscripts have been not quite as positive as one would like. I have always enjoyed vacations or just taking a day to go hiking in local parks. A key part of my daily ritual for many years has been the mental relaxation of taking my dog for a walk in the park. I also enjoy working on any number of DIY or yard projects and, when I get the chance, a game of golf.
For scientists in training, do you have any words of wisdom or a favorite motto?
I think science will always be fun if you follow your instincts and interests. If you are going to do an experiment, do it right and with the right controls, and don't wait until tomorrow to do it unless absolutely necessary.
Enjoy reading ASBMB Today?
Become a member to receive the print edition monthly and the digital edition weekly.
Learn more
Get the latest from ASBMB Today
Enter your email address, and we'll send you a weekly email with recent articles, interviews and more.
Latest in People
People highlights or most popular articles