Student Chapters
Student Chapter president sees value in campus groups
When Victoria Mak joined the American Society for Biochemistry and Molecular Biology Student Chapter during her freshman year at St. Louis University, the group had been active for a few years but was small, unchartered by the university and limited to the medical campus.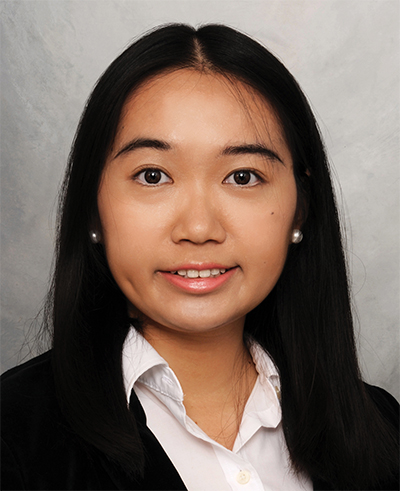 Victoria Mak, president of the ASBMB Student Chapter at St. Louis University, says balancing academics and extracurricular activities has enriched her college experience.Courtesy of Victoria Mak
Thanks to the work of Mak and others, the chapter now has more than 50 members and a presence on the main campus. The group is chartered by SLU and hosts numerous speakers, workshops, and outreach and social events.
Mak is now a senior, and she doesn't like to sit around. She's involved with multiple honor societies and student groups at SLU, and she studies ballet. As she looks back over her undergraduate career, one of the things she's most proud of is her role in the thriving ASBMB Student Chapter.
As a freshman, Mak was drawn to the chapter because of its basic science focus and the friendliness and approachability of its members, she said. She wanted to get the chapter chartered because she could see the value ASBMB provided.
"I thought we offered more to the students than we could really show," she said. If the chapter was chartered, "so many more students would be interested; if we were chartered, then we could reach (them)."
So Mak, a few other motivated students and the group's faculty advisor, Dr. Uthayashanker Ezekiel, began the process. They started by demonstrating that the ASBMB chapter was unique, had members and really offered something. More than a year and several committee votes later, they were fully chartered and had the resources of SLU behind them. Such groups on campus are important, Mak said, because they "allow the attendees to bring out the best in themselves."
The SLU ASBMB chapter hosts an annual Day in the Clinical Laboratory when local high school students visit to learn and perform lab techniques to complete a case study. SLU students and faculty volunteers run the free event, Mak said, and the high schoolers also can get advice from Doisy College of Health Sciences faculty on college applications and other learning opportunities for area students interested in scientific careers.
Mak is an investigative and medical sciences major, which she hopes will prepare her well for medical school. She loves the problem solving and troubleshooting required in research and gets satisfaction from figuring out why a protocol didn't work as expected.
Outside of biology, Mak loves languages and the way they allow her to interact more deeply with people she meets when traveling. At home in Hawaii she speaks English and Cantonese. In school she has become fluent in French, Mandarin and Japanese as well. She co-founded a Hawaii student club at SLU.
These days, you'll likely find Mak on the move somewhere on campus — dancing, pipetting, organizing an event for ASBMB members, starting a new group to fill a need on campus or maybe even studying for her classes.
The best part of college so far for Mak?
"Being able to balance academics and extracurriculars," she said. "I love using them interchangeably to make my experience richer."
Enjoy reading ASBMB Today?
Become a member to receive the print edition monthly and the digital edition weekly.
Learn more
Get the latest from ASBMB Today
Enter your email address, and we'll send you a weekly email with recent articles, interviews and more.
Latest in People
People highlights or most popular articles