Stroopwafels
This week's staff picks
Whether you lean red, blue or purple, this week has been a national nailbiter. Looking for some distractions? How about making the best of pumpkin guts, an out-of-this-world TV series and some soothing essays on food? Here's what our staff has been doing this week.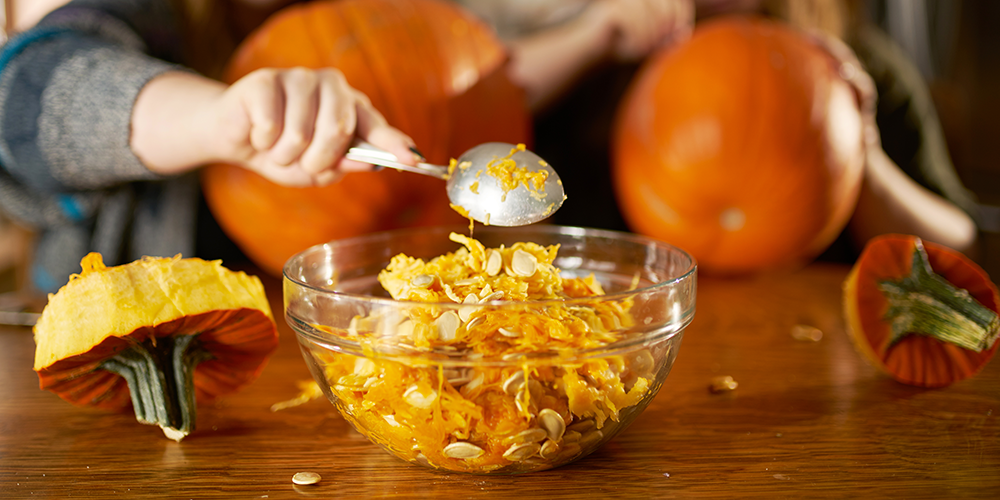 28 Things You Can Do With Pumpkin Guts (Michelle Swift, Brit + Co)
I was trying to find the best way to get the most out of my jack-o'-lantern this season. I usually roast the seeds, but never have a purpose for the guts! This article provides instructions on how to make a pumpkin puree and plenty of recipes using it. I ended up making a body scrub for myself and a delicious pumpkin loaf for my roommates. I saved this list on my Pinterest in hopes of indulging my family with plenty of pumpkin desserts for Thanksgiving.
— Stephanie Paxson, diversity and undergraduate education coordinator
---
Away (Netflix)
My partner and I are really enjoying this story of an astronaut who heads an international team on a mission to Mars, and the family she leaves behind. I found the high-stakes challenges the astronauts (and taikonaut and cosmonaut) encounter reminiscent of "The Martian," while the dramas of a cramped team trying to do what it came to do, and a family split by an ambition that both parents share, add emotional resonance.
I can't say I get why Netflix chose to renew the extraordinarily campy competent-yet-conflicted-mom-in-space drama "Another Life," but end "Away," which imagines a similar situation with relative restraint on the sci-fi tropes. Even if it didn't impress the critics, I recommend "Away," especially if you're missing loved ones this fall.
— Laurel Oldach, science writer
---
Home Cooking (Laurie Colwin, Penguin)
In an extremely stressful year, this week has been off the charts. I've been trying to avoid stress eating (my goal is to come out of the pandemic no bigger than I entered it), but I find it soothing to read about food. And one of the best food writers has to be the late Laurie Colwin, who humanized the glossy pages of Gourmet magazine for many years with her cozy essays about cooking. More than 30 of those essays are collected here (there's also a follow-up collection, "More Home Cooking"), and I have been curling up with them since Tuesday, trying to calm my rattled brain. Colwin is funny, wise and down to earth. I don't agree with her on everything (we part ways on salt-free cooking), but reading her is like having a special kitchen friend. And her recipes are, on the whole, easy and tasty.
— Comfort Dorn, ASBMB Today managing editor
Join the ASBMB Today mailing list
Sign up to get updates on articles, interviews and events.
Latest in Opinions
Opinions highlights or most popular articles