Stroopwafels
This week's staff picks
Every week, the ASBMB staff shares what we've been reading, listening to, watching and doing. As we all weather the COVID-19 pandemic and our new normal of social distancing, we look for ways to cope, connect and entertain ourselves.
---
My new favorite leggings (American Eagle)
Leggings and yoga pants. I wear them a lot these days. I have a pretty extensive collection since getting into yoga last year and figured that quarantine was the perfect time to update that section of my wardrobe. A lot of options and price ranges are available. Depending on the brand, yoga pants can cost up to $98! After some trial and error, I found a style that I really liked, so I thought I'd share it here. It's the "Aerie Play Pocket High-Waisted Legging" by American Eagle. They're structured, flattering, available in different lengths and come in lots of neat colors. They're comfy and go great with cozy sweatshirts, favorite old T-shirts and oversized sweaters. American Eagle often has sales, and I like their rewards program. Do you have a favorite style of leggings? I'd love to hear! Tweet me @allisonfrick.
— Ally Frick, multimedia and social media content manager
---
The Tao Speaks: Lao-Tzu's Whispers of Wisdom (illustrated by Tsai Chih Chung, translated by Brian Bruya, Anchor Books)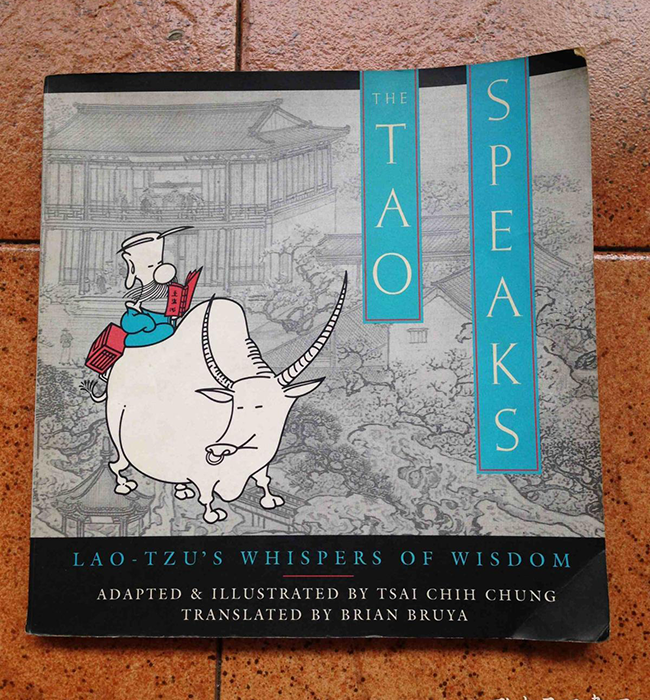 One of the perks of parenthood I've come to really enjoy is the reading of bedtime stories. As the one (mostly) in charge of reading the words, I routinely ignore the illustrations that bring many of the stories to life. But luckily for me, there's that index finger borne of a child's inquisitive mind. It unfailingly points out details in the drawings, forcing me to pause and pay attention and more fully absorb them. Enter my wife's fortuitous discovery of a cartoon book for young and old titled "The Tao Speaks: Lao-Tzu's Whispers of Wisdom." Not easy reading just before bed one might think, but it brought me some valuable insights (mainly thanks to that persistent finger).
A few years back, I read a text-only version of the Tao Te Ching, and it left me bewildered and flummoxed. This fairly short work is considered one of the foundational text of Taoism (or "Daoism"), a philosophical strain originating in China some 2,000 years ago. It's meant to shake up our familiar concepts of forms and ideas and question their solidity and permanence. Being enamored of precise and solid meaning of words, I missed this point. Now, reading some capsules of these philosophical teachings alongside some delightfully simple illustrations, I could finally grok why "The Dao can't be spoken" (that's what the pictures and the pointing finger are for ...).
— Martin Spiering, technical editor for the Journal of Biological Chemistry and the Journal of Lipid Research
---
Millions stuck at home with no plumbing, kitchen or space to stay safe (Laura Ungar and Elizabeth Lucas, Kaiser Health News)
I would hope that most of us already have considered many of the points raised by this Kaiser Health News analysis of census and housing data, but I still think it's worth sharing. In short, a great number of people in America live in housing that lacks running water to use for hand-washing, a kitchen for meal preparation, or enough space for isolating the sick. While most are in rural regions, people in cities lacking affordable housing are vulnerable too. The part of the story that killed me: A 70-year-old with no indoor plumbing walks half a mile to the Walmart to use the bathroom and wash up.
— Angela Hopp, director of communications
---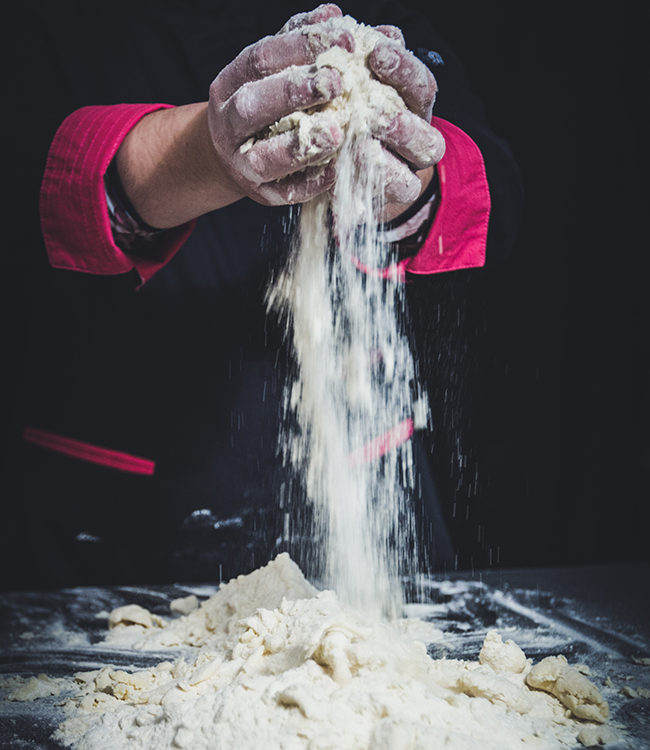 Jordane Mathieu on Unsplash
Americans have baked all the flour away (Amanda Mull, The Atlantic)
I grew up baking with my mother. From my grandmother's everyday cookies to St. Lucia buns each December, baking was as much about sharing our family history as it was about the end product. Over the years, I have continued to bake family recipes and search for new favorites, but when time is limited, this hobby of mine goes dormant. While staying at home these last several weeks, my love of baking has resurfaced. I often focus on the techniques or final ingredients that make each recipe unique, so this article was a helpful reminder to pause and consider one of the essential ingredients: flour.
— Kirsten Block, director of education, professional development and outreach
---
Games to play online, Nia Los Angeles
If your regular videoconference hangout with friends or family is both keeping you sane and starting to drive you crazy as you struggle to make interesting conversation when nothing in your life has changed, maybe you need to shake it up with a game or two! I don't know who Nia Los Angeles is, but he/she put together this list of games you can play through a web browser, and it's seriously comprehensive. You can even sort the list based on how many people you're playing with and the age of your youngest player! I only wish I'd known about this a month ago.
— Laurel Oldach, science communicator
---
The Walk (Naomi Alderman, Panoply)
Up until I developed some arthritis in my hip, my preferred mode of exercise was daily walking. Not on a treadmill (ugh), but outside wherever I happened to be living or staying. I spent a couple of years living on the road, and I really enjoyed getting to know my temporary homes on foot. Usually, I like ambient sounds when I perambulate, but when I've been in the same place for a while and the walks get repetitive, I'll turn to podcasts. This one is designed to be listened to while walking. It turns you, the listener, into a character in a thriller; after a terrorist attack, you have to carry a mysterious package across the Scottish countryside from Inverness to Edinburgh. Though it was released a couple of years ago, The Walk has a post-apocalyptic vibe of uncertainty that feels very timely right now. As soon as I get my hip fixed, I might try this adventure again.
— Comfort Dorn, managing editor, ASBMB Today
Join the ASBMB Today mailing list
Sign up to get updates on articles, interviews and events.
Latest in Opinions
Opinions highlights or most popular articles