Essay
The life of an international postdoc
Arriving in St. Louis, Missouri, from India in 2018, I faced multiple challenges. From acclimating to a new culture to understanding a unique accent and learning Fahrenheit-to-Celsius conversion, daily life included a steep learning curve. The most challenging aspect, however, has been the incessant immigration rules and regulations.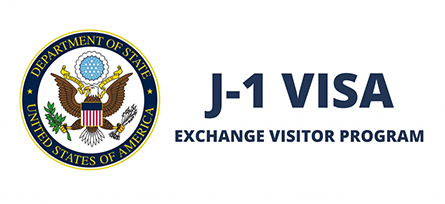 Visa woes
My university, like many research institutions in the United States, hires international postdocs, or IPs, on the infamous J-1 exchange visitor visa, which is administered by U.S. Citizenship and Immigration Services. The J-1 requires home-country residency, and waiving this requirement can take years and tons of paperwork. To obtain this waiver, the candidate needs no-objection certificates from their home country, their family and the U.S. Department of State. Given the present pandemic conditions, the entire process can take two to three years, if not more. A candidate who fails to obtain this waiver within five years of their arrival must leave the U.S. immediately.
My waiver has been stuck with the State Department for several months; I've received no updates even though I paid $120 to have my application processed. This is stressful but unsurprising. For senior Indian postdocs in the U.S., such delays and wait times have become the norm, so much so that no one bats an eyelid anymore.
J-1 scholars can work only at not-for-profit institutes and universities. When I was stuck in a toxic lab environment in the early days of the pandemic, the only options available to me were jobs in other research labs. However, the pandemic had revealed the ugly side of academia; I've found that supportive principal investigators are the exception and not the norm.
I took a chance and applied to the few labs looking to hire a postdoc in the midst of furloughs and hiring freezes. Fortunately, I ended up in a lab that does awesome science and has an understanding work culture. Many of my former co-workers were not as fortunate and ended up moving from one toxic lab to another.
One good thing about a J-1 is that dependents of the visa holder can apply for a work permit in the U.S. While the work permit application fee is quite steep ($400), having a job and an identity in the U.S. independent of their spouse can be liberating for a dependent both emotionally and financially. No other academic visa category (H-1 or O-1) acknowledges dependents.
Navigating unexpected obstacles
J-1 regulations can be scary and restrictive, but like most academic immigrants, I was prepared for such bureaucratic hurdles. However, I was not prepared for the limits my noncitizen status placed on career-enhancing opportunities, namely the lack of available career development awards. Most funding opportunities for early-stage researchers require applicants to have U.S. citizenship or permanent residency. The only National Institutes of Health career development grant I am eligible for is the K99/R00 Pathway to Independence Award, one of the most competitive for early-career researchers.
K99/R00 applicants must have less than four years' postdoctoral experience at the time of application, which presents a challenge. Most international academics move to the U.S. to enhance their CVs and scientific skill sets, and most are behind their American counterparts in their publication profiles, ability to work with cutting-edge technology and network of collaborators. It is extremely rare for an IP to have an academic profile comparable to an American postdoc in the early stages of their post-Ph.D. career. In my four years in the U.S., I personally have known of only one IP who bagged the K99/R00 award.
To gain parity with those who have Ph.D.s from institutions in the U.S., many IPs need a lot more than the five years allotted by the NIH as early-career trainees. This includes both time spent working in the lab and time spent working around the above-mentioned visa obstacles. By the time an IP has surmounted all the technicalities and difficulties, they have been a postdoc too long to apply for the K99/R00.
Almost all IPs are stressed out by their uncertain future. With visa problems and the lack of good funding opportunities, most have to accept staff scientist positions. Their workload stays the same as when they were postdocs, and their salary may or may not increase; however, with this job title, they cannot apply for early-career awards. A few lucky IPs get promoted to pre-faculty instructor positions.
Survival strategies
A scientist is nothing if not a troubleshooter. To stay (and flourish) in academia with limited external support, many IPs take the extended lab stay in their stride and work toward enhancing their academic achievements and skill sets.
One perk of working in a U.S. university is the chance to hone soft skills that can make an IP more employable. I participated in trainee-run activities and groups on campus. I wrote a blog on science policy for ProSPER, edited scientific manuscripts for InPrint and even applied to the on-campus biotech consultancy BALSA. These opportunities improved my overall postdoctoral experience at Washington University in St. Louis and made me think about nonacademic career choices.
My employer, WashU, promotes exceptional postdocs to faculty-level instructor positions. Such a promotion gives an IP experience in the managerial aspects of academic research and allows them time to apply for citizenship. These appointments usually end with the IP landing a full-time assistant professor role.
So what defines success?
For some, academic success might be a high-impact publication; for others, it can be landing a tenure-track position. For IPs, the definition of success is more complicated. Success for me would be finishing a fruitful postdoc before I move on to a position in science communication. Many IPs consider getting their green card a mark of success; they no longer need to hold a work visa or worry about relying on the whims of their employer. As for me, it will be a while before I can reap the benefits of permanent residency in this country.
I believe the U.S. research community needs to include IPs in discussions of any future policy changes. International academics are law-abiding taxpayers who make up a large part of the workforce at U.S. universities. In the absence of efforts to improve their experiences, U.S. research will lose extraordinary scientists to other developed nations.
Enjoy reading ASBMB Today?
Become a member to receive the print edition monthly and the digital edition weekly.
Learn more
Get the latest from ASBMB Today
Enter your email address, and we'll send you a weekly email with recent articles, interviews and more.
Latest in Careers
Careers highlights or most popular articles