Blotter
ASBMB recommends policies for ushering in new science and tech
In letter to NAM, society emphasizes importance of harnessing interdisciplinarity, building public trust, being nimble, eliminating bias and modernizing workforce development
The American Society for Biochemistry and Molecular Biology sent a letter to the National Academy of Medicine on Aug. 10 advising the Committee on Emerging Science, Technology and Innovation on the development of a collaborative governmental framework for assessing the potential societal benefits and risks of emerging science, technology and innovation in health and medicine.
The society was motivated to submit a response to the committee's call for input because it is hard to legislate about new technologies when little is known about their potential societal impacts. Policymakers often can't effectively regulate technologies until after they've come to market, at which point negative are already realized. This predicament is known as the Collinridge dilemma.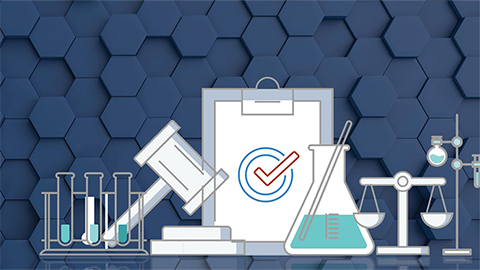 Take, for example, genetic sequencing. In its early days, it was used in biomedical research and medical diagnostics. Today, consumers and other professionals, such as those in law enforcement and entertainment, can rapidly and affordably gain access to genetic information. It is difficult for any single government agency to fully regulate the technology.
In short, the ASBMB told the committee that (1) short-term and long-term societal impacts of new science and technology must be considered, (2) public trust of scientific and medical advancements must be unwavering, and (3) gaps in the federal process of assessment and regulation must be filled.
Considering societal impacts in the first place
While it's impossible to prevent the Collinridge dilemma, it is possible to minimize the ramifications of it.
The ASBMB told the committee that it supports the use of short- and long-term societal impact studies "and working across disciplines to understand the potential effects of technologies on everyday living."
There is no downside to scientists and technologists collaborating with experts in the social sciences, law and humanities. While it is not necessarily a widespread practice, that is changing. The One Health approach by the Centers for Disease Control and Prevention, for example, draws on expertise across disciplines and in different sectors to improve health outcomes.
The society wrote: "(I)ncorporating societal impact studies would go a long way in ensuring equity."
Building and reinforcing public trust
Scientific advances and new technologies are usually developed with the goal of mitigating one or more societal challenges. However, public distrust can hinder their adoption.
Consider COVID-19 vaccine hesitancy and resistance. Several populations refused the emergency-authorized shots due to personal beliefs, historical misconduct by scientists and health officials, and, most importantly, misinformation and disinformation.
The ASBMB urged the committee to incorporate strategies to build trust in scientific discovery by incorporating science literacy in K–­12 education, combatting disinformation in the digital world, and teaching scientists how to communicate with the public and act as stewards of scientific information meant for public consumption.
Fixing the federal process
The ASBMB also raised concerns about three critical gaps in the current federal process for the committee to address in its framework.
When COVID-19 emerged, the biomedical enterprise did not have the flexibility it needed to redirect scientific efforts to the SARS-CoV-2 virus until the federal government created new, fluid funding opportunities. That failure "underscores how important it is to have funding set aside for unexpected and nascent science and health–related issues," the society wrote, adding that "the federal government must have mechanisms ready to be activated when issues emerge."
The society also called attention to unconscious bias against funding lesser-known labs and/or emerging research institutions, especially for high-reward, high-risk projects. It wrote that "addressing this flaw in the current system of governance will significantly increase the innovative potential of the American research enterprise."
In 2019, the National Institutes of Health Advisory Committee to the Director illustrated the bias toward research-intensive institutions, finding that more than half of all high-risk, high-reward awards were given to top-tier research institutes. The NIH committee also recognized there was a lower representation of historically marginalized populations among high-risk, high-reward funding awardees due to very low application rates from women and underrepresented minorities and offered suggestions to address the problem.
Finally, the society called for a more "modern model" for workforce development that would capture the opportunity, variability and responsiveness of contemporary science, technology, engineering and math careers. It emphasized that the model should "embrace the diversity and experiences of workers" and "contain a multitude of on-ramps for talent." Modernization in STEM workforce training will improve the innovation and collaboration of scientific endeavors in the future.
Improving policymaking
The National Academy of Medicine committee was established in 2020. Its members are scientists, physicians, public health experts, ethicists and social scientists.
In June of this year, the president of the academy, Victor J. Dzau, and two others wrote in the New England Journal of Medicine: "New technologies in health and medicine may not be fundamentally causing structural inequality, and they alone cannot solve this societal problem. However, the shared goal of improving human well-being that undergirds associated government funding, regulation, and oversight and professional commitments creates a responsibility not to exacerbate such inequities and to ameliorate them whenever possible."
At a committee listening session on the use of artificial intelligence in medicine in August, Herman Taylor, a professor at Morehouse School of Medicine, emphasized that it is critical to involve a wider and more diverse set of stakeholders when developing or informing the principles that will guide the implementation of cutting-edge technologies.
"It is really important to consider issues of stakeholders. If we look across the landscape of the entities and individuals involved in advancing machine learning and artificial intelligence, we find an impressive deficit — a deficit of diversity," Taylor said. He stressed that this deficit is a fundamental problem that won't be solved overnight.
In its letter to the academy, the ASBMB reiterated of the importance of investing in the curiosity-driven research that underlies almost all advances yielding societal benefits, stating that "without reliable, sustainable funding for basic scientific research, the pillars of innovation are weak."
Read the ASBMB's full letter here.
Enjoy reading ASBMB Today?
Become a member to receive the print edition monthly and the digital edition weekly.
Learn more
Get the latest from ASBMB Today
Enter your email address, and we'll send you a weekly email with recent articles, interviews and more.
Latest in Policy
Policy highlights or most popular articles