Interview
'Your diagnostic is only as good as what you understand about a disease'
5 questions with Renee Yura
Pfizer diagnostic expert Renee Yura oversees diagnostic test development that helps target drugs to the people who will benefit most from them — and this year she has been hard at work supporting Pfizer's COVID-19 response. Yura, who recently joined the American Society for Biochemistry and Molecular Biology Membership Committee, carved out some time to tell ASBMB Today about her work. This interview has been condensed and edited.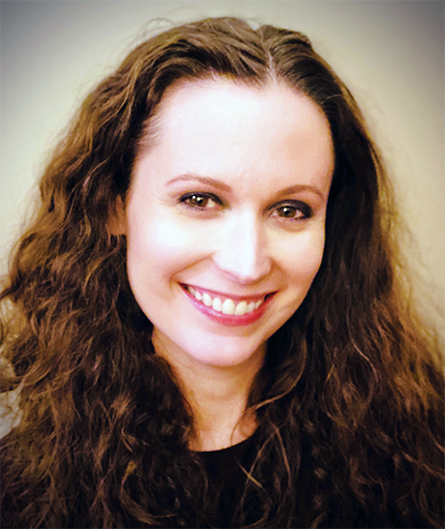 Name: Renee Yura
Current position: Director, nononcology diagnostics, Pfizer
Degree: Ph.D., Pennsylvania State University School of Medicine, 2008
First job outside of academia: Scientist I, Johnson & Johnson
Favorite molecule or protein: Meprin, which reminds her of graduate school. "It's funny that you could have nostalgia for a protein."
What do you do as a team lead in diagnostics?
We are responsible to meet diagnostic needs for different drug programs at Pfizer. Personalized medicine has become more and more common; if you develop a drug that will only work for certain patients, you need a diagnostic test that will reliably identify those patients. When a test is considered essential for the safe use of a drug, it's called a companion diagnostic, and how it's developed is really important. It has phases similar to the drug development process
Do you often simultaneously develop a test and a therapy?
That's the ideal path for a companion diagnostic. Ideally, when you take a drug into a first-in-human study, you have an idea of the biomarker you'd like to translate into a diagnostic and a guess about how much of it you need in someone's serum for them to respond properly to a drug. That's a hypothesis you'll go in with, and then you see if it holds true as you generate clinical trial data.
Is there a project that you're especially proud to have worked on?
Anytime anything comes to market, it's super exciting — for every one thing that comes to market, there are five that don't.
One thing that I was really excited to work on early in my career was developing a polymerase chain reaction panel for several respiratory pathogens. Now, in the age of SARS-CoV-2, that serves me well. Pfizer has a range of work going on in the vaccine and treatment space, and it's critical to understand the quality metrics around the diagnostics on the market right now.
I've heard people say COVID-19 diagnostics don't work. A lot of them actually should work very, very well; the thing is, your diagnostic is only as good as what you understand about a disease. If you're collecting the wrong sample, or collecting it too early or too late, the best diagnostic test in the world might give an incorrect result.
What got you interested in diagnostics?
I got into it by chance. I graduated in 2008 — the economy was horrible at that time. I kept applying for jobs and thought, "What's wrong with me?" because no one was biting.
Through a friend of a friend, I heard about a three-month contracting position at Johnson & Johnson. I just jumped at it. I mean, I would have taken a job scrubbing the floors at Johnson & Johnson! The three-month contract turned into a one-year contract, which turned into a permanent position. It happened to be in the diagnostics department.
Anything you wish you'd known about working in industry?
People don't realize that there are a lot of ways to be close to the science without having to do the science. You can do patient advocacy, or commercial work, or you can get a law degree and then do patent law for a pharmaceutical company. I didn't know that 90% of those jobs existed until I moved into industry. I think if people had access to that information earlier, it would help them plan better.
Enjoy reading ASBMB Today?
Become a member to receive the print edition monthly and the digital edition weekly.
Learn more
Get the latest from ASBMB Today
Enter your email address, and we'll send you a weekly email with recent articles, interviews and more.
Latest in People
People highlights or most popular articles