Announcement
Ten Sewer scholarships announced
Meet the 2021 recipients of this ASBMB diversity award
The American Society for Biochemistry and Molecular Biology's Marion B. Sewer Distinguished Scholarship for Undergraduates has doubled its reach this year.
The ASBMB's Minority Affairs Committee created the Sewer scholarship in 2016 to support students who excel academically and are dedicated to enhancing diversity in science. This year the MAC and the Student Chapters Steering Committee were able to select up to 10 undergraduate students instead of the usual five to receive up to $2,000 toward tuition, thanks to a donation to the scholarship fund from New England Biolabs.
The scholarship honors Marion B. Sewer, who was an ASBMB member and past chair of the Minority Affairs Committee when she died in January 2016 at age 43. Sewer was a principal investigator on projects devoted to increasing participation among underrepresented minorities and furthering student training. She also wrote about issues that URM scientists face, such as impostor syndrome. Sewer's work reflected her commitment to diversity and inclusivity of underrepresented minorities in science, technology, engineering and mathematics.
2021 recipients
The latest 10 recipients of the Sewer scholarship share their personal goals and how they promote diversity. Their statements have been edited.
Alyssa Cortes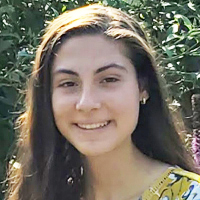 Alyssa Cortes
Cortes plans to attend medical school after graduating with a BA in molecular biology and biochemistry from Wesleyan University. She is uncertain where she will complete her residency, but she is leaning toward pediatrics or emergency medicine, or even both. Following residency, and possibly a fellowship, Cortes plans to work in a hospital setting. She also plans to take multiple trips throughout her training and career to underserved countries to share her medical knowledge in village clinics. She particularly wants to go to South America and Caribbean islands to connect to her Hispanic roots.
Cole Davis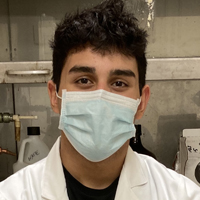 Cole Davis
Davis is a rising senior at Duke University with a double major in chemistry and neuroscience and a minor in biology. After graduating, he plans to take a gap year and then apply to medical school to become a physician. As a young scientist, he understands the importance of research and appreciates how the scientific method can contribute to the field of biomedicine, so he plans to continue research throughout his career, depending on what medical specialty he pursues. His current interests include pharmacogenomics, clinical genomics and improvement of both life span and health span. Eventually, he hopes to find himself at the forefront of integrative biomedicine, conducting patient-focused research.
Emily-Claire Duffy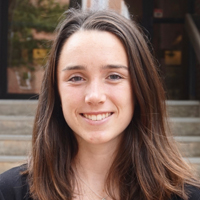 Emily-Claire Duffy
After completing her BS at Bates College, Duffy plans to work at an institution in Boston such as the Dana–Farber Cancer Institute or Massachusetts General Hospital to gain greater technical experience in a research-intensive setting. She intends to earn her Ph.D. in molecular oncology and operate a research lab at an R1 university to investigate genetics and metastasis formation. She wants to develop a supportive environment where researchers will feel comfortable as their authentic selves, because everyone should feel they have a place in science, technology, engineering and mathematics. She has been fortunate to have wonderful mentors in science throughout her life and would love to fill that role for other young women.
Justin Kim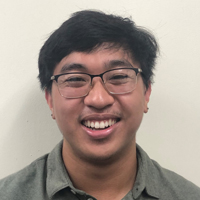 Justin Kim
Kim is majoring in biochemistry and molecular biology with a minor in Spanish at the University of Georgia. As soon as he finishes his undergraduate degree, he hopes to attend medical school to become a doctor of emergency medicine. His long-term career goals include providing health education in his hometown of Macon, Georgia, an area where a fourth of the population is known to have low health literacy. By advocating for his neighbors and through his rapport with the community as a doctor, he believes he will be able to boost this statistic. This increase in his community's understanding of personal health will help them make better health decisions and reduce their time in hospitals overall.
Natalie Labbe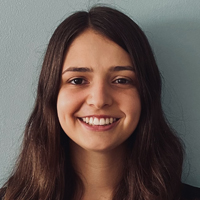 Natalie Labbe
After graduating from the Rochester Institute of Technology, Labbe plans to attend graduate school to pursue a Ph.D. in biochemistry. In the future, she hopes to teach at the collegiate level and perform biochemistry research of her own. One area of research that she has a personal connection to and would be interested in studying is the cause of Alzheimer's disease and possible prevention methods or cures. In her research, she wants to work with a team of diverse students to encourage women and minority students to pursue higher education and research in the sciences. In her career, she hopes to continue to encourage and mentor women and other minority students to become involved and excel in chemistry-related disciplines, whether through teaching, research or other mentorship opportunities.
Randy Le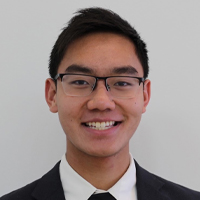 Randy Le
Le's research experiences thus far have influenced his decision to pursue an M.D.–Ph.D. dual degree program and work toward becoming a physician–scientist. He is interested in the virology and neurology fields, with specific interests in developing new therapies and identifying targets that will improve overall health. He hopes to learn more about human diseases and integrate his knowledge into practice that is aimed specifically at disadvantaged populations. One goal is to develop and implement programs that aim to better assist underserved communities, specifically programs that are about health care access, leadership within minorities, and empowerment in science, technology, engineering and mathematics. Coming from a low-income background himself, he hopes to improve the resources available for this community by leading a team that shares his interest in health care disparities.
Marvin Miller
Marvin Miller
Miller hopes to achieve stellar results in his career through effective teaching and scientific innovation. As a graduate student, he intends to study human metabolism in the aging population, where metabolic inflexibility is a player in health and disease. Nearly 40% of Americans age 51 and older are overweight, and 24% are obese. Among those 65 and older, 25.9% have Type 2 diabetes. Miller's grad school objective is to propose a remedy to metabolic inflexibility with a focus on aging. Graduate school will also prepare him for a teaching career as a professor where he hopes to inspire academic excellence in college learners. He looks forward to imparting expertise, experience and education in classrooms filled with passionate students. In summary, he aims to be a well-trained researcher and professor, molding students not just in for classroom and career but also for the intricacies and challenges of life.
Isaac Paddy
Isaac Paddy
Paddy is a senior at Brandeis University studying chemistry with a specialization in chemical biology. He plans to obtain a Ph.D in chemical biology with the goal of becoming a research scientist at the interface between chemistry and biology. He wants to investigate complex biological systems at the level of atoms and bonds and create ways to explore these systems using molecular tools. A great challenge in the science, technology, engineering and mathematics fields is making the community more inclusive and accessible to those who are most underrepresented. While scientists conduct innovative research, they also have a platform to inspire and connect with a new generation of scientists. Paddy's mission and goal is not only to increase diversity in the science community but also to improve retention of those members of underrepresented groups through collective efforts to establish an inclusive community and foster meaningful mentorship opportunities.
Paulina Rios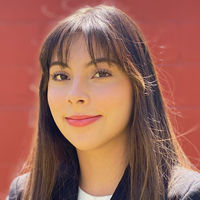 Paulina Rios
Rios is majoring in biological sciences with a biomedical concentration at the University of Texas at El Paso. She currently is doing research in Chuan Xiao's structural biochemistry laboratory, where she studies proteins. After graduating in December 2022, she plans to attend graduate school to earn a Ph.D. in biochemistry or molecular biology. Her long-term goal is to work in a biopharmaceutical or biotechnology company where she can improve human health through biomedical research. Her motivation is her family, and she is proud to be a Mexican–American woman in science.
Erykah Walton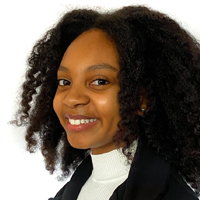 Erykah Walton
Walton's career goal is to become a physician who both treats patients and is active in research. Conducting research as an undergraduate has opened her eyes to the lack of diversity in tissue and gene databases, which mostly contain samples from people of European descent. She will attend medical school and continue research to serve Black, Latino and other underrepresented populations and help expand their inclusion in research databases. She is optimistic that serving as a liaison between patients of color and medical research institutions can help advance science with greater consideration of all people in mind.
Enjoy reading ASBMB Today?
Become a member to receive the print edition monthly and the digital edition weekly.
Learn more
Get the latest from ASBMB Today
Enter your email address, and we'll send you a weekly email with recent articles, interviews and more.
Latest in People
People highlights or most popular articles