In Memoriam
In memoriam: Thomas R. Tephly
Thomas "Tom" R. Tephly, a toxicology and glucuronidation researcher and a member of the American Society for Biochemistry and Molecular Biology for almost 50 years, died July 24, 2021, in Iowa City, Iowa, the ASBMB learned recently. He was 85.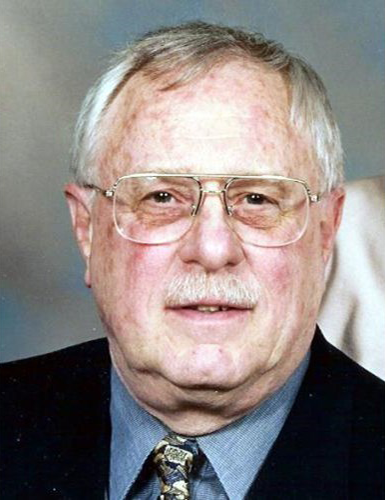 Thomas Tephly
Tephly was born Feb. 1, 1936, in Norwich, Connecticut, to the former Anna Pieniadz and Samuel Tephly, a Polish immigrant. While recuperating from a broken leg, he started taking accordion lessons, and he had his own radio show by the time he was 10, taking requests to play popular polkas. He later learned to play the piano, clarinet and saxophone.
After graduating from the Norwich Free Academy, Tephly earned a B.S. in pharmacy from the University of Connecticut, a Ph.D. in pharmacology from the University of Wisconsin and an M.D. from the University of Minnesota, where he also did postdoctoral studies and was named a research scholar by the American Cancer Society.
Tephly was on the faculty at the University of Michigan for a few years before he moved to the University of Iowa in 1971 to lead a new toxicology center. He retired 32 years later.
Early in his career, Tephly studied how methanol harms mammals through its conversion to formic acid, which inhibits cytochromes and can lead to methanol poisoning symptoms such as blindness and kidney failure. That work led him to studies of aspartame, a dipeptide sweetener introduced in the U.S. in the 1980s that was subject of widespread concerns about safety linked to its metabolism to methanol during digestion. Studies, including several that Tephly collaborated on, found no evidence that ingesting aspartame introduced methanol into the bloodstream, and the Food and Drug Administration and National Cancer Institute concluded it was safe. (People who have the metabolic disease phenylketonuria should avoid aspartame because it is broken down to produce a lot of phenylalanine.)
Later, Tephly became interested in a large family of enzymes called UDP-glucuronosyltransferases, or UGTs, several of which his lab identified. UGTs attach the sugar glucuronic acid onto hormones, drugs, and xenobiotic molecules; Tephly studied their activity on opioids, chemotherapeutic drugs and other molecules. Glucuronidation can make a molecule more water soluble and tends to speed up clearance.
In 1971, he became the youngest recipient of the John J. Abel Award for research in pharmacology. He later received a Fogarty Senior International Fellowship and the Kenneth P. Dubois Award for his contributions to toxicology. In addition to the ASBMB, he was a member of the American Society of Pharmacology and Experimental Therapeutics, the Society of Toxicology, the American Association for Advancement of Science and the International Society for the Study of Xenobiotics.
Tephly married Joan Clifcorn in 1960, and the two raised three daughters. In addition to his lifelong love of music, he enjoyed college sports, cooking, birdwatching and telling his children and grandchildren stories about a naughty bear named Little Brown Bruno.
He is survived by his wife; his daughters, Susan, Linda, and Annette, and their husbands; and four granddaughters.
Enjoy reading ASBMB Today?
Become a member to receive the print edition monthly and the digital edition weekly.
Learn more
Get the latest from ASBMB Today
Enter your email address, and we'll send you a weekly email with recent articles, interviews and more.
Latest in People
People highlights or most popular articles